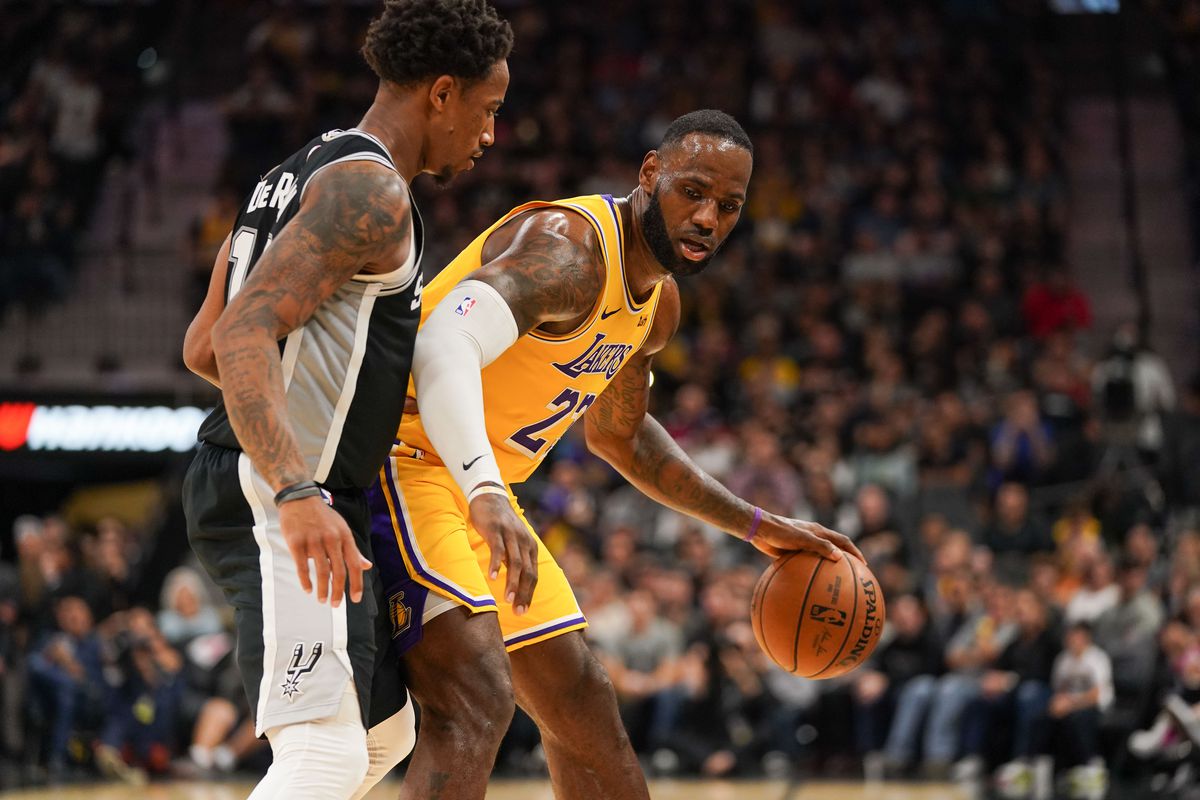 The San Antonio Spurs are on the road for a matchup with the Los Angeles Lakers. The Spurs are (22-26), coming off a 114-90 win over the Charlotte Hornets. The Lakers are (37-11), after beating the Sacramento Kings on the road, 129-113.
San Antonio Spurs at Los Angeles Lakers Head to Head
These teams have played 173 regular season games with Spurs holding a slight lead 89 to 84. The Bucks currently hold a 1-0 lead in the season series. Anthony Davis and Dwight Howard had their way with San Antonio in the first go-round. They combined for 39 points and 24 rebounds on 17-of-27 shooting, and thoroughly outworked their Spurs counterparts on the glass.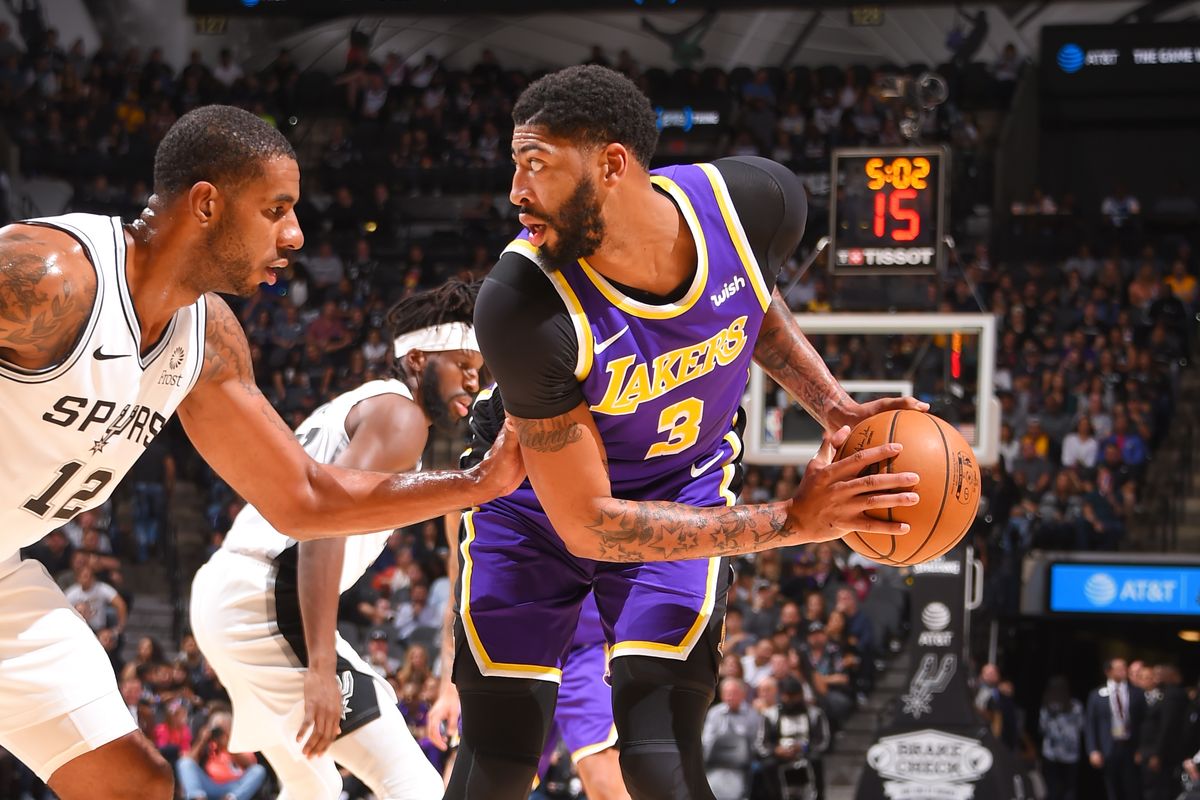 San Antonio Spurs at Los Angeles Lakers Stats
In the Spurs win over the Hornets, San Antonio was led offensively by DeMar DeRozan. DeRozan collected 24 points, 2 rebounds, and 6 assists. The Spurs connected on 52% from the floor and 365 from 3-point range. San Antonio held Charlotte to 42% from the floor. The Spurs had 27 assists on 45 made baskets. San Antonio forced 17 turnovers, while committing just 10.
In the Lakers loss to the Kings, Los Angeles was guided throughout the game by LeBron James. James secured a triple-double in the win, finishing with 15 points, 10 rebounds, and 11 assists. The Lakers connected on 51% from the floor and 44% from 3-point range. Los Angeles was on fire from distance, hitting 19 3-pointers, while allowing Sacramento to connect just 14 times. The Lakers forced 16 turnovers.
Top Performers:
Spurs are coming off a Back to Back in a tough loss against the Clippers. Lakers have the rest advantage and they might be extra motivated to win at home after losing their last home game to Lillard and the Blazers.
Essentially, what this all boils down to is that the Lakers just went through about as difficult of a week as any NBA team has ever faced on an emotional level. Would the front office really break up all of these guys after that? Are they even in a position to? Pete and Harrison gave their best predictions on what they think will happen when the 12:00 p.m. PST, Feb. 6 deadline rolls around, and if the Lakers will make a move before then, or just wait for the buyout market to try and improve their team.
The Spurs commit the fifth-fewest turnovers per game (12.9) in the league, and the Lakers score the third-most points off turnovers per game (18.9). One team excels at protecting the ball, one team specializes in taking it away, and something is bound to give on Tuesday night.
San Antonio is 14-12 when they commit less than 12 turnovers this season, and 8-14 when they meet or exceed that number. While it may feel insignificant, that small discrepancy in winning percentage could be the difference between a 23rd consecutive postseason appearance and the first trip to the lottery since Tim Duncan.
San Antonio Spurs at Los Angeles Lakers News
Missing players Spurs: No reports of injuries.
Missing players Lakers: DeMarcus Cousins (right knee rehabilitation) is out. Alex Caruso (neck soreness) and Anthony Davis (right shoulder soreness) are probable.
San Antonio Spurs at Los Angeles Lakers Odds
Spread: – 12 Lakers
O/U: 229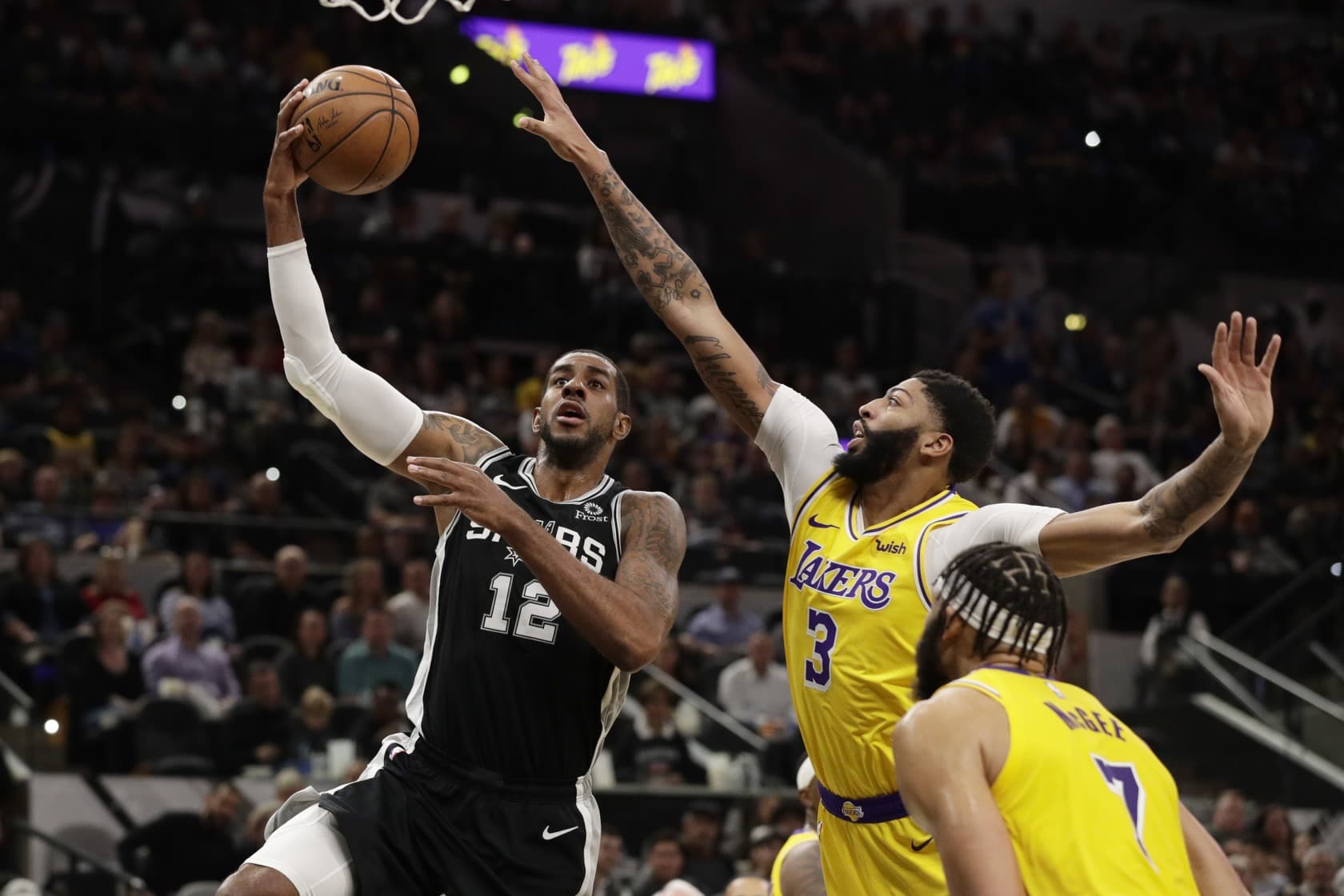 San Antonio Spurs at Los Angeles Lakers Predictions
Los Angels has won 7 of the last 10 match-ups in this series. Both offense's on the season are averaging 114 per contest. The Spurs are averaging 113 per game on the road, while the Lakers allow just over 104 per game at home. The Spurs don't have a great road defense, allowing over 115 per game, which ranks 24th. San Antonio also ranks 26th in 3-point defense on the road. James and company should find open space around the perimeter, which should help open this game up. Final score prediction, Lakers will win and cover, 117-105.