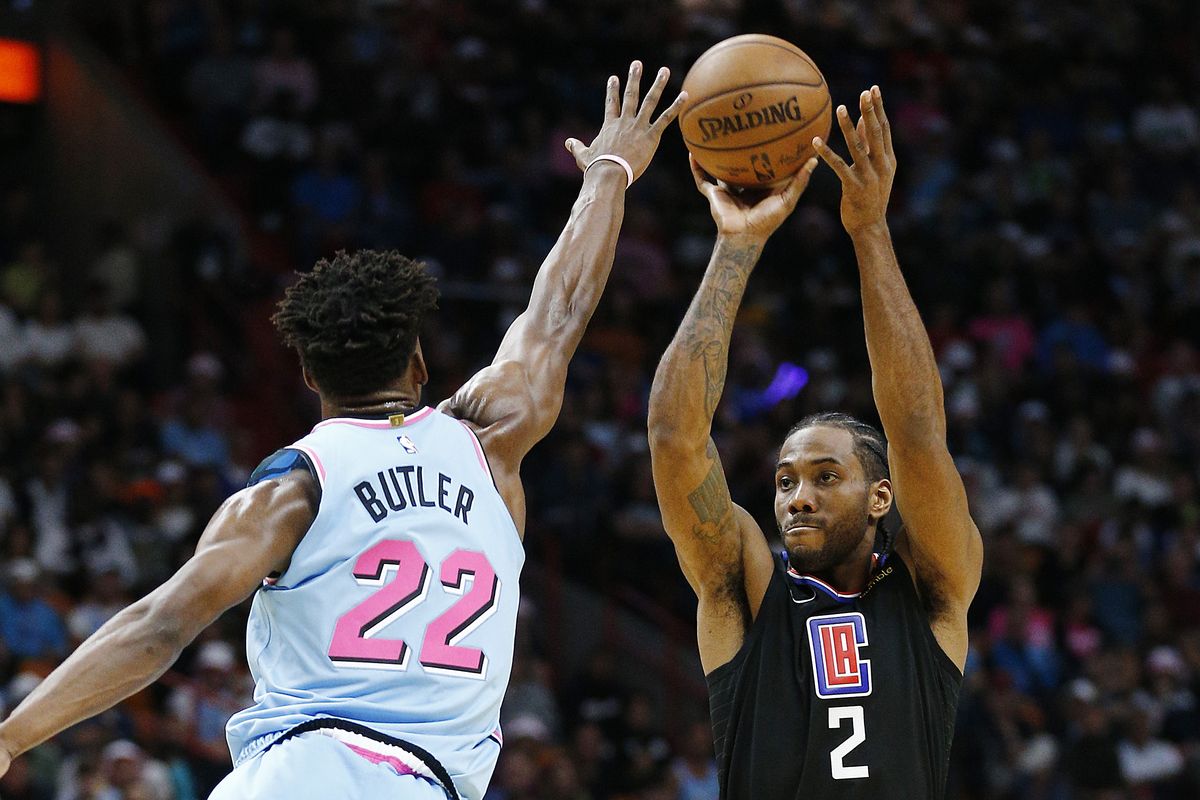 The Miami Heat travel cross-country to the Staples Center to take on the LA Clippers in a cross-conference battle between two of the best teams in the NBA this season. The Miami Heat has won their last two games including dominating the 76ers 137-106 to improve their record on the season to 34-15. The Clippers have won eight of their last ten games and come in on a two-game winning streak, the last win sneaking one out against the San Antonio Spurs winning 108-105 to improve their record on the season to 35-15.
Miami Heat at Los Angeles Clippers Head to Head
These teams have played 62 regular season games with Spurs holding a lead 36 to 26. These teams split last seasons serise and the Clippers took the first meeting this year 122-117.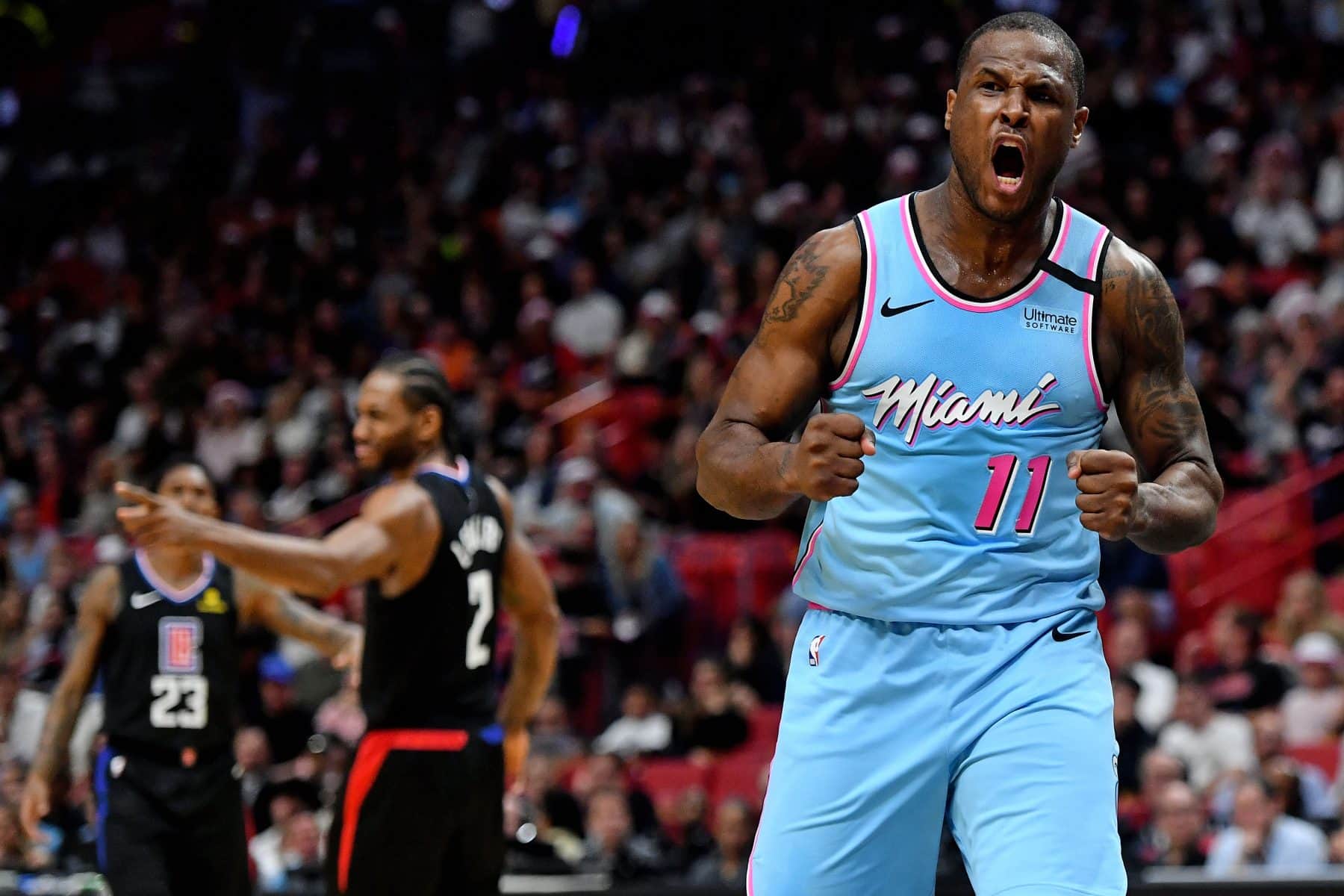 Miami Heat at Los Angeles Clippers Stats
The Clippers boast an excellent offense averaging 115.3 points per game to rank 5th in the NBA while shooting 46.1% from the field. Leading the Clippers is all-star and MVP candidate Kwahi Leonard who is averaging 27.4 points per game while also leading the team in rebounds with 7.6 per contest. Kwahi also adds 5.2 assists per game which ranks second on the team behind Lou Williams who is averaging 6 assists per game. Another key offseason acquisition for the Clippers was Paul George who is averaging 22.7 points per game while adding 6.1 rebounds and 3.8 assists while dealing with injuries throughout the season.
The Heat come in averaging 112.3 points per game which ranks 14th in the NBA but are efficiently shooting 47.2% from the field which ranks 6th in the NBA. Leading the Heat is offseason acquisition Jimmy Butler who is averaging 20.7 points per game while adding a team-high 6.2 assists per game. Butler is a true leader in every sense of the word and has helped forward Bam Adebayo make huge strides this season. Adebayo comes in averaging a double-double with 15.8 points per game while also adding a team-high in rebounds with 10.4 per game.
This game will be a battle between two solid defenses with the Heat allowing 107.9 points per game which ranks 10th in the NBA, opposing teams are shooting just 44.3% from the field which ranks the Heat 5th in the NBA in defensive field goal percentage. The Clippers are allowing 109.4 points per game ranking 13th in scoring defense in the NBA but hold opponents to just 43.5% from the field ranking 3rd in the NBA.
Top Performers:
It's an exciting opportunity to see two of the league's best teams face off against each other. Miami also features Jimmy Butler and Bam Adebayo, two unique talents. Adebayo in particular gave the Clippers headaches defensively in the last match-up as a mobile big man, and with less help from their guards (who will be paying attention to Nunn and Dragic), Ivica Zubac and Montrezl Harrell could struggle to contain Bam defensively. They're flanked by Duncan Robinson, Tyler Herro, and Meyers Leonard—three dead-eye sharpshooters that keep the floor wide-open for Nunn, Dragic, Butler, and Adebayo.
For a Clippers team that has been (to put it kindly) lackluster on the defensive end for stretches during this regular season, the Heat offer a potent combination capable of punishing them. Can the Clippers lock in mentally despite circling trade rumors and put forth the massive effort required to contain and defeat a very good Miami team?
Miami Heat at Los Angeles Clippers News
Missing players Heat: Meyers Leonard (Ankle) and Justise Winslow (Back) are out. Tyler Herro (Foot) is questionable.
Missing players Clippers: No reports of injuries.
Miami Heat at Los Angeles Clippers Odds
Spread: -6.5 Clippers
O/U: 223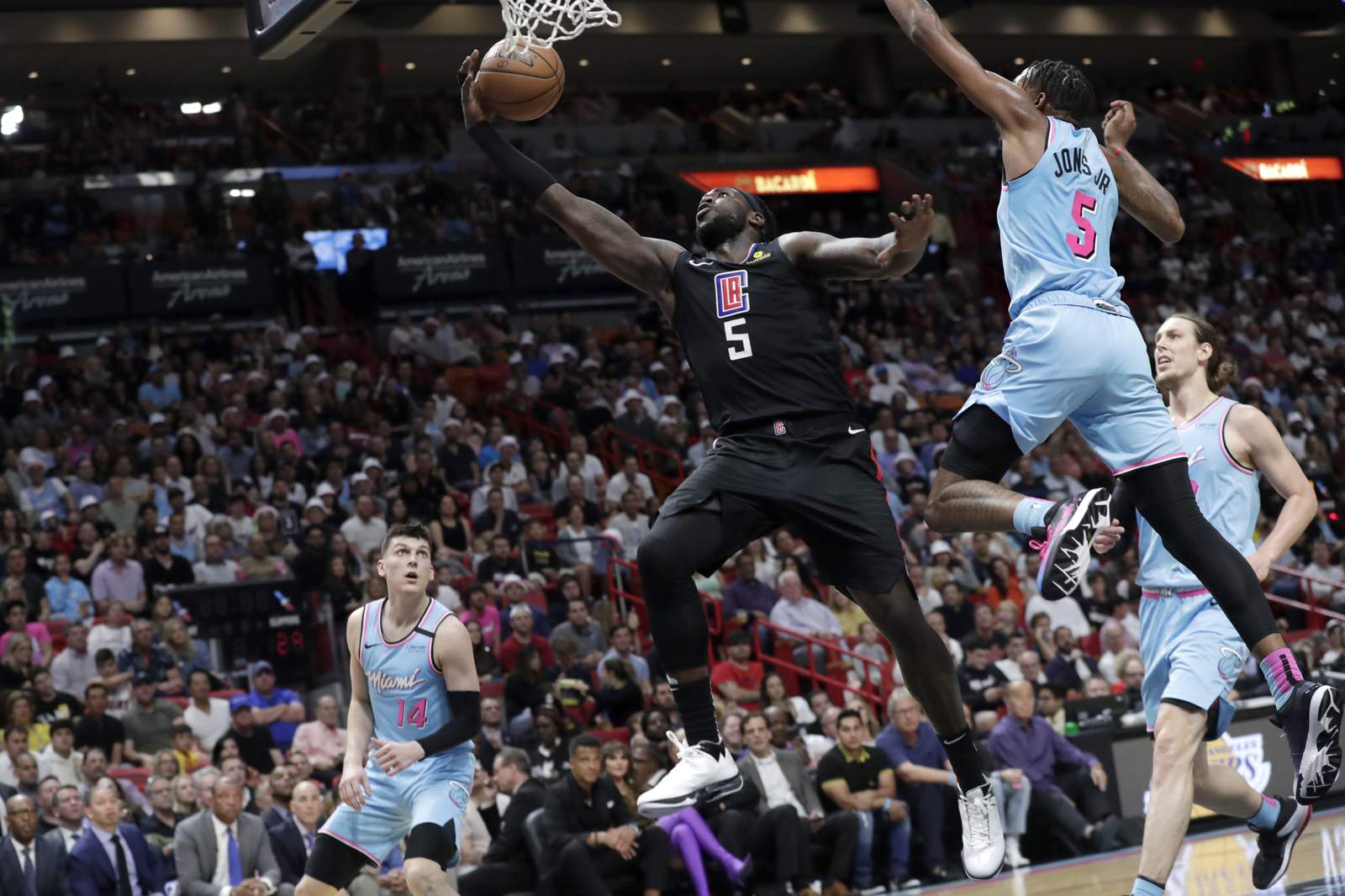 Miami Heat at Los Angeles Clippers Predictions
The Heat have been a surprise force in the Eastern Conference this season and come in with a 27-20-2 record ATS on the season. Miami has covered the spread in three of their last four games. The Clippers have also been a solid bet this season coming in with a 27-23 ATS on the year despite nagging injuries from Kawhi Leonard and Paul George. Final score prediction, the Heat's travel schedule gives them fits here on the cross country road trip allowing the Clippers to win and cover the spread with a 117-106 final score.