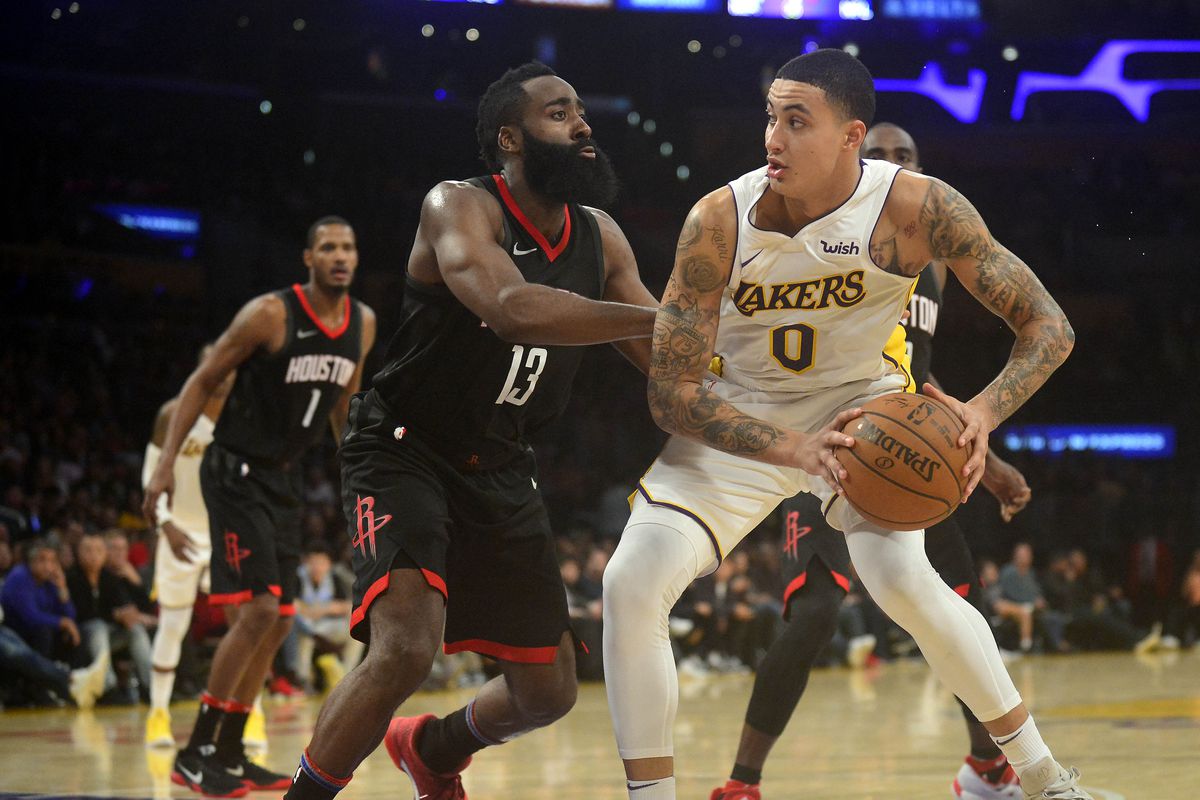 The Houston Rockets are traveling to the STAPLES Center in Los Angeles, California to face off against the Los Angeles Lakers. The Houston Rockets are 32-18 on the year and 14-11 away, following a 15 point win against the Charlette Hornets. The Los Angeles Lakers are coming into this game off of a 27 point win against the San Antonio Spurs, making them 38-11 on the year and 17-6 at home.
Houston Rockets at Los Angeles Lakers Head to Head
These teams have played 221 regular season games with Lakers holding a commanding lead 138 to 83. The Rockets faced the Lakers in Houston on Jan. 18 and fell 124-115 in the third game of their season-worst four-game losing streak.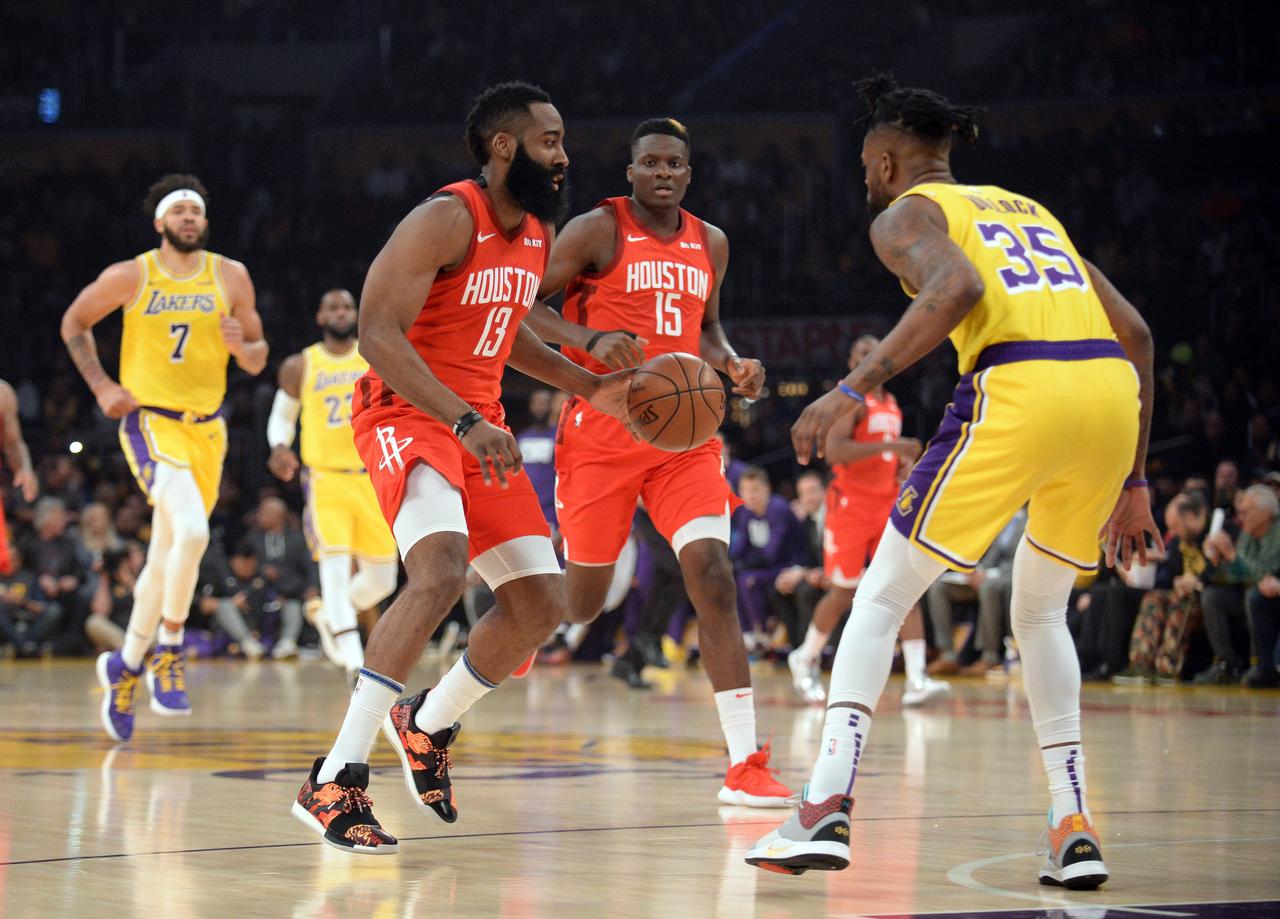 Houston Rockets at Los Angeles Lakers Stats
The Houston Rockets enter this match-up averaging 118.8 points per game and also allow 114.5 points per game. The Rockets are led by 30 year old, James Harden. Harden leads Houston and the entire league in scoring, averaging 35.8 points per game. The Rockets will need some big time scoring from Harden if they want a chance to beat the Lakers.
The Los Angeles Lakers are averaging 114.3 points per game and also allow 106.8 points per game. The Lakers are led by 26 year old, Anthony Davis. Davis leads the Lakers in scoring and rebounding, averaging 26.4 points per game and 9.1 rebounds per game. Los Angeles will need a big game from Anthony Davis and Lebron James to defend their home court.
The news around the Houston Rockets is mostly about the massive four-team trade that sent away Clint Capela, Nene, and Gerald Green and netted Houston a true 3-and-D wing in Robert Covington. Jonathan Feigen says that Covington and Jordan Bell will be available for the Rockets tonight, but any minutes for either will probably be limited. That means that Houston will still be using the same lineup they have been using for the past week or so. That has worked against teams without a ton of size, but the Los Angeles Lakers do have a ton of size.
Top Performers:
At their longest, the Lakers can run Avery Bradley, Danny Green, LeBron James, Anthony Davis, and JaVale McGee as a starting lineup. Off their bench come Rajon Rondo, Kentavious Caldwell-Pope, Kyle Kuzma, and Dwight Howard. That's a bunch of long, athletic players at every position with backups that don't give you a reprieve. The Lakers come at you for 48 minutes and that kind of relentless size and presence is a death sentence for most teams, including a Rockets team with only one player above 6-6 that might see minutes.
Harden enters off of two consecutive 40-point games, including Tuesday's 125-110 victory at home over the Charlotte Hornets. Westbrook did not play in that game due to a sprained thumb but is expected to play Thursday.The Rockets started slow but used their own fourth-quarter burst to put away their opponent. Harden scored 14 points in the final period while the Rockets had 33 total.
Houston Rockets at Los Angeles Lakers News
Missing players Rockets: Russel Westbrook (Thumb) is questionable.
Missing players Lakers: DeMarcus Cousings (Knee) is out.
Houston Rockets at Los Angeles Lakers Odds
Spread: -6.5 Lakers
O/U: 234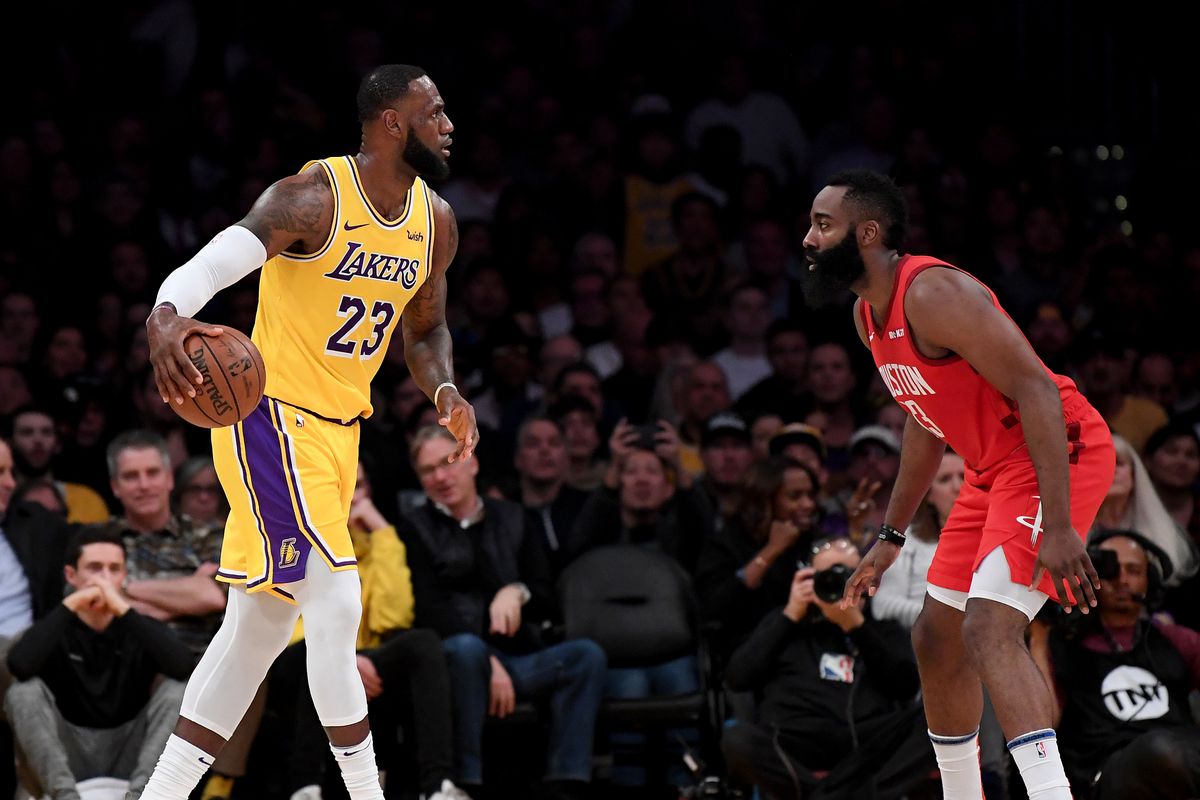 Houston Rockets at Los Angeles Lakers Predictions
In this match-up I like the Los Angeles Lakers to win and cover the spread. The Lakers are better ATS this year and the Rockets are even worse ATS on the road, going 2-7 their last 9 games on the road. Final score prediction, the Los Angeles Lakers will win and cover the spread 128-112.