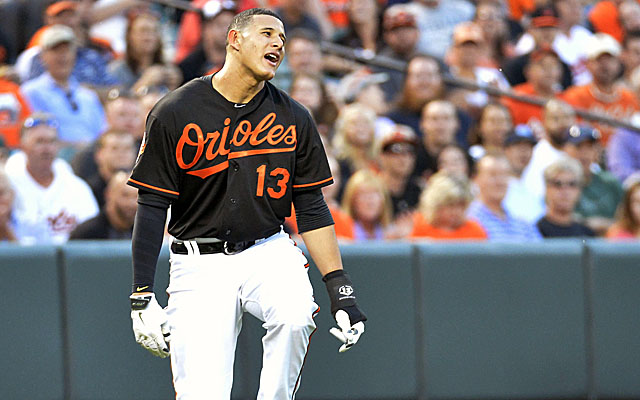 With less than two months until the MLB Trade Deadline, there are several teams that are expected to get very busy trying to help out their chances of improving their position in the postseason. The actual trade deadline is July 31, 2018 at 4PM but most people believe that trades could start coming in as early as the middle of June. There are currently a laundry list of players that are on the market and expected to be shopped prior to the trade deadline.
Manny Machado (Shortstop) Baltimore Orioles – No player is getting more attention than Baltimore Orioles Shortstop Manny Machado. Machado will bring a hefty return for the Orioles but the reality is they would rather trade him now and get something for him, then allow him to walk away in free agency and get nothing in return for him. Orioles owner Peter Angelos will not pay up for Machado at the end of the year so there really is no sense in them holding on to him knowing he is departing at the conclusion of the year.
Teams competing for Machado are Chicago Cubs, Cleveland Indians, Philadelphia Phillies, New York Yankees and Arizona Diamondbacks. The Orioles are looking for pitching prospects in return for Machado and ideally would like to land a minimum of three pitching prospects to build their future pitching staff around. Experts close to the situation feel that Machado will go to either to the Arizona Diamondbacks or the Philadelphia Phillies. Both of those teams can afford Machado in the long term and both are right in the midst of a heated divisional race.
Cole Hamels (Pitcher) Texas Rangers – Cole Hamels is all but assured to be released at the end of the year because the Texas Rangers are not going to pick up his $20 million dollar option for 2019. Starting pitching is always in demand and Hamels has always been one of the more reliable options on the mound. Hamels hasn't put together the best season at just 3-6 but he has the best ERA on the Rangers at 3.86 and has struck out the most batters with 79. Hamels has not got the best run support this year and his lacking stat lines could be the product of playing on a subpar team. Hamels could eventually end up in New York but this is a rumor that has been around since his time in Philadelphia.
Josh Donaldson (Third Base) Toronto Blue Jays – The Toronto Blue Jays need to start winning baseball games. Their overall attendance is pathetic to say the least and must find a way to increase attendance. One way to increase your overall attendance is to start winning. The Blue Jays will try to move third baseman Josh Donaldson and Pitcher JA Happ. Donaldson, like Machado from the Orioles, will become a free agent at the end of the year. The reality is with Donaldson's recent struggles with staying off the disabled list and is inability to perform the same as in year's past, it will be very difficult for the Blue Jays to get any real value for Donaldson.
Kelvin Herrera (Pitcher) Kansas City Royals- The Kansas City Royals will try to move Kelvin Herrera and he could bring a decent return for the Royals. Herrera is a righty that has a ton of upside. He is one of the best closers in the game and closers are always in need down the stretch, come postseason. Herrera will most likely be headed to a playoff team, possibly the Cleveland Indians, who recently lost their closer in Andrew Miller.