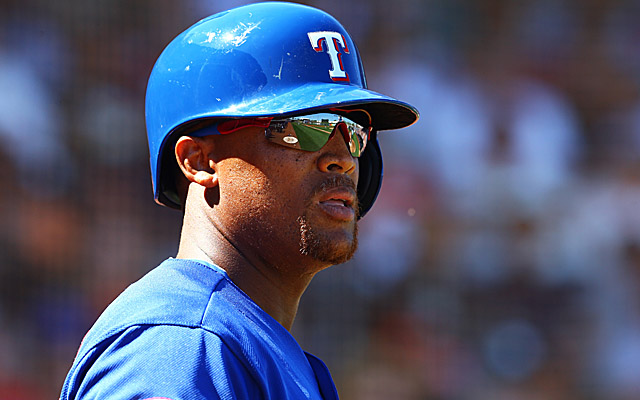 The Texas Rangers have recently begun picking up some steam and all though they are in the last place, they have still won seven out of their last ten games overall. They are riding a seven-game win streak and have moved within 17 games of the American League West-leading Houston Astros. With all that being said, they are ready and prepared to part ways with many of their high dollar, veteran players prior to the trade deadline.
The trade deadline is July 31, just over a month away, and ideally, the Rangers would like to start parting ways with several of these bigger name players prior to that time. One player that they have stated they will be parting ways with is Adrian Beltre. Evan Grant of the Dallas Morning News stated that the Rangers will make Beltre available to contending teams that will be looking for a valuable third baseman.
Beltre doesn't have the power that he once had but he is still hitting for a high average and playing a good defensive third base. Beltre is hitting .314 on the year with four home runs and 25 RBI's. Beltre has been hampered this year by hamstring issues, which may make it difficult for the Rangers to part ways with him. He is a five-time golden glove winner and the 2004 Home Run leader in the National League. Beltre is a pending free agent at the end of the year and the Rangers will not resign him for his current listing price.
Grant is also reporting that the Rangers will make pitchers Jake Diekman and Keone Kela available prior to the trade deadline as well. Diekman is a left-handed pitcher, who are always in need, and Kela is a closer that a team with a depleted bullpen could show a strong value on.
Diekman is 1-0 on the year in 33 appearances out of the bullpen. He has a 2.96 ERA and has allowed just 22 hits in his 27.1 innings on the mound. The seven-year veteran lefty is 31 years old and could add some depth to a contending bullpen. Diekman is also going to be a free agent at the end of this year and the Rangers would have liked to keep him but they put more value in rebuilding the team than a relief pitcher.
Kela, on the other hand, is 3-3 this year in 29 appearances. He is the closer in Texas and has recorded 18 saves on the season. Kela has only been in the league for four years and scouts feel that he has a ton of upside. Kela is actually not going to be a free agent until 2021, however, the team feels they can get a great value on a return on the closer if they move him now, during their rebuilding process.
Early in the season, Cole Hamels was talked about being moved and in most recent talks, the New York Yankees names keep popping up. The Yankees are hurting with injuries on their pitching staff and are in need of another starter however it hasn't affected them much as they have gone 7-3 over their last 10 games since sending Masahiro Tanaka to the disabled list with a hamstring issue. The Yankees have also lost Jordan Montgomery for the season due to Tommy John Surgery and could certainly use a pitcher like Hamels.