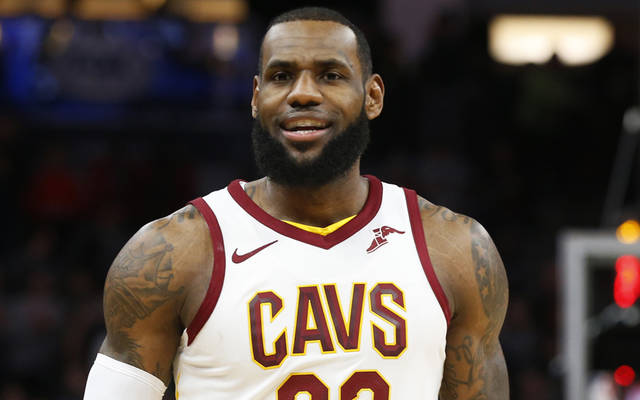 Much anticipation, many rumors and a tremendous amount of speculation all came to an end on Friday for the Cleveland Cavaliers, as LeBron James is expected to decline his player option to play in Cleveland for the 2018-2019 NBA Season. Cleveland.com reporter Joe Vardon broke the news on Friday afternoon, stating that the former league MVP and multi time All-Star will enter the summer as a unrestricted free agent.
The player option would have paid LeBron James $35.6 million dollars but for James, it has always been about building a legacy and collecting championship rings, and less about dollar signs. James has made it known from the beginning, that his concern is about the long term legacy and winning championships. The 33 year old is approaching a time where he will need to consider how long he will continue to play in the league, that is getting younger each year.
With that being said, just because LeBron James has declined his player option, does not mean that he cannot end up still in Cleveland with the Cavaliers organization. The move simply means that if Cleveland wants to resign him, they will need to compete with other teams. This will allow James to speak with other teams and weigh his options for the 2018-2019 NBA Season.
The favorites for a potential landing spot for James are expected to be the Los Angeles Lakers, Philadelphia 76'ers, San Antonio Spurs and Cleveland Cavaliers. The Lakers and the Sixers both have space under the salary cap to be able to afford LeBron and are expected to be the two main pacesetters in the LeBron James Race.
There really have not been any new teams to throw their hats in contention mainly due to cap room and cost. One team that is negatively affected by this move is the Houston Rockets. This will basically put them out of contention for James as they were hoping he would take the player option, then allow them to work out a trade for the All-Star Forward.
Even though James has insisted this is not a financial move, James will certainly bring a high dollar contract to the table in free agency. What most people don't realize is that James will most likely, not for certain, but most likely make less money by declining the player option that would have kept him in Cleveland.
The $35.6 million dollar contract that would have been available to him is a tad bit higher than what the max contract would be for James. That max contract should come in right around $35.4 million dollars, so we are only talking about $200k but James must feel that he is willing to risk that small piece of change in order to explore his options.
This move is what everyone expected to occur so the reality is nothing new has happened. James will now just have the ability to speak to whomever and go wherever he pleases, while not under contract with the Cleveland Cavaliers.