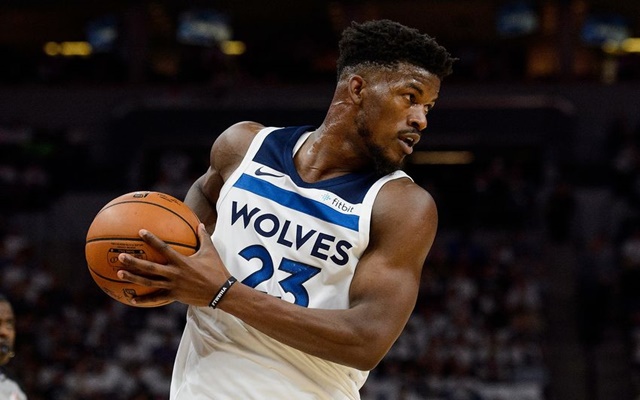 There has been a lot of negativity coming from the Timberwolves of late. There was also recently a report that Minnesota was looking to sign their big man, Karl-Anthony Towns to a max extension. Read below as we talk about the move to possibly keep Towns in Minneapolis for the long term.
From the very day he was selected with the #1 pick out of Kentucky, Karl-Anthony Towns has been an absolute stud. As a rookie, starting all 82 games, he averaged 18 points, 10 rebounds, and 2 blocks per game. He was voted Rookie of the Year by his peers, and with help from his mentor, Kevin Garnett, really turned heads.
He set the bar high for himself for his sophomore season, where he was somehow, 10X better. With a three-point shot now in his arsenal, he shot 54% from the floor, averaging 25 points and 12 rebounds per game. Yet, somehow, he was not voted in as an All Star. As good as he was playing, he was not leading the team to very many wins. He and Andrew Wiggins were not proving to be winners by themselves.
In that offseason, they made a surprising move, sending Zach LaVine, Kris Dunn, and their first round pick to Chicago to bring in Jimmy Butler, Tom Thibodeau's guy from his Bulls days. This move helped the team to the postseason, as Towns upped his 3-PT% from 36% to 42%, averaging 21 points and 12 rebounds per game, earning an All-NBA nod, and his first All Star appearance. He has not missed any of the 251 games he has been eligible to play in since being drafted (87 this year counting the postseason).
Getting back to the negativity, a lot of it coming from Jimmy Butler. He doesn't believe Andrew Wiggins has been working hard, and thinks that Karl-Anthony Towns is too nonchalant, and doesn't go about his work seriously. It's well known that Butler is a tough player and a guy who is very outspoken, but to mention this about a guy averaging what Towns is, that's got to mean something. All of these signs point toward Minnesota becoming Towns' team after the season and Butler going to team up with his Olympic pal, Kyrie Irving out east.
Towns has improved every staple of his game in his three years. Scoring ability, rebounding, shot blocking, keeping turnovers down, defending without fouling, and three-point shooting. He is mobile, can draw opposing bigs outside the paint, can switch on to any player he has to cover without a defensive lapse. His game is very fit for today's NBA, where the big man has to have a unique skill set to be able to close out games.
No matter how much money he costs, Minnesota needs to pay it, and do it now. A talent like Karl-Anthony Towns doesn't come around every day. His perfectly clean bill of health is a godsend, in a league where few players can even play 80 out of 82 games in a given season. It will be interesting once the season starts, how this Minnesota team responds.