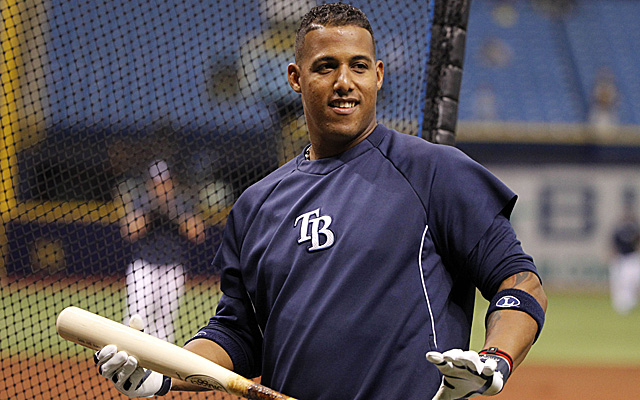 The Tampa Bay Rays have been working to secure funds to build a new stadium, and on Tuesday the team unveiled their plans. The Rays will be leaving Tampa Bay and will build the new stadium in the Ybor City section of Tampa. The new stadium will cost roughly 900 million dollars to complete.
The Tampa Bay Rays organization did not give any details about the financing of the stadium, but hope to attract corporate sponsors. The Rays have also thrown around the idea of raising a portion of the money through taxpayer dollars, which has some people in Tampa shaking their heads.
The Tampa Bay Rays have been playing their home games at Tropicana Field since the inaugural season in 1998. Fans and players have complained about the dark lighting inside the "Trop," and the team knows it needs an upgrade. The "Trop" is not in an ideal location, and the Rays hope that the move to Ybor City will be more accessible to their fans.
The new stadium will be a fully enclosed stadium, but will have a translucent roof. Tropicana Field is a dome, and doesn't allow views to the outside. The new stadium will also have sliding glass walls so fans can get some outside feel during the games. The translucent roof and tough Florida weather will make keeping natural grass impossible. The new stadium will be equipped with an artificial turf, similar to the one that the Rays currently use.
Attendance problems have plagued the Tampa Bay Rays since their inaugural season, and they routinely rank near the bottom of the league in attendance. The new stadium will only seat 30,842 people, which will be the smallest ballpark in Major League Baseball. The Rays hope that this will help eliminate the team playing in front of a half-empty stadium.
The Rays believe that the earliest they will be able to play in the new ballpark would be in 2023. The team announced that they believe the project would take 36 months to build after securing the financing. Tropicana Field will continue to host the Tampa Bay ballclub until the new stadium is complete.
The Rays rank 28th out of 30 Major League Baseball teams in total payroll and routinely operate well below the league average in total salary. Part of this problem stems from lack of attendance, and the new ballpark with more interest should increase the payroll.
The Rays went through a successful four-year stretch from 2008-2011, reaching the World Series in 2008, but have struggled to compete in most of their years as a franchise. They have not reached the playoffs since 2013, and don't have a realistic chance to make it this season. Tampa Bay is stuck in the American League East Division, and have struggled to keep up with the Red Sox and Yankees in recent years.
The Rays plan to follow up this announcement with updates as they become available.