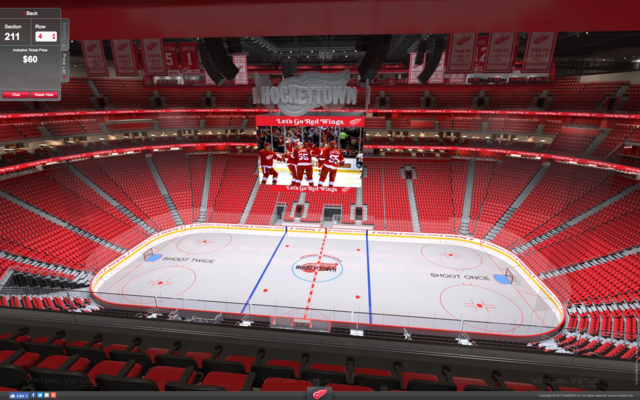 The Motor City's ice squad has had a winning culture during the past few decades that saw them make the Stanley Cup playoffs every year from 1991-2016.  However, their veteran core (Datsyuk, Zetterberg, Howard, and company), as most do, started to age and their few young stars had trouble keeping them near the top of the league.  This happened even though they were moved from the then tougher Central division to the Atlantic division for the 2013-14 season.
Draft
The Red Wings finished this past season at 30-39-13.  This record gave them the 6th overall pick in the draft, their highest pick since 1990, before the playoff streak began.  They used that pick (No. 3) on center Keith Primeau.
This draft, they took forward Filip Zadina.  The smaller forward is extremely skilled, even at the young age of 18.  However, regardless of upside, the setback of drafting a player so young is the usual lack of immediate impact.  Regardless of this, Zadina sports a remarkably accurate shot, especially for his age. Accuracy definitely matters, especially in the contemporary league with tremendous goaltender parity.  He works hard and has plus awareness in all zones.
The most impressive aspect of his game, especially for his age, is his defense.  According to eliteprospects.com, Zadina "disrupts lanes and pressures the opposition to make hasty decisions; he is tenacious in pursuit of puck control and transitions up-ice naturally".  He should help Detroit in an all-around manner out of the forward position.
Thomas Vanek (F)
Vanek was signed to yet another 1 year deal for this season.  The forward has bounced from team to team since being drafted 5th overall in the 2003 draft.  He is a very skilled veteran that helps to mentor younger players while complimenting the other veterans.  He owns 753 NHL points and has racked up 965 games played throughout his career. He seems to be in the perfect situation for a rebuilding team like the Red Wings: he can consistently perform at a high level, but isn't overly expensive nor does he expect a long-term commitment from a team.  He is also holding the place for a younger player to take one day, and can also hopefully teach the young Red Wings a thing or two before retirement.
Jonathon Bernier
(G)
seems slated to be Jimmy Howard's backup between the pipes this season.  He has stated that he would like to compete for the starting spot, but competing with a mainstay like Howard would be tough for anyone.  Bernier was on-again-off-again with the Kings from when they drafted him in 2006 to when they traded him to Toronto in 2013. He is no stranger to competing with an elite goaltender, as he played with Jonathon Quick in Los Angeles during Quick's emergence as a star.
Just as Bernier was establishing himself as the starter in Toronto, he began injury problems.  The point is that Bernier is used to this type of role as a backup competing with the starter and could thrive in Detroit this season.  
Detroit has added a youngster and two veterans.  Whether they are able to help remains to be seen.