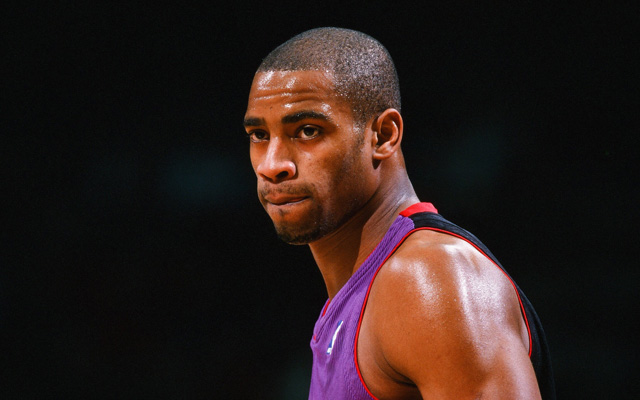 A surprise came Atlanta's way yesterday when it was reported that Vince Carter was signing a 1-year deal to join the Atlanta Hawks. This is the first time since being traded by the Magic (early in 2010-11 season) that Carter is playing in the Eastern Conference. This contract, however, will have nothing to do with improving the team while Carter is on the floor. He's here as a veteran leader, and to possibly take a few minutes here or there.
We're not here to tell you that he is one of the best dunkers ever, and was one of the game's premier players in his days in Toronto and New Jersey. The purpose of this article is to talk about how important his mentoring role for the re-building Hawks will be.
Atlanta has three starters who have three or less years of experience on their roster. Third-year small forward Taurean Prince, sophomore forward John Collins, and rookie point guard Trae Young. The play of these three guys will be vital to the success of the team, and they are betting on Carter to help them grow as players.
Prince showed massive improvement from his first year to his second, while John Collins wowed people with his athleticism, and dunking ability last year. Trae Young is well known as a shot chucker who is also a tremendous passer. If he can find the range from 28-30 feet in the NBA like he did in college, and learn to shoot from that far, watch out.
The shooting guard position is an interesting one for the Hawks. They have Kent Bazemore's contract (2-years, $40 million) on the books as he remains untraded. Then they have rising sophomore Tyler Dorsey behind him, along with Maryland sharpshooter Kevin Huerter, who they just drafted. In addition to Bazemore, they now have Carter to come in and mentor both of these guys. Tyler Dorsey is known for his ability to shoot the ball, and perhaps Carter can teach him how to hone his skills. As far as Kevin Huerter goes, he can show him how to be more than just a shooter out there.
The small forward position is also interesting for Atlanta, as the two backups, DeAndre Bembry and Justin Anderson, played sparingly last year. Anderson was playing in Philadelphia and was acquired earlier this week in a trade. These are two players that are likely not in Atlanta's long-term plan, and this is where Carter will have a chance to find some minutes, if the Hawks so desire to see him play with these guys out there.
An interesting tidbit: Jason Terry, the second-longest tenured NBA player began his career in Atlanta. Vince Carter, the oldest player, could be in his final season. If Terry begins in ATL and Carter ends there, the two players who played for four common teams, would end in a flip-flop.
Getting back to it, here are some stat predictions for Carter next year.
16.5 mpg
7.0 ppg
1.5 rpg
1.3 apg
43% FG
34% 3PT
25 dunks
81% FT
TWO 20+ point games