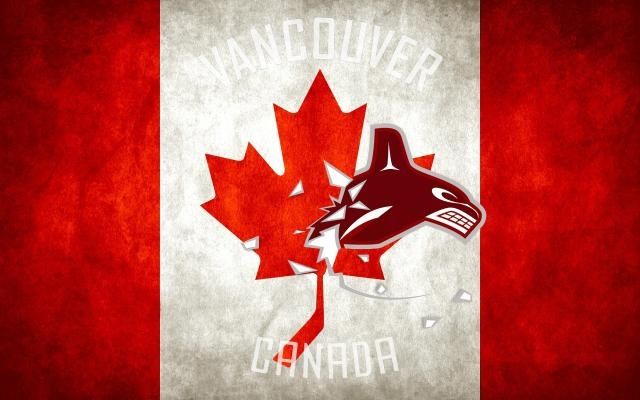 Quinn Hughes announced this past week that he is not going to sign his entry-level deal with the Vancouver Canucks, the team that spent their 7th overall pick on him, just yet.  HE has also stated that his reasoning does not stem from a dislike of the idea of playing for Canada's west coast team. Rather, it is "Unfinished Business" that he has at the University of Michigan: Specifically, he wants to win a national title.  
"My heart's obviously still at Michigan," Hughes told MGoBlue.com. "I was heartbroken when we lost to Notre Dame in the Frozen Four last year. I've never really been on a team that cares so much about each other, and I think that's a big reason why I'm coming back because I love my teammates."  There is probably a split attitude regarding this statement among the ranks of NHL coaches and management. One one hand, he is exhibiting loyalty toward his teammates at Michigan. He is showing that he feels that, should he leave, he is turning his back on his teammates in favor of money. This isn't exactly the reputation that he is going to want to have as a teammate in the NHL.  On the other hand, Vancouver did spend a high pick on him, and he likely could have contributed fairly soon. Fans will be eager to see him, and Vancouver's coaches will probably be eager to see what he can do against a higher level of competition. So, however you spin it, it would likely have been a tough decision for anyone.
However, according to Sporting News, Vancouver issued a statement showing support for the young Hughes:
"We are in full support of Quinn's decision to continue his university career as he further develops as a hockey player and student," said Vancouver general manager Jim Benning. "He now has an opportunity to be a leader at the University of Michigan and represent Team USA at the 2019 World Junior Championship in Vancouver. These are once-in-a-lifetime experiences that will only benefit Quinn's future career."
Not losing control over a player and having them develop their skills for an extra year could be a double-edged sword for a team.  On one hand, the team doesn't lose a year of the player's contract with them likely playing in the AHL before being called up. On another hand there is also the risk of injury.  This risk of injury while still in college could be a reason for foregoing an extra year or two in college in favor of going pro. It's a question that surely bugs draftees in every sport, particularly hockey and baseball.  
In 37 games at the University of Michigan, Hughes amassed 29 points on 5 goals and 24 assists.  In 2017, Hughes helped the United States Men's Under 18 team bring home a gold medal. In that tournament, he played in 7 games and had 5 points.  He even suited up for the US Men's senior team, appearing in 10 games in 2018, and scoring 2 points. Once Hughes is in a Canucks jersey, fans will know what he is all about.  For now, anyone who wants to see him in action needs to get the Big Ten Network.