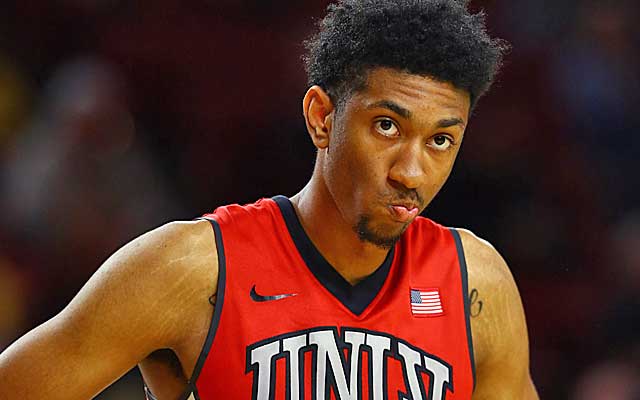 We're at the point in free agency where all of the big names have gotten their pay-days, and some second-tier players are still available but unsigned. It's the quietest time of the offseason. However, the Raptors recently worked out a pair of big men as they look to fill out their roster. Read below as we highlight the two players and if they'd fit in well.
The first player Toronto worked out was Christian Wood, a big man out of UNLV who was part of the 76ers process. After playing 17 games for the 76ers in 2015-16, Wood moved on to the Hornets, who used him sparingly, as he appeared in just thirteen games in 2016-17. He averaged just eight minutes per contest over the 30 he appeared in during two rather uneventful years in the NBA circuit.
However, Wood was an absolute gem in this past year's Summer League, where he was playing for the Milwaukee Bucks. He was consistently putting up double-doubles, and showing his ability to finish at and around the rim. While it's hard to take this sample 100% seriously as he was facing a number of guys with no pro experience, it's a good sign that he's able to dominate lesser competition. After Toronto's trade of Jakob Poetl and decision to not bring back Lucas Nogueira, they are in need of a third big behind Valanciunas and Ibaka. Wood could be the guy.
The second player they worked out has had a very rocky NBA career since being selected with the #5 pick in the 2012 NBA draft. Traded at two different trade deadlines, Thomas Robinson played for six teams in his five years in the NBA, never seemingly able to latch on to his new surroundings. However, this is a player with a ton of potential who just never got a fair shake. When given big minutes, he provided endless offensive rebounding, and was a nightly double-double.
In 22 games played for the 76ers in 2014-15, he averaged nine points and eight rebounds (three offensive) per game, and was a real force. They didn't retain him, however, and he was then off to Brooklyn. The talent has never been a question with Robinson, who was last in the league with the Los Angeles Lakers in 2016-17.
The craziest part of Robinson's situation is that he is still just 27 years of age, and he should be in his prime right now. But, here he is competing to be the #3 big man on a team in need of one. If it comes down to the two of these guys, Robinson should get the nod over Wood. He provides good size and athleticism and will be able to help them extend numerous possessions.
Looking at Robinson's game, he does what Reggie Evans used to do, and what Tristan Thompson does now. He's always playing near the rim, looking for rebounding opportunities whenever he can get them. He's great at finishing lobs, and this should help to give him the opportunity in Toronto.
We're all rooting for you T-Rob!