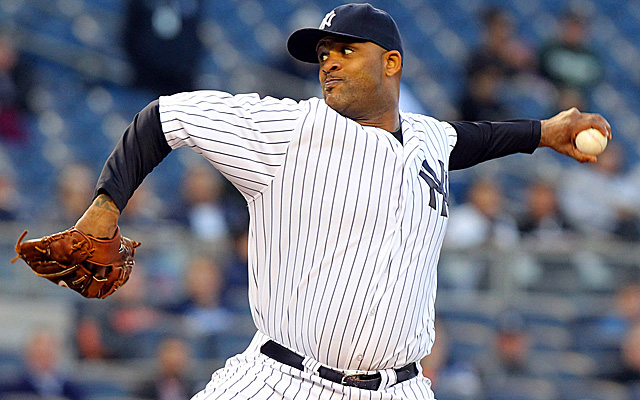 The New York Yankees are set to open up a four-game series against the Boston Red Sox, but will be doing so with a new starting rotation. The Yankees will be without starters J.A. Happ and Sonny Gray this weekend for two very different reasons. This comes as a huge blow to the Yankees chances of catching the Boston Red Sox in the American League East.
On Thursday afternoon, the Yankees announced that newcomer J.A. Happ will be placed on the 10-day disabled list with hand, foot, and mouth disease. The move will be retroactive to Monday but means that Happ will miss his scheduled Saturday start against the Red Sox. Happ has been dominant against Boston this season, and the Yankees were hoping he could earn them a victory this weekend. The veteran left-hander is unbeaten in his last nine starts against Boston.
Happ made his Yankees debut last week, throwing six three-hit innings and earning a victory over the Kansas City Royals. Right-hander Luis Cessa will take Happ's place on Saturday, after being recalled from Triple-A. Cessa has made three starts for the Yankees this season and is 1-2 with a 3.10 earned run average.
It is unclear how Happ contracted hand, foot, mouth disease which is a viral disease that usually affects children under the age of five. Happ could have gotten the disease on the commercial flight from Toronto to New York after being traded. In July Mets pitcher, Noah Syndergaard was also diagnosed with the disease and was forced to miss a few starts. Syndergaard contracted the disease by working at a youth camp over the 2018 All-Star Break.
The Yankees will also be losing Sonny Gray from their starting rotation, although this change came via manager decision. Yankees manager Aaron Boone announced that Sonny Gray will be moved to the bullpen, and newcomer Lance Lynn will take his place in the rotation. The move was made a day after Gray had a horrible outing against the A's, allowing seven runs on eight hits in 2 ⅔ innings pitched. The start caused Gray's ERA to rise to 5.56 on the season.
The Yankees acquired the Oakland ace before last year's trade deadline, but Gray has not pitched like an ace in New York. The veteran righty is just 12-15 with a 4.85 earned run average since he was acquired from Oakland. Gray's struggles have been even worse at Yankee Stadium, where he has a 7.71 this season. The news didn't come as a huge surprise to Gray.
Lance Lynn made his Yankees debut after replacing Gray on Wednesday and pitched well for New York. Lynn threw 4 ⅓ innings of scoreless relief after Gray left to a chorus of boos at Yankee Stadium. Lynn had a very successful career with the St. Louis Cardinals before signing with the Minnesota Twins in the offseason. The veteran righty struggled with Minnesota this season, but they Yankees hope a change of scenery can help him.
The Yankees will travel to Boston to begin their four-game series on Thursday night.