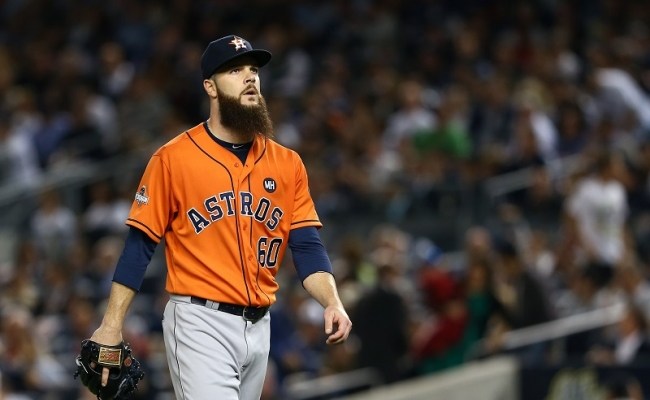 The Houston Astros continue to pile up the wins despite playing without several key members of their team. Houston has won six of their last seven games and has opened up a five game lead over the Oakland Athletics in the American League West. Houston has been playing without Jose Altuve, George Springer, and Carlos Correa, but one of these players might return this weekend.
The Houston Astros plan to activate shortstop Carlos Correa in advance of their weekend series with the Seattle Mariners. Correa has been on the disabled list since the end of June with a lower back injury. The All-Star shortstop has been on a rehab assignment with Double-A Corpus Christi and has felt great according to multiple reports.
Correa was off to a great start in 2018 before becoming injured. He was hitting .268 with 13 homers and 49 runs batted in through his first 73 games of the season. The former first overall draft pick by the Astros in 2012 has had a very successful Major League career. He has a career batting average of .285 to go along with 79 home runs. Correa was named the American League Rookie of the Year in 2015.
Houston will be without outfielder and lead off batter, George Springer for at least another 10 days. Springer sprained his left thumb on a slide into second base in a game on August 5th. X-rays were negative and the Astros expect Springer back and fully healthy after missing two weeks of action. The slugging outfielder is having a solid season for the Astros, hitting .250 with 19 homers and 58 runs batted in. Springer was named the MVP of last year's World Series and has made two All-Star teams in his brief career.
Perhaps a bigger issue to the Astros is the status of former MVP, Jose Altuve. Altuve was placed on the disabled list on July 29th, and the Astros don't expect him back in the lineup anytime soon. The Astros had hoped to activate Altuve for their previous series against the San Francisco Giants, but a setback now has his status up in the air. Altuve has been relatively healthy for most of his Major League career, but that hasn't been the case this season. The second baseman is still hitting 329 this season, but only has nine homers and 14 stolen bases which are both well below his career averages.
A rare injury to a member of the starting rotation is also an issue that the Astros are currently dealing with. Lance McCullers Jr. was placed on the disabled list with a right forearm strain, and the Astros don't expect him back until September. Prior to the injury to McCullers, the Astros were the only MLB team to use the same five starters for the entire season. McCullers was having a solid season for Houston, throwing 126 innings with an earned run average of 3.93.
Houston is still on pace to win 100 games this season, and repeat as American League West Champions. The Astros will host the Seattle Mariners on Thursday night.