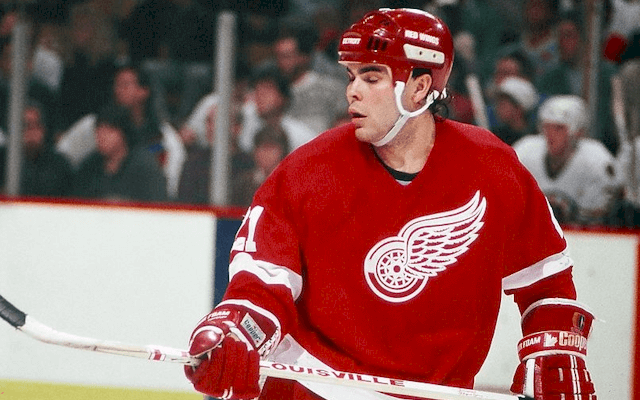 Detroit center Dylan Larkin was given a sizeable contract from the Red Wings on Friday.  His contract is for 5 years, and $30.5 million. Since he is still young (22 years old), he will have the opportunity to get a big payout from Detroit when he is still only 27, or the opportunity to move to another team.  The Waterford, Michigan native seems to possibly be in line to be named the team's next center sometime in the future. The team has stated that they are not sure how likely it is that captain Henrik Zetterberg will be healthy enough to begin the season.  
Zetterberg has been suffering from a back ailment and also is not getting any younger (37 years old).  Even though he has had a legendary career in Detroit, including a Stanley Cup and Conn Smythe Trophy in 2008, he may be nearing retirement.  In the case of a Zetterberg retirement, it is possible that Larkin, who led the team in scoring last season, could be named captain. Larkin had 63 points in that team-leading season.  His 140 points over three seasons with the team has shown him to be a consistent scorer for his team.
Larkin began his career by being drafted 15th overall by the Red Wings in 2014 out of the Big Ten's University of Michigan.  In his season with Michigan, he scored 47 points on 15 goals and 32 assists. He shows himself to be an extremely skilled center, but not a huge physical presence (He stands at 6'1 and weighs in at 190 pounds).  Before going to Michigan, he represented the United States on the international stage several times.
For the under-17 team in 2013, his team accomplished a bronze medal. He then joined the 2014 under-18 squad where he and the team won a gold medal.  After a fifth-place finish for the junior squad, he joined the senior team. He put up one point, an assist, for that senior team en route to a 2015 bronze medal. After two more tournaments without finding the podium, his most recent appearance in 2018 saw the team achieve another bronze medal.  He scored 9 points on 3 goals and 6 assists most recently.
Detroit has struggled to make the playoffs recently, and they seem to be betting on Larkin to lead them back into the postseason.  Playing a lot of winger at the pro level, Larkin is often grouped in the first line with center Darren Helm and winger Anthony Mantha.  He has shown to be a pass first, shoot second style of winger but also has a good, accurate shot when he gets the opportunity to use it.  
Regardless about the future of the captain role in Detroit, the Red Wing organization took an important step to committing to at least one younger player that they seem to see on their future roster.  Detroit fans will surely look forward to seeing him dishing the puck out and leading the charge for their offense for years to come.