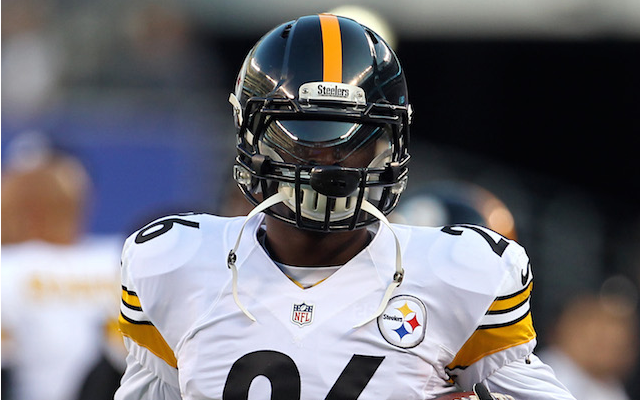 Steelers star running back Le'Veon Bell has now skipped training camps in back to back years. Bell continues to seek a long-term deal but the Steelers won't budge as they'd rather keep him under the team's franchise tag. The number for running backs was set at $11.866 million, but that number doesn't apply to Bell after he was tagged last season with the Steelers. Bell will stand to make $14.5 million if he decides to sign the tag the Steelers have offered.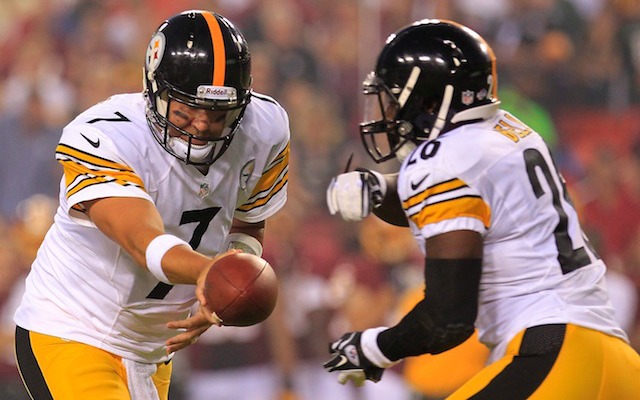 History Behind Hold-out
Last summer, Bell ended his holdout in time to practice with his team before Week 1. This year he has pushed things a little further and his chances to play against the Browns the first week of the season are starting to look more and more unlikely. Bell's holdout makes sense as he has remained one of the best players in the league for almost his entire career, yet the Steeler's won't commit to him long-term. Instead, he has watched other star running backs like the Rams Todd Gurley, who signed a four-year $60 million contract extension in July.
The Steelers running back just needs to show up by Friday or Saturday and pass a physical in order to sign his franchise tender. If he does all of that he'll earn his Week 1 game check without enduring the wear and tear of 20-30 touches against the Browns. In 2017 Bell led the league with an astounding 406 touches but still remains unpaid by the team. Bell is just like other players around the NFL, they want security.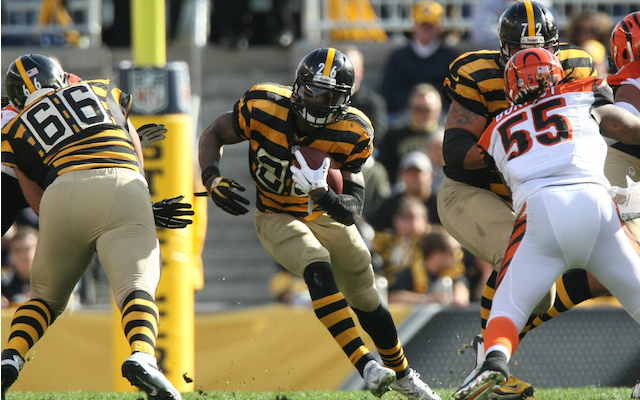 Injuries Make Bell's Need Stronger
Last season Bell watched teammate Ryan Shazier carted off the field with what appeared to be a career-ending neck injury. No matter how many rule changes the NFL makes the game of football will always be fast and violent. All the running back wants is security, if you're the Steelers and giving Bell 400 plus touches a year, at least give him the common courtesy and pay the man.
Until the team can make that decision, the Steelers will roll with second-year running back James Connor carrying the load. The Steelers can voice how much confidence they have in Connor to carry the workload but nobody runs like Bell does. His instinctive patience behind the line of scrimmage allows him to break down which holes will open up in the offensive line and then he explodes. The running back is just as valuable in the Steelers passing game as he posted 85 receptions for 655 receiving yards last season.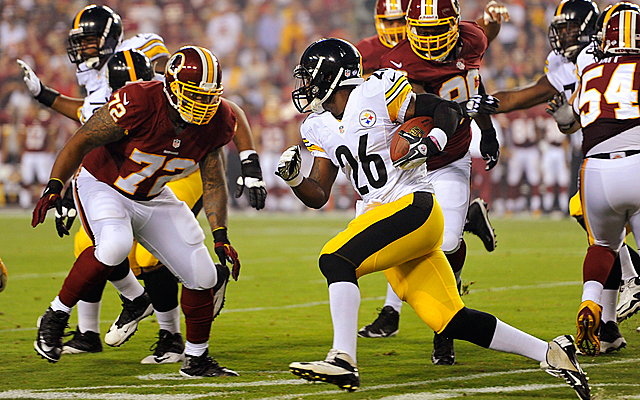 What's Next
Will all of this said there will always be criticism for any player that holds out in the NFL. Fans can complain about how much money these players are paid just for playing football but at the end of every professional athletes' day they have to be able to put food on the table and a roof over their heads. This decision for Bell to holdout only makes sense for him to try and make it through this season with as little wear and tear as possible so another team will be given the opportunity to give the running back the big contract he deserves next offseason.
Bell's agent Adisa Bakari has even came out a spoke that if the two sides can't come to an agreement then it may be Bell's last season with the Steelers.
"His intention was to retire as a Steeler," Bakari said. "It became clear the Steelers wanted to pay the position, not the player."
While running backs have always been known for having shorter careers in NFL standard that's what keeps both sides from being able to agree to a deal. We'll now have to wait and see if Bell reports to the Steelers for this upcoming season.