Boston Red Sox slugger J.D. Martinez has a chance to make history as the Major League Baseball enters the final stretch. Martinez is vying to earn a "true" triple crown by leading the Major Leagues in the three major batting categories. The All-Star designated hitter has a shot to lead both leagues in batting average, home runs, and runs batted in, but still has some work to do.
Martinez is an interesting hitter, who has really improved over the years. Martinez is also a no B.S. type guy and had this to say about his approach:
"People talk to me and I tell them straight up. I don't bull[crap]. In the cage, I talk about it all the time. I'm not trying to hit a [freaking] line drive or a freaking ground ball. I'm trying to hit the ball in the air. I feel like the ball in the air is my strength and has a chance to go anywhere in the park. So why am I trying to hit a ground ball? That's what I believe in."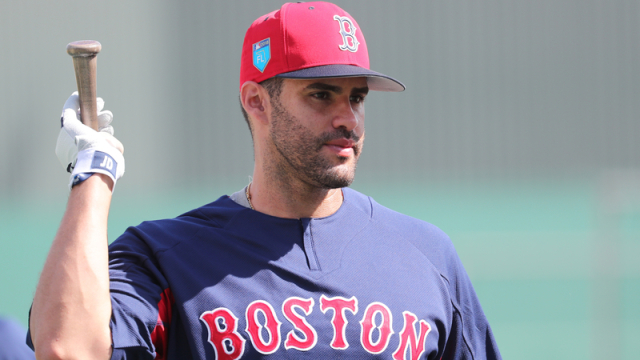 Martinez has Been Red Hot from the Start
Martinez entered the month of September in the top two in the Major Leagues in all three hitting categories. He is trying to become the first player to accomplish this feat since Mickey Mantle did so for the New York Yankees in 1956. Mantle batted .353 with 52 home runs and 130 runs batted in during that season.
If Martinez is able to accomplish the feat he will join an exclusive list of baseball legends. Four other players besides Mantle have hit for a true triple crown including Ted Williams (1942), Lou Gehrig (1934), Rogers Hornsby (1925), and Ty Cobb (1909). All five players are in the Major League Baseball Hall of Fame.
Entering play on Friday night, Martinez led the Major Leagues with his 115 runs batted in. His 39 home runs trail Oakland Athletics slugger Khris Davis by one. The closest and most interesting battle might be for the batting average title. Martinez trails his teammate, Mookie Betts, by a fraction of a point entering play this weekend. That batting average race is shaping up to be the closest race since Albert Pujols edged out Todd Helton in 2003.
A triple crown is an extremely rare feat and it has happened just twelve times since the RBI became an official statistic in 1920. Detroit Tigers superstar Miguel Cabrera won the triple crown in the American League in the 2012 season, but before Cabrera the last time it happened was in 1967. Another Boston Red Sox player, Carl Yastrzemski pulled off the feat during that 1967 season.
Martinez is in his first season with the Boston Red Sox and is a major reason that the Red Sox have the best record in baseball. Martinez is the front-runner for the 2018 American League Most Valuable Player Award, but might be battling Betts for that award as well. He signed a five year deal with the Boston Red Sox in late February.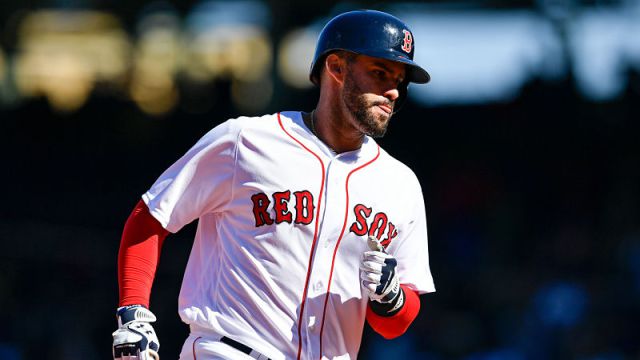 Boston Gets Bad News
In other Red Sox news, the team has announced that second baseman Dustin Pedroia will miss the remainder of the 2018 season. Pedroia played in just three games this season for the Red Sox after having knee surgery at the end of last season. He underwent a cartilage restoration procedure in October and was expected to make a full recovery after seven months. He made his season debut on May 26, but was back on the disabled list on June 2.
Pedroia is a four-time All-Star and was also won the American League MVP Award with the Red Sox. He has spent his entire career with Boston and is expected to return next season.