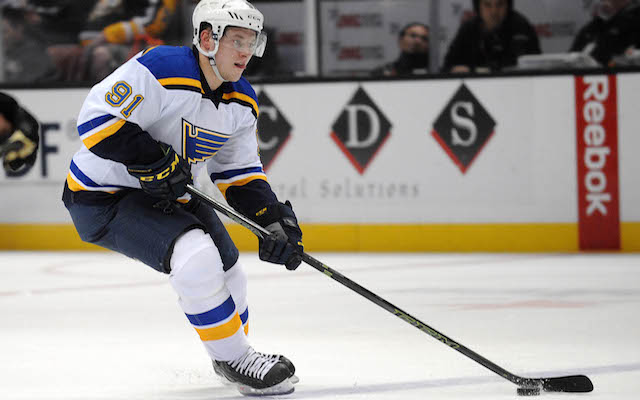 One of the teams that had a busy off-season, and look to greatly improve for the 2018-2019 season is the St. Louis Blues.  The Blues know they need their best offensive player to get back to the postseason following a disappointing end to the 2017-2018 season. That player is Vladimir Tarasenko. 
After a surgically repaired left shoulder kept Tarasenko out and unable to train off-season, the Blues look to get him back for the start of camp. It was five months again when Tarasenko had reconstructive shoulder surgery. The Blues ultimately hope that their top scorer is back for the start of the regular season on October 4th.
Tarasenko spoke to the media as St. Louis prepared to start their training camp, and had the following to say regarding his return:
"I'm pretty close. It's been pretty hard, and a boring summer at times, but the guys do a good job who work with me."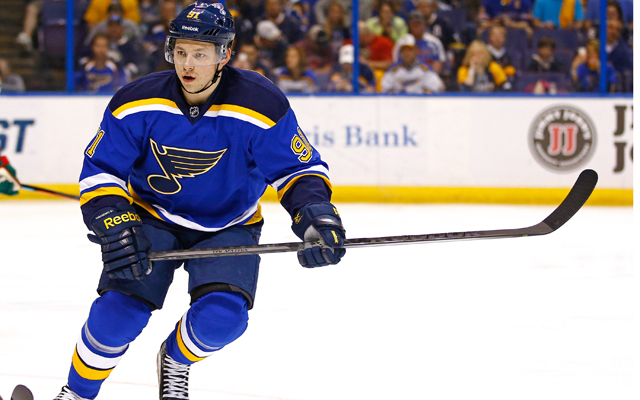 The injury came on April 7th when he ran into Gabriel Landeskog in the regular season finale. The surgery was four days later. The initial diagnoses was four to six months. The 26-year-old Russian is right in the middle of that timetable.
A season ago, Tarasenko scored 33 goals and was second on the team with 66 points. The Blues missed the postseason by a single point. Tarasenko has gotten by the second round in the postseason just once in the six-year career of Tarasenko. In his career in the National Hockey League, he has played in 421 games, scoring 178 goals and dishing out 172 assists.
The Blues are in the Central Division, where they finished 5th, only ahead of the Dallas Stars and the Chicago Blackhawks. The Blues went 24-17 at home, and 20-15-6 when playing on the road. The Blues will have a tough divisional test this season as well, as the Central is loaded with Nashville and Winnipeg once again at the top, and likely an improved Chicago team.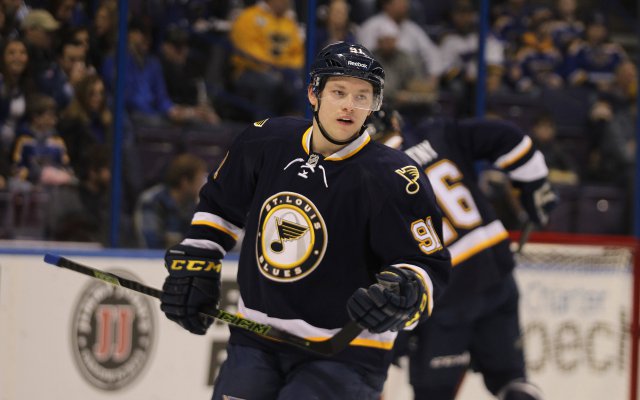 Blues Looking Forward to 2018-2019
The Blues start their preseason schedule on September 18th in Dallas. Their first home game in the preseason will be played September 21st against Columbus. The regular season will start on October 4th, as the Blues host the Winnipeg Jets. The Jets won the Western Conference a season ago. The Blues play their first three games of the season at home, before their first road game on October 13th in Chicago.
When St. Louis starts their season, to go along with Vladimir Tarasenko, they are looking for help from new additions; David Perron, Jordan Nolan. Patrick Maroon and back-up goaltender Chad Johnson.