Atlanta may have started off the 2018 season with a loss to the Philadelphia Eagles, but perhaps the bigger loss was losing strong safety Keanu Neal for the rest of the year to a torn ACL. Neal tore his ACL on a non-contact play during the second half of Thursday's game against the Eagles. After accounting for a majority of the teams snaps at safety the past two seasons, Neal's absence now gives second-year pro Damontae Kazee a shot at the starting strong safety position.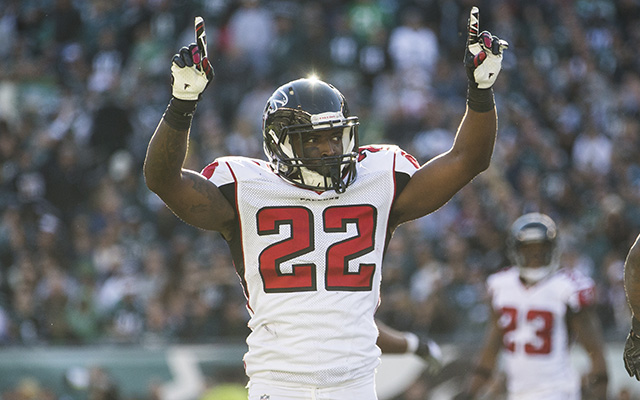 Next Man Up for Atlanta
Kazee now enters a full-time role as he'd been a standout on special teams for the past two seasons. Falcons also saw cornerback Desmond Trufant, defensive end Vic Beasley and linebacker Deion Jones, all exit for a brief period of time but Falcons head coach Dan Quinn expects them to be good to go in Week 2 against the Panthers.
Coach Dan Quinn following the game initially said that Neal's knee injury didn't appear to be serious until an MRI on Friday revealed the tear.
The safety-first twisted his knee in the first half of Thursday's game but injured it once more in the second half. Drafted to play the Kam Chancellor-role for Atlanta, the do-it-all safety is a key playmaker that will be missed for the remainder of the year in Dan Quinn's system.
Neal plays fast and hits hard, being able to cover and play every down is what makes him a great fit for Quinn who came to Atlanta after working as the Seahawks defensive coordinator. In his first two seasons, Neal has a total of 222 tackles and 15 passes defended with one interception that locked the Falcons into a playoff spot a year ago. In 2017, Neal's 116 tackles were second-most among safeties only trailing Dolphins safety Reshad Jones.
The only silver lining to Neal's gut-wrenching injury is that Kazee has looked phenomenal in the small sample we've seen him in. In last night's game he made an impressive open-field tackle on a long Jay Ajayi run and provided the hit that forced Nick Foles interception.
"That one hurts for us because he certainly exemplifies not only our style, but [what we stand for] as a ballplayer and as a teammate, too," Quinn said. "We're bummed for him."
A reporter asked Quinn if Neal aggravated the knee injury upon returning to action.
"I don't think that's the case," Quinn said. "I think it was one of those instances where they weren't expecting the MRI and the imaging to look like it did. The tests that they assess on the field and those things were what they'd expect. So when they got to discover [the tear] this morning, you can imagine he was certainly heartbroken as well."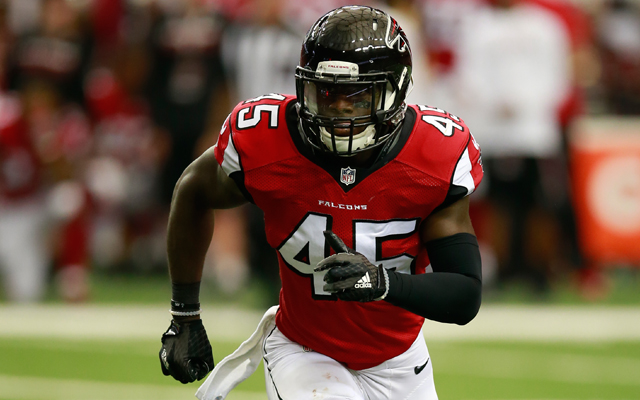 Falcons Looking to Rebound
Quinn said the team will look for an immediate replacement internally and proposed Kazee along with Jordan Richards and nickelback Brian Poole as potential candidates. Richards was a 2015 second-round draft pick of the New England Patriots and was recently dealt to the Falcons in exchange for a seventh-round draft pick in 2020.
Quinn also didn't quite rule out the possibility of signing a veteran like former San Francisco 49er Eric Reid. Reid has faced a lot of scrutiny after taking a knee during the national anthem in support of Colin Kaepernick and his fight against racial injustice.
"We have talked about that," Quinn said about Reid. "We'd like to go in-house first. The reason that is because of the addition of Jordan and the emergence of Kazee. We'll go down the road first. … When you put a player down for the year on IR, there'll be some opportunities that we could look as well. From a starting standpoint, we'll look at in-house first."
Neal's brutal injury to start off the season is a very painful reminder of the brutality of football and won't be the last star in the game to see their season end due to injury.