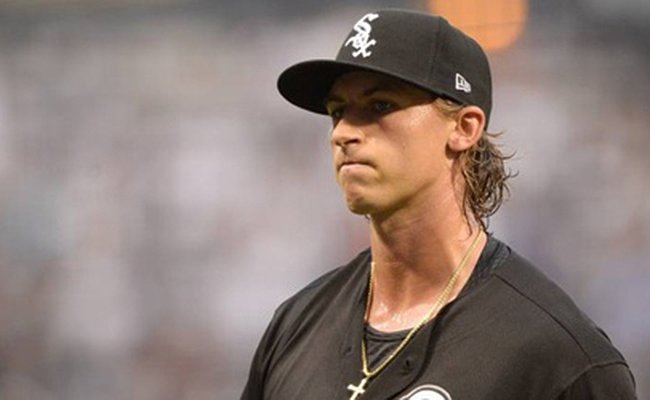 The Chicago White Sox had some disappointing news for their fans on Friday afternoon. The team announced that pitching phenom Michael Kopech will likely undergo Tommy John surgery which will force him to miss the entire 2019 season. Kopech will seek a second opinion before deciding to undergo surgery.
Kopech underwent an MRI on Thursday night after experiencing tightness in his right pitching elbow. The MRI revealed that Kopech has a significant tear in his ulnar collateral ligament which usually leads to Tommy John Surgery. There are other treatments that a pitcher can consider, but the White Sox believe that their prospect needs the surgery. The White Sox anticipate Kopech being ready for the start of Spring Training in 2020.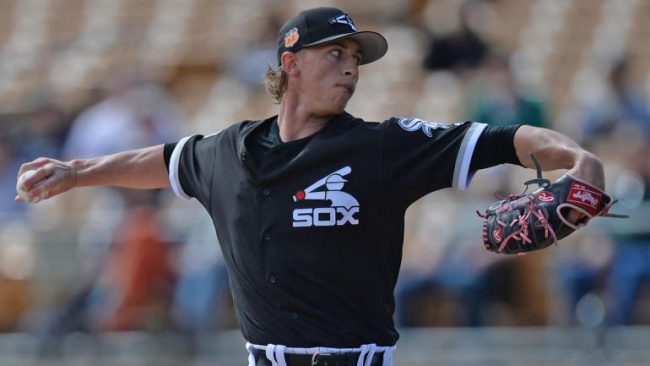 Young Star Leads White Sox
Kopech, 22, made his Major League debut on August 21 and was impressive in his first outing. The White Sox top pitching prospect threw just two scoreless innings before being pulled after the game underwent a lengthy rain delay. He became the first White Sox starter to have a scoreless debut since Jack McDowell accomplished the feat in 1987.
The hard-throwing right-hander made four starts with the White Sox this season, and looked to have a bright future as a fixture in their rotation. He posted a 1-1 record with a 5.02 earned run average in those four starts. He struck out 15 batters and surrendered just two walks through 14 ⅔ innings pitched.
Kopech had shown a 100 miles per hour fastball as a starter in the Minor Leagues, but his velocity was not the same in the Major Leagues. His fastball averaged just 96.8 miles per hour in his first start, but dropped significantly to just 94.0 miles per hour in his last start on Wednesday night.
Sox Still Unsure of Injury
While the cause or timing of the injury is unknown, many people have pointed to that start on Wednesday against the Detroit Tigers. The game was delayed by rain and Kopech admitted to having trouble getting loose during warmups. Kopech was not himself on the mound and got pounded by the Tigers during that start. He gave up seven runs on nine hits while also surrendering four home runs in the 10-2 loss. The next day is when Kopech shared his discomfort with the team prompting them to give him an MRI.
Kopech was rated as the White Sox number 2 prospect and the number 13 overall prospect by MLB pipeline. The White Sox were counting on him to be the ace of their staff as they transition from rebuilding team to a playoff contender. Chicago has a terrific Minor League system that is widely considered one of the best in baseball. Rich Hahn, the White Sox general manager had this to say regarding Kopech:
"This is by no means the last we've seen of Michael Kopech. This is the last we've seen of him for '18 and very likely for '19, but he's still going to play a significant role on what we project to be some very, very good White Sox teams in the future."
The White Sox acquired Kopech from the Boston Red Sox in a 2016 trade that sent Chris Sale to the American League. Chicago has made several big trades in recent years to stockpile talent in their Minor League system. The White Sox also have Eloy Jimenez in their farm system, and are expected to promote him before the start of the 2019 season.