The Arizona Cardinals and star running back David Johnson have reached an agreement on a three-year extension Saturday. The Cardinals were reportedly pretty far apart in contract talks with Johnson as of Friday, but both sides were able to bridge the gap and get a deal done. The contract extension is worth $39 million, Johnson gets $30 million guaranteed and $13 million AAV.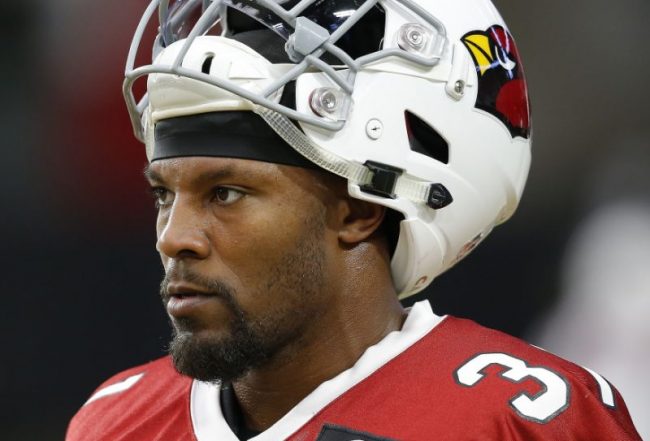 Johnson a Rich Man
The new deal makes Johnson the second-highest paid running back in the NFL behind Todd Gurley. Coming off a season Johnson lost due to injury this is a very player-friendly deal, but now allows Arizona to avoid in-season distractions. Outside of Larry Fitzgerald, Johnson is the face of the offense as one of the league's top all-purpose playmakers. Johnson will remain signed with the team through his age-29 season.
The running back voiced earlier this week that he wanted his deal done sooner rather than later and now he does. Johnson was quoted as saying:
"Every player wants to have a contract done and know they have a contract,"
Keeping Johnson under contract in Arizona through the 2021 season will pair him with rookie quarterback Josh Rosen, whom the Cardinals selected 10th overall in this year's draft. This gives Arizona's offense and good young core to build around for the foreseeable future.
Johnson was a third-round draft pick back in 2015 for Arizona, the Northern Iowa product has blossomed into one of the league's top running backs. In 2016, he racked up at least 100 yards from scrimmage in each of Arizona's first 15 games, setting a new NFL record. Johnson sitting at 6'1", 224 pounds, found himself going from the no. 86 overall pick to a First Team All-Pro in less than two years thanks to his incredible playmaking ability.
He unfortunately dislocated his wrist in Week 1 which caused him to miss all of last season. But now, he is healthy again and fans can rejoice as Johnson is expected to once again carry the load and make a big impact for the Cardinals offense.
"I think everyone has a question mark on me, they don't know how good I'm going to be. I don't know. A lot of people probably overlook what I did in 2016."
Johnson has suffered a couple injuries already early on in his career, battling knee and wrist injuries in his last two games on the field, but Cardinals General Manager Steve Keim told Arizona Sports 98.7 FM on Friday that he didn't need Johnson to show he could stay healthy before giving him the three-year extension.
"Not at all," Keim said. "I'm convinced David is the guy we want to keep as a core member of this team."
Although the Cardinals had every chance to use Johnson's injury as a reason to delay a new contract, the running back made it very clear in mid-August that he was "encouraged" something would get done and it sure did.
"I think that's what it is—I didn't play,"
Johnson said, via Darren Urban of AZCardinals.com.
"I didn't play last year. I was hoping my production from my second year and what I did my first year would help out, but the NFL is what have you done for me lately, so hopefully I can prove it once the season starts."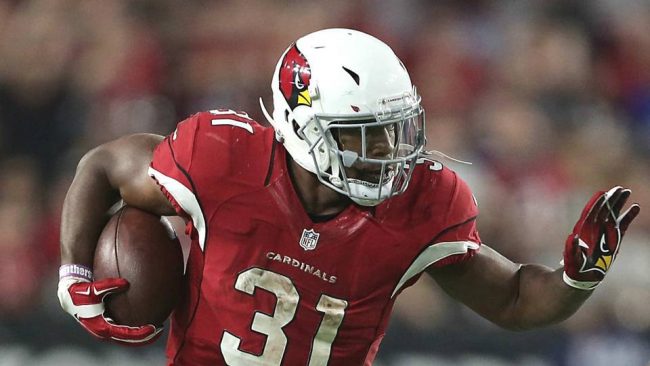 Is Le'Veon Bell Next?
The new deal is sure to spark interest to Steelers running back Le'Veon Bell, who remains unseen and continues his holdout still searching for a new deal from the Steelers. The issue at hand for both sides is that because the Steelers used the franchise tag on him, he cannot be signed to a long-term deal until next offseason.
Now that the business side of the football is taken care of for Johnson, all there's left to worry about is producing out there on the field and playing football. Johnson and the Cardinals host the Washington Redskins in Week 1.