It became clear they would look to acquire a new point guard after trading away Brandon Knight, and the Suns may have identified a few candidates, according to Josh Gambadoro of Arizona Sports. Looking for a starter and mentor for Elie Okobo and De'Anthony Melton is their top priority right now.
Cory Joseph
The first candidate is Cory Joseph, undoubtedly one of the best back-up point guards in the game. After four years in San Antonio with coach Pop, he was traded to Toronto, where he spent two fully healthy seasons averaging nine points, three rebounds, and three assists per game on 45% shooting. He was terrific #2 option to play behind and sometimes along-side Kyle Lowry. He is a well-respected guard and somebody who had a strong first year in Indiana.
Now that the Pacers drafted Aaron Holiday, there is no long-term guarantee for Joseph to stay in the rotation. Going into the final of the four-year deal he signed with Toronto, he would be a good fit in Phoenix and a good mentor for the young guards. An extremely talented player, he can fit in well, and teach Okobo the ways of the point guard.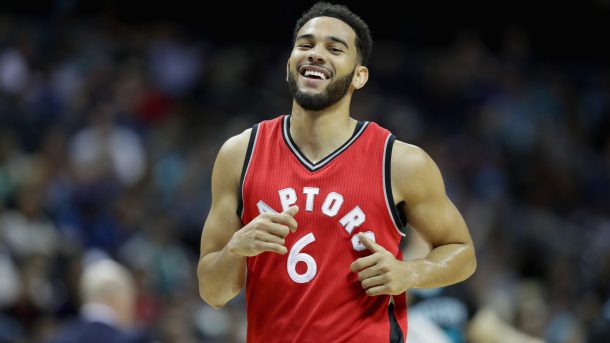 Patrick Beverley
Next, we've got Patrick Beverley, one of the best defensive guards in the game. From the time he first got to Houston, he was hounding the best guards in the NBA and was getting up into guys like Russell Westbrook, IN HIS FIRST YEAR. That says it all. The 30-year-old backs down from nobody and his ferocity is contagious on the teams he plays on.
Due to injuries last year, he didn't get to play much for the Clippers, but he is still a guy any team would love to have. He's a terrific three-point shooter and can steal the ball as well as the likes of CP3 and Rajon Rondo. Pat Bev is a defensive stalwart and is like a one-man defensive line. He would fit in well and preach toughness to the up-and-coming Suns.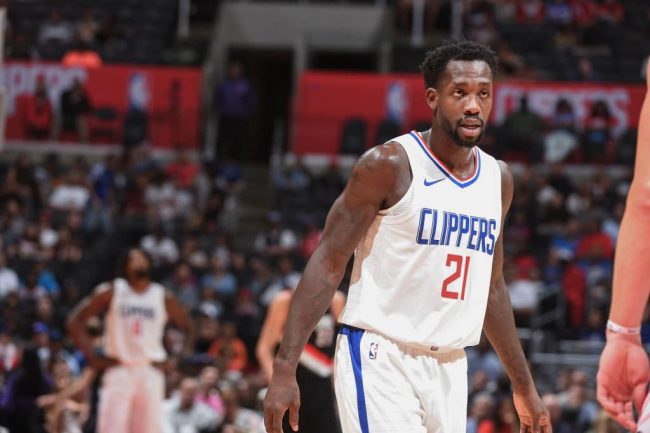 Spencer Dinwiddie
Finally, we have Spencer Dinwiddie. He has had two very impressive years in Brooklyn, but last year he reached a whole new level: Super Saiyan. Dinwiddie averaged career-highs in ppg (12.6), rpg (3.2), apg (6.6), FGA (10.5), 3PM (1.8), and he was a big-time player. He hit numerous big-time shots for the Nets and was certainly a fan favorite on Twitter and more importantly, on the basketball court.
He would be a great guard to pair Devin Booker with, using his 6'6 frame, he'd be great for the defense, and he would fit well with Anderson, Ariza, Warren, and Ayton too. He would teach Okobo that nothing comes easy, because of how long it took Dinwiddie to find his fit in the NBA. He is likely a target for many teams, with Napier and D-Lo already in Brooklyn.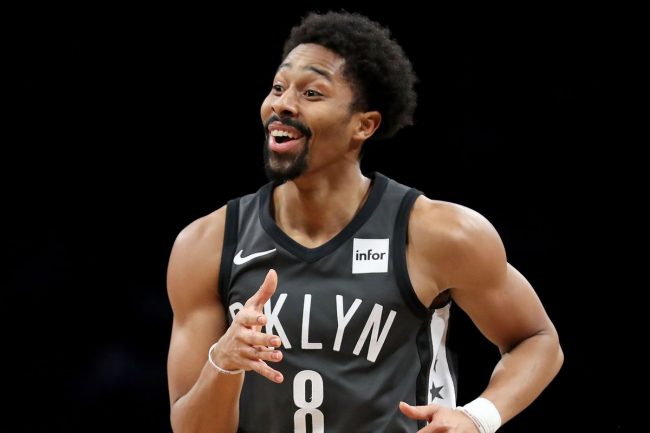 BUT, IF I AM PHOENIX
I go for Dinwiddie. He's the best shooter of the bench and is a great fallback option with the game on the line. Booker would play very well next to him.