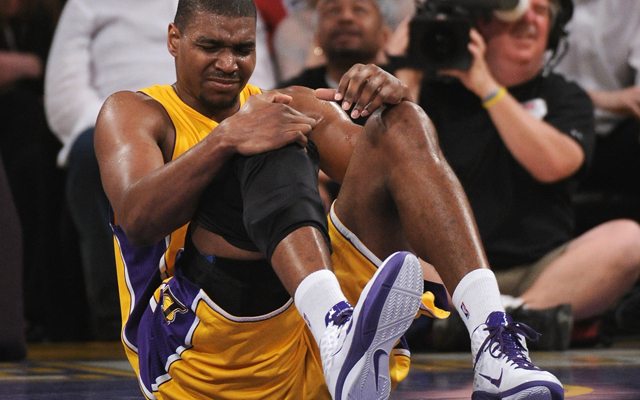 Once considered to be one of the most talented players in the game, he just didn't have a love for it. He wound up bottoming out after the 2013-14 season, still just 26 years of age. Now, rumor has it that he is attempting to come back to the game. There was no rhyme or reason to this announcement, but now that video has surfaced, Andrew Bynum is clearly serious about this. The odd part is the recent quote from Bynum:
" I dont want to play in pain. I'm 25, it's my life"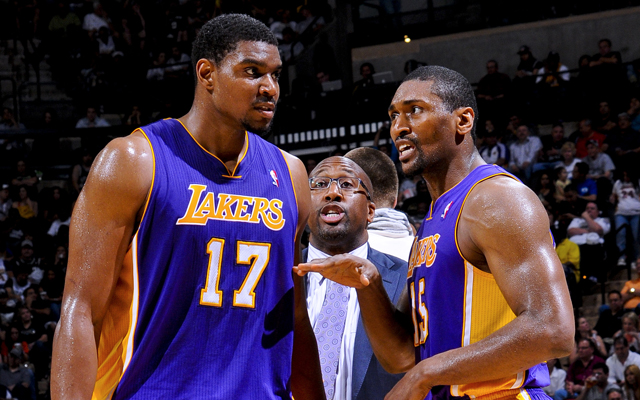 Long History for Bynum
Drafted by the Lakers as a 17-year-old in 2005, he was very raw and so he sat for much of his rookie year. He would play in all 82 games in his second season, starting in 53 of them, averaging eight points, six rebounds, and 1.6 blocks per game. He doubled his scoring and rebounding averages in the year that followed. Clearly, Bynum was a very talented player who was going to have a long pro career.
Injuries were his downfall over the next five years when he would play in 60+ games just twice, suffering from various ailments. He was voted as an All-Star and an All–NBA performer in 2011-12 when he averaged 18.7 ppg, 11.8 rpg, 1.9 bpg, and took a career-high 13.3 shots per game. However, in a major blockbuster move he was traded to the 76ers in the offseason, a very tumultuous time.
He missed the entire year with a knee injury, and while he was not able to play ball, he was seen out in public, bowling. In a move that saw Philly ship out longtime player Andre Iguodala, and Nikola Vucevic, plus Dwight Howard being sent to the Lakers, the 76ers got the raw end of the deal. Bynum was clearly not dedicated to his rehab, apparent by his appearances in public doing physical activities.
He made a comeback with the Cavs in 2013-14 and started to show some flashes. But then, reports surfaced that he was constantly disrupting practice and was an issue in the locker room. Cleveland sent him to Chicago to acquire Luol Deng, and the Bulls waived him right away. He signed with the Pacers, but after playing in two games, he was finished. He just did not want to play, another waste.
Here we are FIVE seasons later, and he's looking to return. The one thing that points to this possibly happening, no matter what he has been up to the past few years (we don't know), were the returns of Emeka Okafor and Marshon Brooks, who both played in the NBA last year after being out from 2014-2016. And both players were very successful.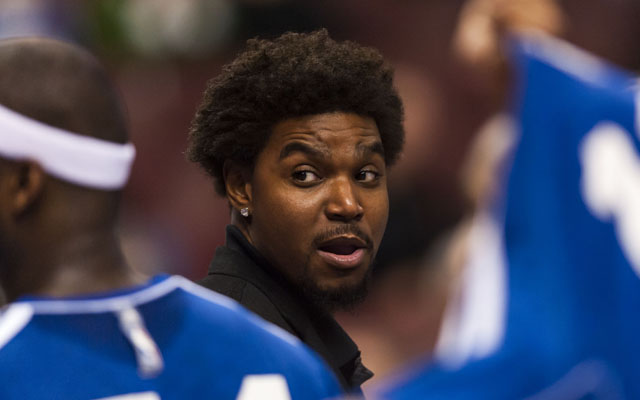 What Kind of Shape Is Bynum In?
In his workout video, it seemed that Bynum was not able to sprint very well, but could dunk efficiently, and was knocking down the three ball. Once benched for shooting a three in a game, Bynum's greatest chance at this comeback now is the ability to shoot from downtown. How ironic.
Good luck, Andrew.