For a franchise like the Cleveland Browns, maybe a tie isn't the worst thing that could've happened since the team's last victory was 624 days ago. The weather played a factor and was less-than-ideal for both teams in an all-around disgusting display of football. We'll give both teams the benefit of the doubt since it was the first regular season game of the year and most teams don't normally play their best football. The Browns won the coin flip and chose to kickoff so they could get the first possession following halftime.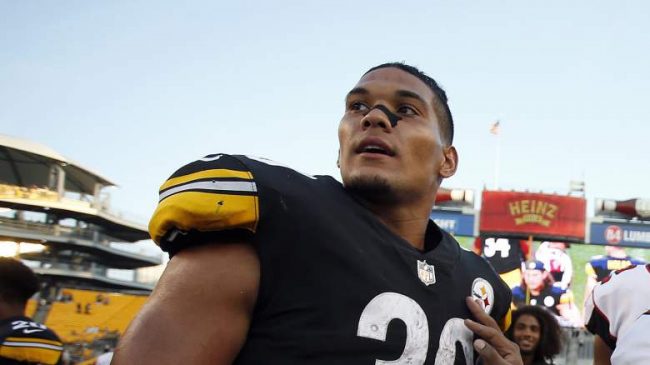 Started With a Bang
The opening drive for the Steelers ended in a three-and-out for Ben Roethlisberger and company, while the team dealt with their first game having James Conner as their starting running back. As long as the Le'Veon Bell holdout continues, Conner will be the lead back and the stats showed that in Sunday's game. Conner carried the ball 31 times and to put that workload in perspective Roethlisberger was second on the team in carries. The former third-round pick finished the game with 135 yards on the ground and a pair of rushing touchdowns, but did cough up a fumble. Conner was also able to pick up 5 receptions for 57 receiving yards.
For the Browns, defensive end Myles Garrett forced two fumbles, one on Conner and the other on Roethlisberger, along with two sacks, six tackles and a pass defense. Rookie cornerback Denzel Ward, who was selected fourth overall in the 2018 draft, broke up three passes, provided six tackles and two interceptions on Big Ben.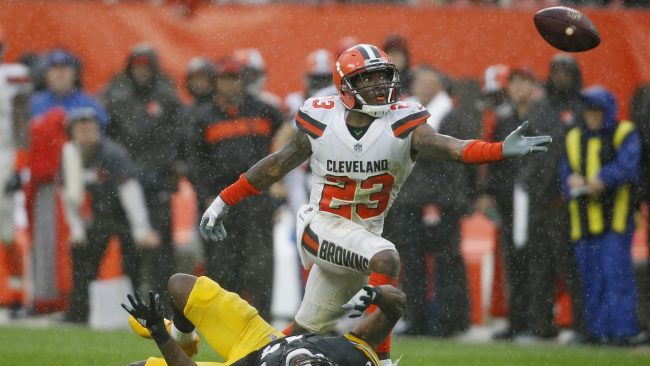 Big Ben was Bad Ben
Roethlisberger ended up throwing three interceptions and also lost two fumbles. His day could've been better as he finished 23 of 41 for 335 yards and a touchdown to none other than Antonio Brown. Cleveland did a pretty decent job of keeping AB in check but the receiver still managed to finish the evening with 9 catches for 93 yards and the score.
" I take my life and put it on the football field, and I take the football field and put it in my life"  – Big Ben
The Browns offense had a tough time moving the ball consistently, finishing with 327 yards. Their final two touchdown drives covered 1 and 55 yards. Tyrod Taylor completed an underwhelming 15 of 40 passes for 197 yards with one touchdown to Josh Gordon and an interception.
The one positive is that the Cleveland Browns will not go 0-16 this season, there will not be a parade to celebrate a winless season like there was last year. Technically still winless but a tie looks better than their record did last season. Sunday snapped their 17-game losing streak when they came back from down 14 in the fourth quarter to force the tie. Both teams had a chance to hit a game-winning field goal but Steelers kicker Chris Boswell shanked his kick wide left and Browns kicker Zane Gonzalez had his blocked.
The Browns got some key contributions from a lot of players they view as pieces for the future of this team. Gordon reeled in his circus touchdown catch, Myles Garrett got after the quarterback and was unblockable and the two interceptions by Denzel Ward never look too bad in your first NFL start.
It's the first time there was a tie in Week 1 of the NFL season since 1971, when the Dolphins and Broncos had a game that ended with a score of 10-10. The Browns haven't seen a game end in a tie since Nov. 19, 1989, when they took on the Chiefs and finished that game 10-10.
Pittsburgh plays at home next week against the high powered Kansas City Chiefs, while the Cleveland Browns travel to New Orleans to take on another one of the league's most high scoring offenses.