The Montreal Canadiens traded their captain away on Sunday night. This trade finally ended the Pacioretty saga, where he was expected to be moved for months. It was his destination, however, that was the surprise for fans. The Canadiens were likely thinking of getting what they could after his value seemingly dropped substantially after the worst season of his career. During this past season, he put up only 37 points, playing in 64 games.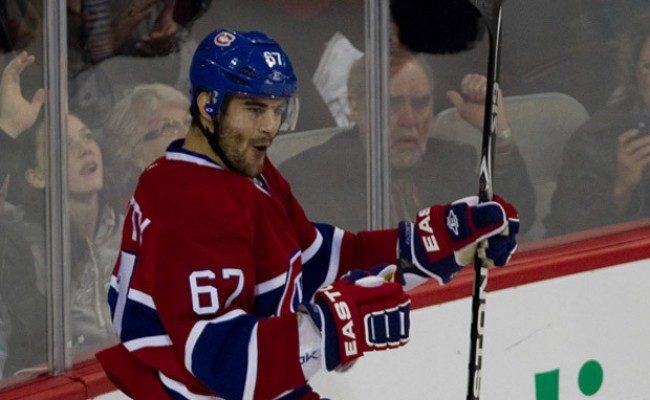 Rare Move in the NHL
Trading a captain, however, is a rare move. It is even more rare that a captain as young as Pacioretty would be traded. He is only 29 years old and had just had four straight seasons with 30 or more goals. Instead of waiting for the drama of free agency, as Pacioretty's contract would have expired after this season, the Canadiens turned him into a rental for a contender, which turned out to be Vegas.
However, the Golden Knights didn't exactly rob the Canadiens. They had to give up Tomas Tatar, who has consistently scored 30 or more points each season (For the Red Wings before being traded to Vegas last season), Golden Knights draftee Nick Suzuki, and a 2019 second round pick.
Tatar also had three seasons where he contributed 45 points or more, including one where he scored 56. Suzuki had just recently been assigned to the Chicago Wolves, the Vegas AHL affiliate, in time for the playoffs. He didn't record any points, but appeared in one game for the Wolves. He will likely begin his season for the Laval Rocket, the Canadiens' AHL affiliate.
Pacioretty was obviously the prize in this trade. Coming off of a bad season and an offseason in which it was indicated to him that a new contract was not in his future, fans could see a Pacioretty with a chip on his shoulder. Vegas Fans will be hoping for a resurgence of the Pacioretty that led some very good Montreal squads. Regarding the future of the Golden Knights, USA Today said:
"As for the Golden Knights, there was no word Sunday night on if they had reached any sort of extension with Pacioretty. But the big move by GM George McPhee continued to remake a roster that this past June played in the Stanley Cup Final in the franchise's first season. Gone from that roster are key contributors David Perron and James Neal, but in are Pacioretty and previously center Paul Stastny, who signed a three-year, $19.5 million deal in free agency."

Vegas Looking for Next Step
The Golden Knights are coming off of a very surprising season, in which they reached the Stanley Cup finals, before finally being defeated by the Washington Capitals. They will look to build on that success during this upcoming season without Perron and Neal. It remains to be seen whether they will have the depth to repeat the massive success that they had a season ago, but Pacioretty could be the guy to help them do just that.