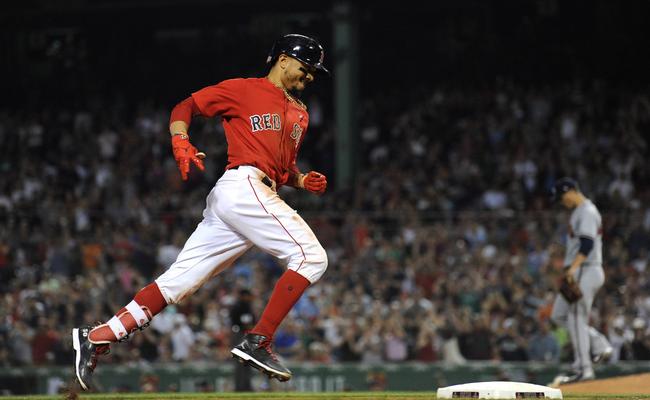 The Major League Baseball season is down to it's final 2.5 weeks of the season. The Boston Red Sox and Cleveland Indians are pretty much locked in as divisional winners. The other four divisions in Major League Baseball are within 5.5 games. The Cubs and Brewers, along with St. Louis are going down to the wire in the NL Central, the Braves and Phillies are coming down the home stretch seeking a divisional title in the NL East, and the Rockies are trying to hold off the Dodgers and Diamondbacks in the NL West.
The only divisional race in the AL West is Houston leading Oakland by a couple games. The wildcard in the National League will be wild, while the Yankees and Oakland are the AL wildcards unless a disaster occurs.
Triple Crown?
Another monster story in Major League Baseball will be the race to win some of the biggest categories in the league. J.D. Martinez is the headliner with a chance to win the triple crown out of the American League. Martinez' biggest obstacle could be his own teammate.
J.D. Martinez is second in batting average and second in home runs. Martinez is hitting .331 on the season, trailing Mookie Betts from his own team. Betts is at .341. The next best is Jose Altuve and Mike Trout, who is hitting .317.
Homeruns – J.D. Martinez has 40 on the season. The slugger is just one behind Khris Davis from Oakland. Jose Ramirez and Joey Gallo are not too far behind, with 37 and 35 respectively, while Nelson Cruz has 34.
In runs batted in – unless something crazy happens, Martinez will win this. Martinez has 121 on the season, while Khris Davis has 108 and Jose Ramirez has 98.
Mike Axisa of CBS Sports summed up well what is going on in the American League and the highly entertaining side of the game:
"Martinez has a legitimate chance to win the Triple Crown this season and that is incredibly cool. Don't overlook what Ramirez is doing though. He is hitting .290/.403/.606 overall and has a very real chance to lead the league in homers and steals, which is quite cool in and of itself, and is something that doesn't happen nearly as often as a Triple Crown."
On the pitching side – Corey Kluber and Blake Snell have 18 wins, while Luis Severino is at 17. Earned run average  – Chris Sale is at 1.97, with just 23 games started, while Snell is at 2.06, and it appears that Edwin Diaz will record the most saves, as he is 6 away from 60 on the season.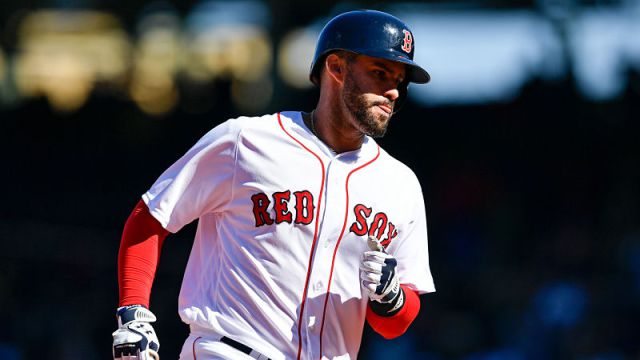 National League
In the National League the races are on big time. The winner of the batting title is going to come from the National League Central as they have the top four hitters. Scooter Gennett is hitting .320, ahead of Christian Yelich, Ben Zobrist and Lorenzo Cain. Freddie Freeman is not too far out, with a .308 batting average.
Matt Carpenter is the leader in home runs, despite a slow streak of long balls lately. The Cardinals leadoff hitter has 35 on the season which is 2 more than Paul Goldschmidt, while Bryce Harper, Eugenio Suarez and Max Mancy are sitting at 32 on the season.
For runs batted in – Javier Baez led most of the season but has dropped to one back of Eugenio Suarez. Suarez has 100, while Baez is at 100. Trevor Story is not too far behind with 99, while Jesus Aguilar sits at 97 and Nolan Arenado with 96.
There is the talk of Jacob DeGrom winning the NL Cy Young, and he has just 8 wins on the season. That may hold him back, especially if Max Scherzer can get to 20. He is currently at 17, which is one up on Aaron and 2 ahead of Jon Lester and Miles Mikolas. DeGrom is leading in earned run average with an amazing 1.71 on the season. He will win that award, but Aaron Nola and Max Scherzer are not too bad at 2.29 and 2.31, respectively. Wade Davis is 5 saves ahead of Kenley Jason with 39 saves, while Brad Boxberger is just behind with 32.