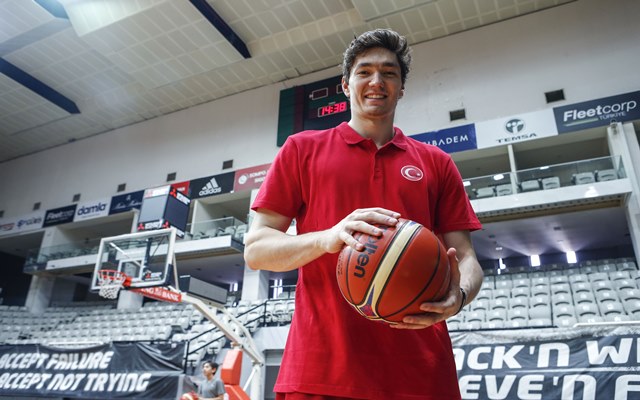 With some young NBA players, you watch one game, they score 30 points, and it's like WHOA, they are going to be great. With others, it comes down the little things they do well, and the stats have nothing to do with how much they can truly impact a game. We cut to Cedi Osman, who just finished his first year with the Cavs, and could be a fixture for them moving forward. Osman is a confident player in the league, quoted in a positive manner last season:
" I dont have a reason to be scared"
The 23-year-old Macedonian forward looks to be the second coming of Matthew Dellavedova in Cleveland. A guy overlooked by a number of teams, he always puts his team first and is as excited to be cheering his guys on from the bench as he is to step on the floor. There were a number of games last season when Cleveland was dealing with injuries and inserted Osman into the starting lineup. He made the team better with his crisp passing and smooth jumper. He was also diving for loose balls as much as any player on the team.
It is also no coincidence that in a workout that featured three pronounced superstars in Kawhi Leonard, Kevin Durant, and his former teammate LeBron James, Osman was also present. A guy doesn't just randomly show up to a workout like that. LeBron clearly saw something in this guy and believed in him enough to invite him to a superstar workout group.
Cleveland never really used him in the playoffs, opting to go with guys that had more experience. He would log double-digit minutes just once all postseason, and it would be in the series closing game against the Raptors which put them in the Eastern Conference finals. Osman though clearly learned a lot from watching the game as it was indicative of his impressive hustle on the floor during the regular season.
Now, with an opening at the small forward spot, it is all but Osman's for the taking. He will be competing with veteran sharpshooter Kyle Korver, and the newly acquired Sam Dekker. It's no secret that Korver is still on the trading block, and Dekker hasn't proven himself much on an NBA player yet. So, Osman should have a leg up in this race.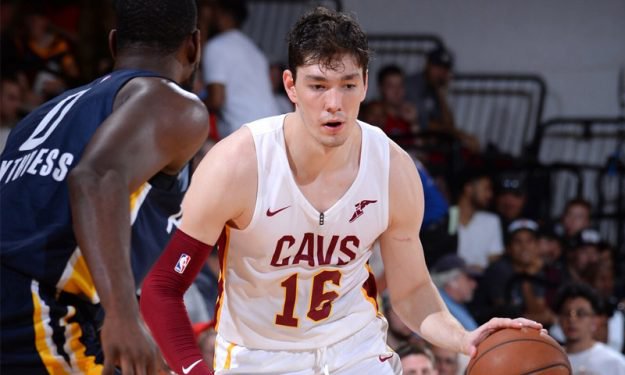 Some projections for Osman's season
28.0 minutes per game (up from 11.0 last year)
12.5 points per game (up from 3.9)
4.0 rebounds (up from 2.0)
2.5 assists (up from 0.7)
1.1 steals (up from 0.4)
45% FG (down from 48.4%)
39% 3PT (up from 36.8%)
1.4 3PM per game (up from 0.5)
This guy is a key part of the Cavs moving forward, as they will need reliable defensive-minded guys who can hit the three ball. Kevin Love and Collin Sexton will be the team's top guys, and then JR Smith, Tristan Thompson, Jordan Clarkson, and Cedi are the next level of guys. Best of luck to the Cavs this year, who are going to get SOME season from Cedi Osman.