Josh Gordon had just been ruled out for Sunday's game against the New Orleans Saints despite practicing all week. According to NFL Network's Ian Rapoport, the Browns decision to cut Gordon stems from the teams "trust issues" after re-injuring his hamstring in an off-field incident. The receiver was also late to the Brown's facility on Saturday, given Gordon's off-field baggage teams may remain hesitant on signing him if he is actually cut next week.
Moving On in Cleveland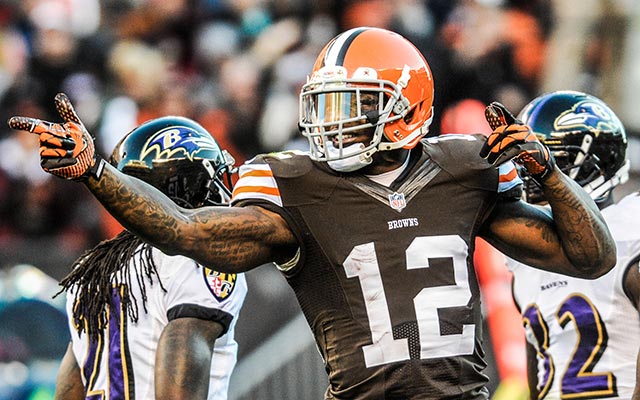 The team will move forward with rookie receiver Antonio Callaway and Rashard Higgins behind star receiver Jarvis Landry in three-wide sets. , 27, missed three weeks of training camp during the summer to undergo counseling and treatment. He played in last week's season opener against the Steelers in his first appearance in a Week 1 game since his rookie season in 2012. Gordon had recently said he was in a good place both mentally and physically.
"This afternoon we informed Josh Gordon and his representatives that we are going to release him on Monday," general manager John Dorsey said in a statement. "For the past six years, the Browns have fully supported and invested in Josh, both personally and professionally and wanted the best for him, but unfortunately we've reached a point where we feel it's best to part ways and move forward. We wish Josh well."
Gordon set the league on fire as one of pro football's most dynamic players in 2013. He led the league with 1,646 yards receiving with nine touchdowns. Gordon has since missed season after season dealing with multiple drug suspensions and missing the 2016 season after entering himself into rehab. His consecutive 200-yard games made Gordon the first player in NFL history to post back-to-back 200-yard outings.
At that point in his career, Gordon was playing as the best receiver in the league with more than mediocre quarterback play. For a team that has been under construction at the quarterback position like the Browns it didn't matter who you threw out there, Gordon would make plays.
Multiple league sources have already told ESPN's Adam Schefter that there are already teams reaching out to the Browns for a possible Gordon trade before Monday. Gordon has already thanked the Browns and their fans when he posted on his Instagram story Saturday.
"Huge s/o to the city of Cleveland. This place will always feel like home to me…I'm extremely honored and blessed to have been able to grow up and start a life amongst such a passionate and motivated group of individuals…It's been a hell of a journey with you guys. I wish all of you nothing but the best.. Thanks to the @ClevelandBrowns organization for having me, I'll never forget my time here.
"Same book, next chapter.."
Gordon followed up by ending the post writing,
"P.S. Anybody need a deep threat WR??"
Gordon has always shown the immense talent that he possesses. In Week 1 last week against Pittsburgh he reeled in one of his three targets for a much-needed touchdown when the team needed it the most. Not to mention it was a fairly difficult he made over the cornerback.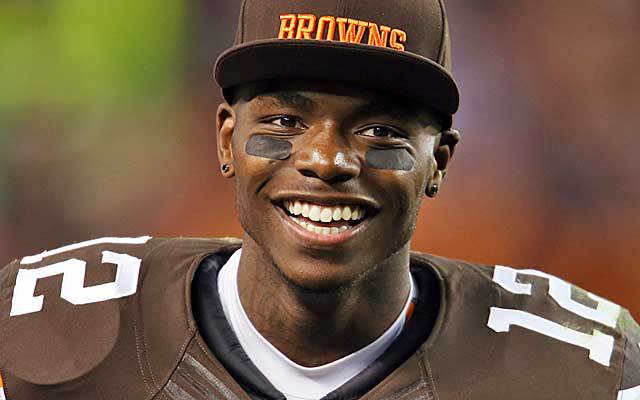 Trouble Times
The biggest obstacle has always been the substance abuse that has derailed a promising career. The Browns provided him with as much support as they could provide him with over the past four seasons. Right now, it's just a wait and see situation to find out who the next team will be to give Gordon a shot. Every team could use a receiver with Gordon's ball skills and insane athleticism, the trust just needs to be there between player and organization.