The Bears get there second primetime game of the 2018 season already as they host the Seattle Seahawks on Monday Night Football. The Seahawks will be without some familiar injuries as the pressure mounts on the backups to help fill these voids. The Bears got a taste first hand of how hard it is to win games with key players battling injuries every week. That trend seems to have left with John Fox as so far, Matt Nagy's team has been able to stay relatively healthy to start off the season.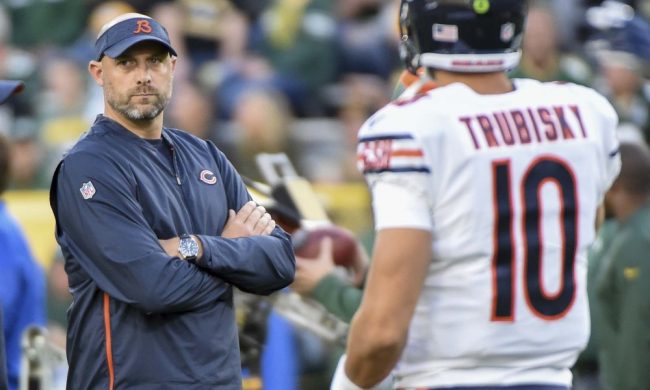 Seattle Banged Up
The Seahawks on the other hand haven't been so lucky as they'll be without six of their usual starters on Monday. Far from full strength, the Seahawks look to be without linebackers Bobby Wagner and K.J. Wright, cornerbacks Shaquill Griffin and Tre Flowers, guard D.J. Fluker, and wide receiver Doug Baldwin.
This means a number of things for the Seahawks, for one they will be without one of their best defensive players in Bobby Wagner who is the backbone of that defense. The team will have to lean on the veteran leadership of safety Earl Thomas, as backup linebacker Austin Calitro will be relied on heavily along with the recently signed Mychal Kendricks.
Wagner tallied four solo tackles and one assisted tackle in their Week 1 loss to the Broncos. Flowers and Griffin combined for 13 solo tackles and one assisted tackle. The team will look at the next man up to help slow down the Bears young offense.
On the offensive side of things, Doug Baldwin is a monumental loss for the Seahawks this week as Russell Wilson's go to guy. The team lost a bunch of targets this offseason parting ways with pass catchers Jimmy Graham, Luke Willson, and Paul Richardson. Veteran wide receiver Brandon Marshall will have to step up as he faces the Bears who he once played for.
Tyler Lockett also sees a major uptick in targets this week not having Baldwin out there. For a team that lost Richard Sherman this offseason, it's really hard when Shaquill Griffin is being forced to miss games due to injury. The defense is relying heavily on him to cover opposing teams' top wide receivers. The Bears went out and revamped their entire receiving corps this offseason bringing in weapons such as Allen Robinson, Trey Burton, Taylor Gabriel, and rookie receiver Anthony Miller.
With both of the team's starting cornerbacks not practicing, one of their starting safeties, Bradley McDougald, was also a limited participant in practice. Seattle's defense as whole looks to be rather thin, which could create more opportunities for Nagy and the Bears offense on Monday.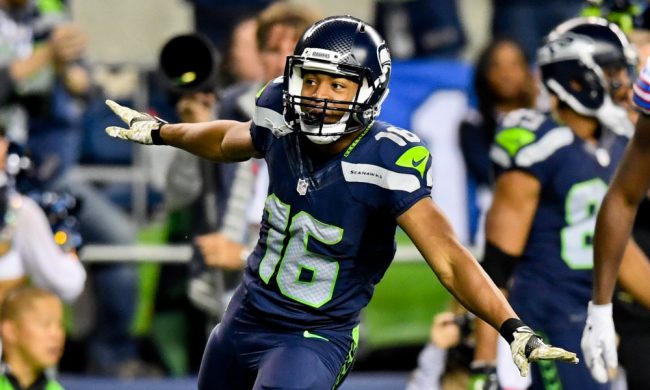 Mack Looks to Play More
The story for the Bears in Week 1's matchup against the Packers was Khalil Mack, who the Seahawks will have to game plan against. Seattle already has one of the worst offensive lines in football according to Pro Football Focus and Mack put on an absolute showing getting after the quarterback. Something that the Seahawks have had a problem stopping as Wilson remains one of the most pressured quarterbacks in the league. What makes Wilson so important is his ability to use his legs and make plays on the run out of the pocket.
If the pass rush is there for the Bears then the secondary will need to step in and make the crucial plays that they weren't able to make last week against Aaron Rodgers and the Packers. The Bears had that game all but wrapped up until Rodgers put up 21 points in the fourth quarter to give his team the victory. Bears cornerback Kyle Fuller looks to have a better game this week after dropping what was a game-clinching interception last week.