As we are getting even closer to NBA training camp, moves continue to be made around the leagues as teams want to get their final rosters for the regular season all set. A few moves have been made with more expected to become official in the very near future.
Starting things off, we have Kobi Simmons, who spent his rookie season last year with the Memphis Grizzlies. Simmons got a lot of minutes as the season winded down. In all, he appeared in 32 games (12 starts) and averaged 6.1 points, 1.6 rebounds, and 2.1 assists per game in 20 minutes of action. He shot 42.3% from the floor and used his 6'5 frame to his frequent advantage.
After writing about Simmons last week, it seemed he would not be the candidate among those working out for the Cavs, who would actually sign there. But, that's the case. Simmons signed a one-year-deal with Cleveland and will have a chance to earn the team's fifteenth roster spot, as it is only a partially guaranteed deal. Good luck, Kobi.

Nets Add Player
Up next, we had a two-way contract agreed to. The Nets signed Alan Williams to an Exhibit-10 contract for next season allowing him to stay in the NBA. Williams is a player who was always undervalued in Phoenix and never got a lot of playing time. In three seasons, he appeared in a grand total of 62 (out of 246) games, and only averaged 13.6 minutes per contest. Williams was solid in 2016-17 when he played more than the other years when he averaged 7.4 points, 6.2 rebounds, and 0.7 blocks per game. A power forward/center, he can rebound very well.
The hope for Williams in Brooklyn should be to come in when the team needs a big man if/when injuries arise, and contribute. He is very aggressive on the glass and can help the Long Island Nets to improve as well. Good luck, Alan.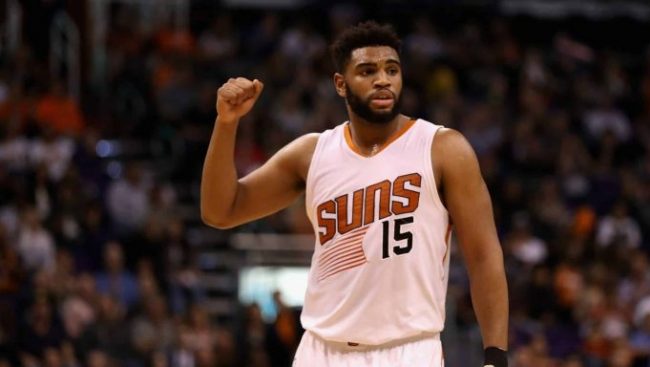 Noah Done in New York
Lastly, we have Joakim Noah, who will finally be parting ways with the Knicks. After signing his four-year $72 million deal, things have just not gone well. He appeared in 46 games (all starts) for the Knicks in the first year of the deal, and fit in awkwardly. Then, healthy for most of last year, he played in just seven games, averaging 5.7 minutes. Yeah, a great way to spend $18 million last year! (Only the Lakers and Luol Deng had a stickier $18 million season) He got into a lot of arguments with coach Jeff Hornacek, and just was not happy.
They will waive him using the stretch provision, so Noah will get the majority of the $36 million owed to him over time. Hopefully, Joakim earns a chance to play somewhere else, because his days with the Bulls showed him as a legitimate weapon. 2X All Star, 3X All Defense, 1X All NBA, and 1X DPOY. Good luck in the next step Joakim, please don't leave us with the Knicks tenure as the final memory.