Well, this man just does not have much good luck in his life. After playing in only one game during his rookie season with a broken foot, TWolves big man Justin Patton broke it again this weekend and is out for the foreseeable future. The team's additional acquisition in the Jimmy Butler trade, the team will continue to wait to see if he can have any impact on the floor.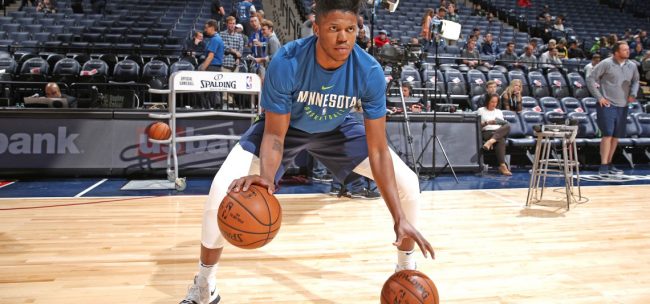 Patton Used Seldom in 2017-2018
Patton's only time on the floor last year came in the team's 78th game of the season against the Utah Jazz, when he played the final 3:44 of garbage time. He scored two points on 1-2 shooting, and recorded one steal as well as one personal foul. Not really much of an opportunity for him behind Karl-Anthony Towns and Gorgui Dieng when he did finally get healthy.
Obviously, the injury is bad news for the big man, but he seems to be taking the news in stride, and using a positive attitude. He was asked earlier this week:
" It's not an ideal situation for me, but I will continue to work as hard as I need and get back to being productive for my team"
Patton wasn't sidelined, as much as not ready for the big leagues. He appeared in 38 games (28 starts) in the G-League for the Iowa Wolves. He averaged 23.2 minutes per game, scoring 12.7 points per game on 47% shooting, 5.4 rebounds, 1.6 assists, 1.0 steals, and 1.3 blocks per game. With a minimal number of attempts, Patton shot 30% from three-point range. He was decent enough to be part of the 13-man active roster late in the year as we mentioned above, but that was all.
In his lone season at Creighton University in 2016-17, Patton played well. He played in 35 games (starting in 34 of them), averaging 12.9 points, 6.2 rebounds, 1.2 assists, 0.9 steals, and 1.4 blocks per game. He was a VERY effective shooter, ending the year with his field goal percentage at 67.6%. He showed there that he had the tools to be an effective NBA big man.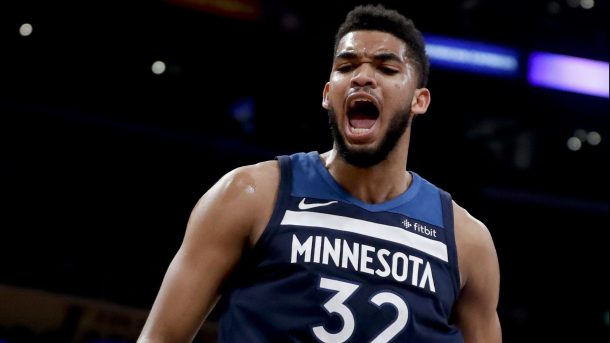 Towns Top Big Man
The issue in Minnesota is that they have a franchise-changing talent in Towns and a $16 million a year backup in Gorgui Dieng, so there really isn't much room for Patton. Whether or not he is healthy, it will take a lot for him to get a chance to see the floor in games. The other issue is that he plays for a team coached by Tom Thibodeau, who never really seems to embrace change. He is just playing the guys he likes, and he continues to make Minnesota into the TimberBulls, rather than the Timberwolves they are supposed to be.
Hopefully, this broken foot injury sidelines Patton for as little time as possible, so he can work toward a return, and a hopeful chance to join the active rotation. He showed flashes of being a potential starting big man in college, and if he can just get out there onto the practice court and show his value, maybe he can earn a few game minutes if another injury arises. And from there, try and work a trade to a center-needy team, because there sure are a lot of them.