Fans, rejoice! We will all get to enjoy one more year of Dwyane Wade, with the Miami Heat. After being traded back home to Miami by the Cavs at last year's deadline, Wade thrived in his sixth man role, and brought the fans back to Heat games, in full. He led them to a playoff win, and will be looking for more in his farewell campaign.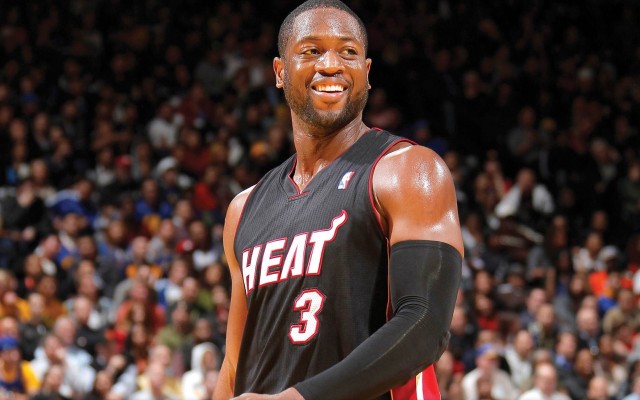 Wade Hoping to Go Out in Style
Dwyane's last season should not be looked at like a retirement tour, as Kobe Bryant's was. The glaring difference is that the Heat are definitive playoff contenders, whereas we knew the Lakers would be cellar-dwellers. Kobe's 60-point final game was a regular-season finale, where Wade's last game will probably be in the postseason. Nevertheless, it's nice of Wade to tell us his plans in full detail, because it would be tough to see Miami's year-end, and not knowing it was D-Wade's last game until later.
His career has been something we have marveled at since the beginning, and he has a First-Ballot Hall-of-Famer resume. 12X All-Star, 3X All-Defense, 3X NBA champ, 8X All NBA, Finals MVP. And while he has played more than 70 games just one time in the past eight years, this has taken absolutely nothing away from how we look at him, or just how great he has been. He has been everything to the city of Miami, and the Heat organization.
It is hard to say that there is another guard to ever play in this league, besides Kobe, who could get to his spot and hit jumpers whenever he wants them. That is D-Wade. From 15-20 feet, he is unstoppable, and to this day, is hitting ridiculous fadeaway shots with defenders all over him. It has been fun to watch him do his thing in the regular season, in the playoffs, and of course, and in the NBA Finals of course. One of the favorite aspects of Dwyane Wade has been his ability to compete in the league at a high level. Recently, Wade was quoted talking about his attitude towards the league:
"When I first got into the league, I tried to fit in, now I don't care"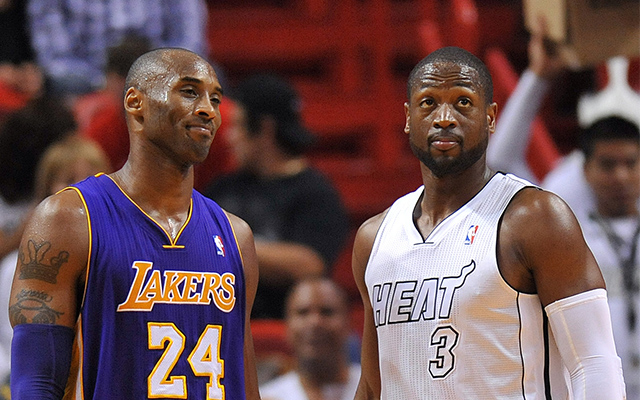 Fan Fare Will be Huge
There is no doubt now, that in every game D-Wade plays in this year, the arena will be a sellout. Part of the legendary draft class of 2003, he will be joining Chris Bosh (wish he was still in the league) in retirement, while the likes of LeBron James and Carmelo Anthony are still playing. Wade is likely going to retire with his longtime Miami Heat pal, Udonis Haslem, who will have played together for 14 and ½ out of the last sixteen seasons. There couldn't be a more fitting way than to see the two of those guys retire at the same time.
Here are some projected stats for Wade's last year:
68 Games Played (12 starts)
24.0 mpg
13.5 ppg
3.2 rpg
2.8 apg
48% FG
32% 3PT
73% FT
It's going to be tough as the year winds down, realizing we don't get to watch this all-time great player anymore, but the memories are plentiful. Thank you for everything, Dwyane Wade. Its been real.