There has been much debate surrounding the Calgary Flames. A lot of it is regarding whether Dillon Dube will make the opening roster. Many thought he would make the roster with a strong preseason. He is technically on the roster of the Stockton Heat of the American Hockey League, but he is a prospect of the aforementioned Flames.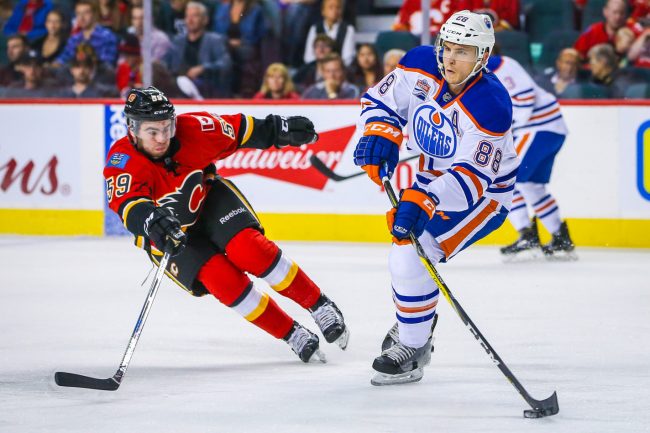 Background on Dube
He was drafted by the Calgary club 56th overall in the 2016 NHL draft from the Western Hockey League's Kelowna Rockets. He is a young winger who looked promising in junior hockey. He began, as many players do, at seventeen years old, in the WHL. His first season saw him appear in 45 games, contributing 27 points, including 17 goals. During his second year, the 2015-16 season, he played in 65 games.
During that year, which proved to be his audition for the NHL draft, he put up 66 points on 26 goals and 40 assists, a reverse in stat ratio from his first year (From scoring more goals than assists to the opposite). This reverse turned his reputation from a scoring winger to a more complete player. During the 2016-17 season, He played less games (40), but still put up similar stats (55 goals on 20 goals and 35 assists). Granted, these stats were against junior team competition, but they are still impressive.
He cemented himself as a widely regarded top prospect during the 2017-18 season. This season saw him put up career highs in goals, assists, and total points despite playing in only 53 games. He put up 84 points on 38 goals and 46 assists. He had a couple short stints with the Heat but doesn't have much to show for it as he only appeared in 10 games.
The recent news regarding Dube is regarding an exhibition contest he participated in on Monday against some Oilers prospects. He scored a hat trick, scoring his third goal early in the second period. The impact that this performance, combined with the rest of his work, had on his reputation was summed up by Sportsnet.ca:
"A second-round selection from 2016 who had a notable showing in camp here last year, Dube is cementing his reputation as a versatile, reliable two-way centre who feels capable of taking on any role the Flames might dish out"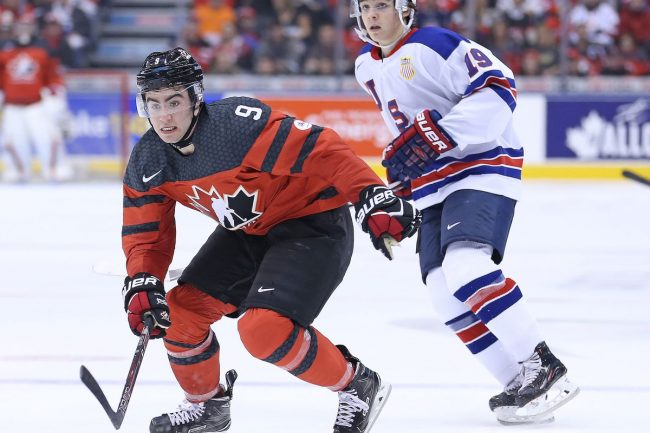 Feeling Left Off
Dube, Spencer Foo, Andrew Mangiapane, and other prospects were left off of the China roster. Flames GM Brad Treliving explained this by saying that he wanted them to play the most meaningful minutes during the pre-season. Dube had this to say about being left home:
"I talked to Tree and the staff and it's a good opportunity to stay here in front of the crowd, and my parents and family get to watch me a bit more"
There's nothing uncommon about a young man wanting to play in front of his parents. Flames fans will have to see how his preseason goes, but it sure looks as though he should have a roster spot when the season begins.