So much for Kansas City missing Alex Smith. The Chiefs decided to ship him off to Washington this offseason and haven't looked back after the emergence of second-year quarterback Patrick Mahomes. Mahomes has literally set the world on fire, passing for an NFL record ten touchdowns over his first two games. Kyle Shanahan and the 49ers will have their work cut out for them come Sunday when Mahomes and company walk out onto the field. The Chiefs are favored this week at -6.5 hosting the 49ers at Arrowhead Stadium on Sunday.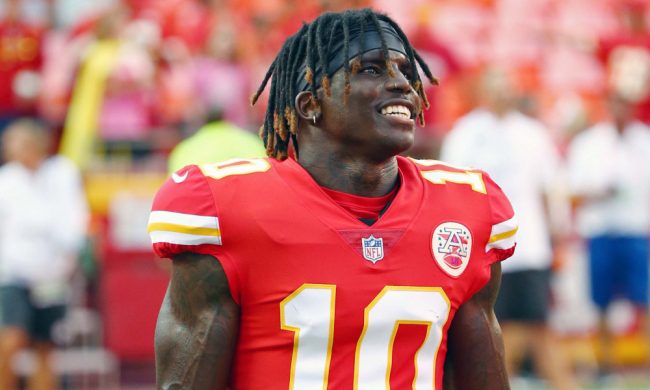 49ers vs. Chiefs Odds
Spread: Kansas City Chiefs -6.5
Total: 55
49ers vs Chiefs Head to Head
Who once was the hottest quarterback name in the league a season ago, Jimmy Garoppolo has since seemed like a forgotten man. So far Garoppolo has passed for 467 yards with three touchdowns and three interceptions. The Chiefs defense is nowhere near as dominant as they were a few years ago so points will be scored on Sunday. Between Shanahan and Chiefs head coach Andy Reid, offense is never an issue. Both defenses are still trying to find their identity, the 49ers did land cornerback Richard Sherman this offseason after spending his entire career with the Seahawks.
49ers vs.  Chiefs Stats
Believe it or not Matt Breida enters Week 3 as the NFL's leading rusher with 184 yards. Much of that came off his 138 rushing yards last week against Detroit but none the less Breida has filled in very nicely since the 49ers lost Jerick McKinnon for the season. Breida was out snapped by Alfred Morris last week (14), but Breida was much more productive with his 11 carries.
The Chiefs have been pretty good versus the run this season so we'll see if Breida can find any running lanes on Sunday. As mentioned before, Mahomes has just been incredible through the air leading the league in touchdown passes (10). Last week against the Steelers he really put it on display throwing for 326 yards and six touchdowns with zero interceptions. The offensive onslaught of weapons, Tyreek Hill, Travis Kelce, Kareem Hunt, and Sammy Watkins at his disposal gives opposing defenses nightmares.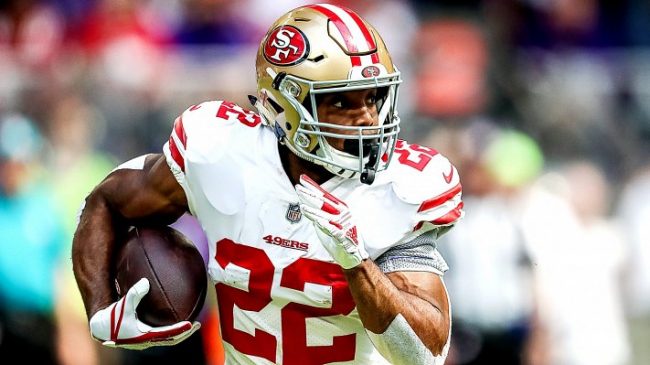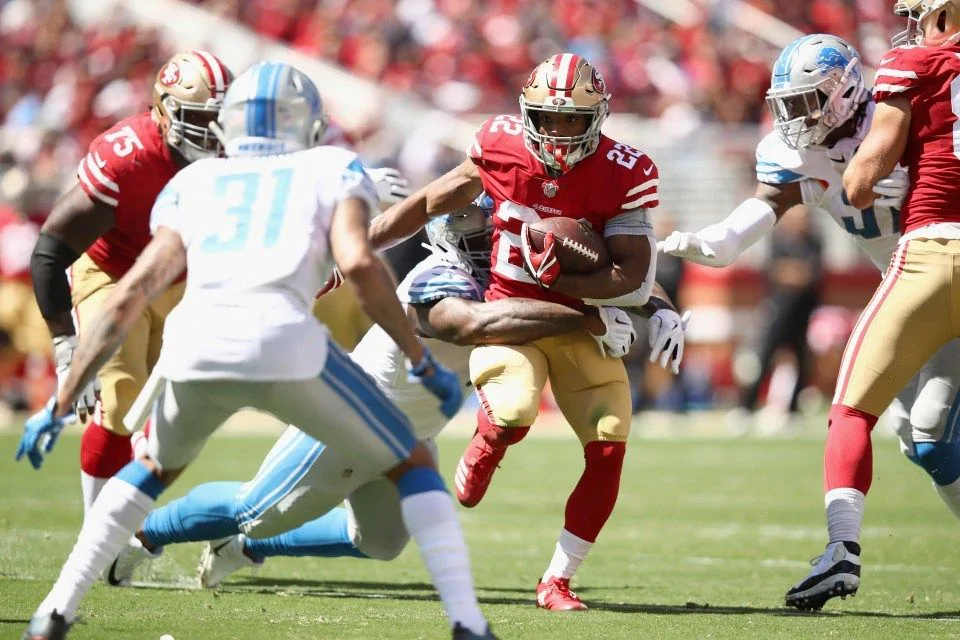 49ers vs. Chiefs News
There is some good news for the 49ers this week as they've activated linebacker Reuben Foster. Foster spent the first two weeks of the season serving a suspension for violating the league's conduct and substance abuse policies. They couldn't be getting Foster back at a better time with the Chiefs on their Week 3 schedule.
Marquise Goodwin will also be a game-time decision for the 49ers on Sunday if he's unable to go look for more targets to tight end George Kittle who has been Garoppolo's go-to-guy this season. Pierre Garcon, Dante Pettis, and Trent Taylor will fill out the wide receiver core.
49ers vs. Chiefs Predictions
With how hot the Chiefs offense has been it's tough to envision them losing this Sunday to a very susceptible San Francisco defense. We'll take the Chiefs at home, the final score will be 40-24 and Mahomes will continue to help out your fantasy teams. Bet on the Kansas City Chiefs.