The Timberwolves have been an absolute mess for the past week. Jimmy Butler requested a trade from the team, which complicates things greatly. Andrew Wiggins' brother tweeted 'Hallelujah' on a tweet that said Jimmy had asked for a trade, and Wiggins himself got into a twitter beef with longtime NBA vet Stephen Jackson. There is a lot of turmoil with this team, and how, Butler is not reporting to training camp, as the team is allowing him to skip it all.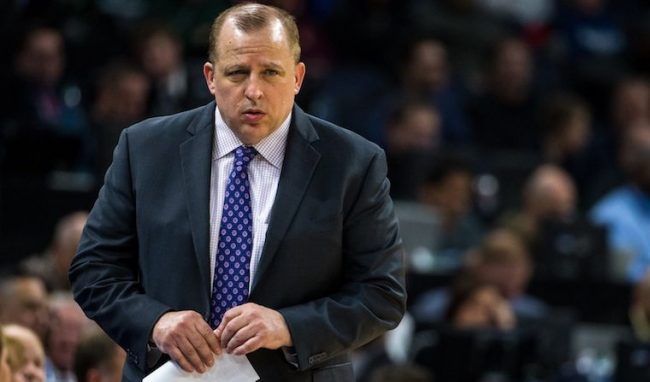 Ugly in Minnesota
To make matters even worse, Tom Thibodeau has said that he does not want to trade him. He is the one that generally makes decisions. But, in a situation of this magnitude, owner Glen Taylor has said that if necessary, he will execute a trade on his own.
There is no sign of a team that is all for one, then an owner who has to overrule a coach/president of basketball operations who does not want to trade his star. The thoughts on this team were VERY different at this time last year, when Butler had been acquired, and they had what looked like a legitimate playoff contender.
The exact source of Butler's unhappiness hasn't been stated, but some have speculated that it could stem from his over usage, with Thibodeau riding him too hard, leading to a late-season injury. He doesn't seem to have the best relationship with the team's young star, Karl-Anthony Towns, or Mr. $30 million per year, Andrew Wiggins, whose effort on the defensive end has been questioned by many.
Thibs has added multiple of Butler's Chicago teammates to the team, but this hasn't changed anything. Having D-Rose, and Taj Gibson around has not made him any happier, nor, to the public's knowledge, did the signing of Luol Deng.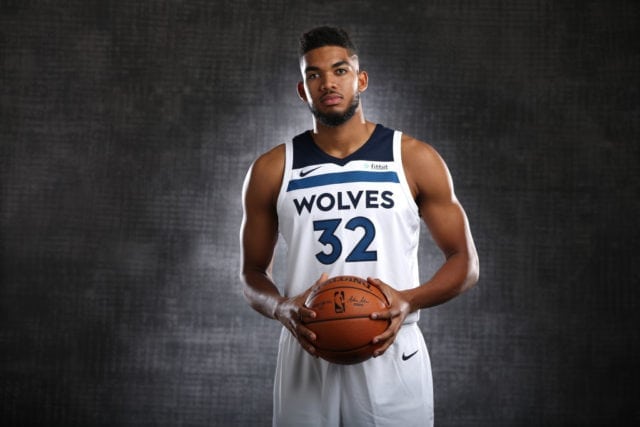 Where he wants to go
The teams that Butler has ok'ed a trade to are the Nets, Clippers, and Knicks, citing them as teams that can pay him max money next summer. Sources seem to believe that the Clippers have the best chance at winning this sweepstakes, with all of the money and trade chips they have in Patrick Beverley, Tobias Harris, Marcin Gortat, among the many. The Knicks had been hoping to land both Jimmy and Kyrie Irving next summer, and have the chance now to pull the trigger.
Butler New York Bound?
The only way the Knicks can likely get something done is to get a third team in on the trade, because Minnesota is trying to add Gorgui Dieng's expensive deal to a trade, and the Knicks could also use Joakim Noah's expensive contract before waiving him. Brooklyn has a number of expensive deals, and a few expiring, that could suffice. Allen Crabbe, Kenneth Faried, DeMarre Carroll and Jared Dudley all have contracts that could be used to help even salaries out, as they are all paid big bucks.
Wherever Jimmy ends up at the start of the year, he is going to make one of the three teams mentioned above better, and may well vault them into playoff contention.