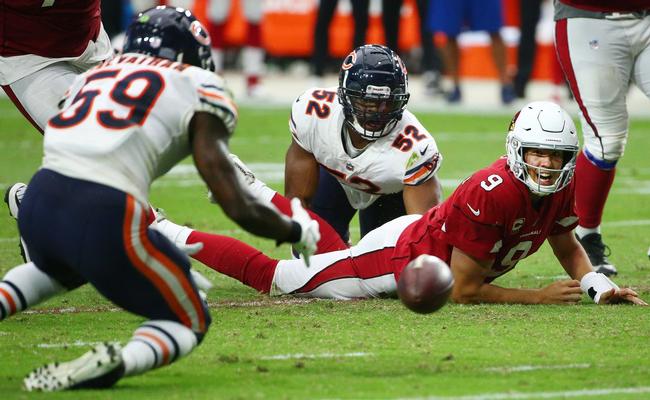 Perhaps not many people saw both the Buccaneers and Bears heading into Week 4 with a 2-1 record. Many factors play into these two teams' success, but it's not all too shocking when you have an MVP candidate on each team. For the Buccaneers it has been the veteran Ryan Fitzpatrick tearing secondaries apart as Jameis Winston served his three-game suspension.
Winston begins to practice again this week so it'll be interesting to see if the Bucs stick with Fitzpatrick or not. Then what else can be said about Khalil Mack? The defensive pass-rusher who the Bears stole from the Oakland Raiders has proved he's worth every penny of his new contract. This will be the 58th time in history these teams go against each other.
The Bears are favored at -3, as they host the Bucs at Soldier Field on Sunday. Tampa Bay got the best of Chicago the last time these two teams faced off winning 29-7. The oddsmakers expect this to be a relatively close game but it's pure offensive firepower from the Buccaneers going against a rejuvenated Chicago defense, and people say defense wins championships.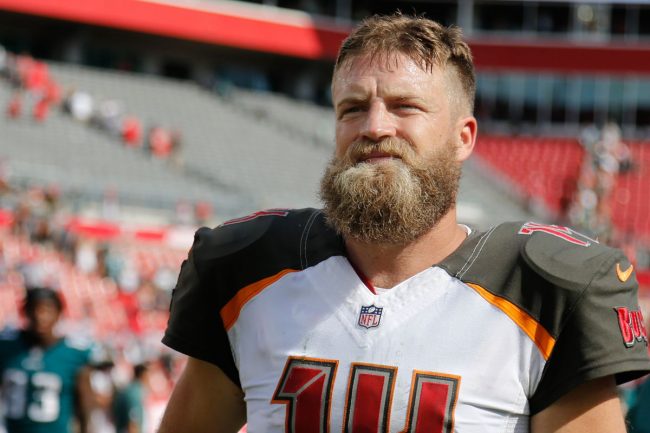 Buccaneers vs. Bears Odds
Spread: Chicago Bears -3
Total: 46.5
Buccaneers vs. Bears Head to Head
Chicago leads the series 38-20 despite getting blown out last year. Things are a going to be a bit different this time around after Chicago traded for Mack. Mike Evans shredded the Bears secondary in their last matchup with seven catches for 93 yards and a touchdown. Mike Glennon started for Chicago in this game, throwing for 301 yards to go along with a touchdown and two interceptions. Between the running back duo of Jordan Howard and Tarik Cohen in that game they combined for just 20 yards on 16 carries.
Buccaneers vs. Bears Stats
Ryan Fitzpatrick became the first player in league history to pass for at least 400 yards in his team's first three games. Fitzpatrick currently leads in passing yards this season with 1,230 and only trails Patrick Mahomes (13) in touchdown passes with eleven. Mike Evans sits in second place for league leaders in receiving yards with 367, only trailing Michael Thomas (398). Khalil Mack (4) is tied for the most sacks in the league this season with Myles Garrett and Cameron Jordan.
Buccaneers vs. Bears News
The Bears are coming off a close win after beating the Cardinals by a score of 16-14. The offense has gotten off to a slow start and struggled under Matt Nagy's new system. Mitch Trubisky has been inaccurate at times but with a defense like the Bears they'll never be out of a game. The Buccaneers lost their first game of the season to the Steelers on Monday Night by a score of 30-27. A quarterback as hot as Ryan Fitzpatrick going against a hot Bears defensive unit should make a great matchup come Sunday.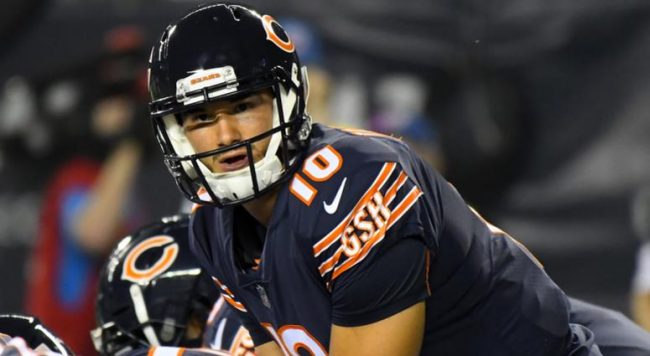 Buccaneers vs. Bears Predictions
We're taking the Bears this week 24-21. Despite Fitzpatrick passing for another 400 yards on Monday he did throw three first-half interceptions which could be a sign of him slowing down. The Buccaneers have a really tough time running the ball which is why they have relied on Fitzpatrick to throw the ball so much. On their home turf the Bears defensive is going to swarm Fitzpatrick and the only thing the Bears offense needs to do is put up just enough points against a susceptible Tampa Bay defense to hold onto a victory.