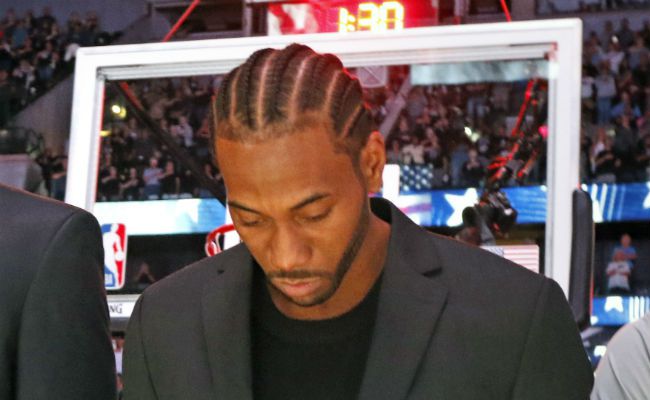 Yesterday, the 2018-19 NBA season officially got underway with all 30 teams having NBA media day. All of the players reported (except for Jimmy Butler), and we start to get a glimpse at players goals for the season, and for themselves. How well some teams get along, and… Kawhi Leonard's laugh?
Kawhi Has a Voice?
Yes, we finally got to hear from Kawhi Leonard for the first time really, since his injury with the Spurs last season. He was answering reporters' questions in a very Kawhi manner, and then let out about the most awkward laugh that anybody may have ever heard, it becoming a popular visual meme under a lot of tweets. It was good to see that he seems (somewhat) happy to be in Toronto, and ready to contribute for his team this season. It will be very fun to watch the Raptors, as they try to build off a 59-win season, having replaced DeMar DeRozan with Kawhi.
Los Angeles Ready to Rock and Roll
We heard from LeBron for the first time, as he answered a slew of questions from the media. He seems very excited to work with the Lakers, but stated that they are nowhere near the Warriors level. This was because they have been together for a few years, whereas the Lakers have a new team now, where they are starting from scratch. In his head, he probably feels otherwise, as he went to the Finals in his first year in Miami, as well as his first year back in Cleveland. This time, he would have to knock off the Warriors prior to the Finals, but nevertheless, this team should be fun to watch.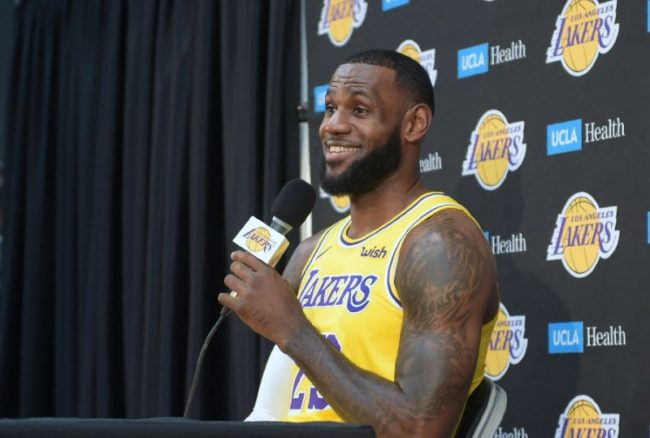 Da Bulls with Da Hometown Hero
In Chicago, Fred Hoiberg said that there will be on open competition for the starting center spot. Veteran Robin Lopez enters his third year with the team, and will be competing with 7th overall pick Wendell Carter Jr. Regardless of who wins the battle, Lopez will likely be dealt at some point this year to make way for Carter to be the starting big man in the middle. He's got a jump shot, which will help the team to spread the floor well, and a whole lot of upside. A fellow Duke Blue Devil, he should get along very well with hometown star Jabari Parker in Chitown
Drummond from Downtown
New Pistons head coach Dwane Casey talked about Andre Drummond about his ability to shoot the three ball this year. Having made 200 corner attempts per day all throughout the summer, he has certainly gotten plenty of reps. Casey was quoted as saying:
" Andre has the green light to shoot it from there. He has shown he can hit that shot"
It will be interesting to see how he actually releases the shots, given that we have hardly ever seen him take a regular two-handed jumper. He prefers the floater.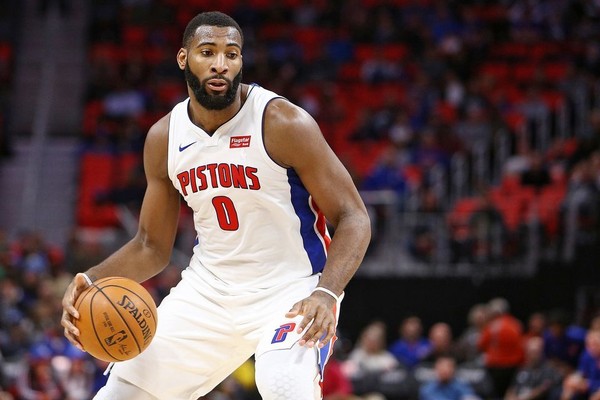 Meanwhile, in the Capitol
In DC, Wizards coach Scott Brooks said that he wants Otto Porter to shoot more this year, calling him the team's 'best shooter'. It does seem to be true, as his low scoring average (14.7 ppg), stems from a lack of attempts. Porter is going to try to play like Klay Thompson this year, he said, and just 'let it fly'. The man is making $25 million this year, so, he does need to score more than that. Something to keep an eye on.