AL East rivals, Boston Red Sox and New York Yankees will meet for one final regular-season series this weekend. The three-game set will be played at Fenway Park and will begin on Friday night. The Boston Red Sox have already locked up home-field advantage throughout the 2018 playoffs, and have very little to play for this weekend. The New York Yankees have also clinched a playoff berth, but still need one win in order to host the American League Wild Card game this weekend. J.A. Happ will make the start for the Yankees, and he will be opposed by Red Sox starter Brian Johnson.
The New York Yankees are a slight betting favorite in the series opener on Friday night. The money line for this game is Yankees -124. The over/under for total runs is set at 9.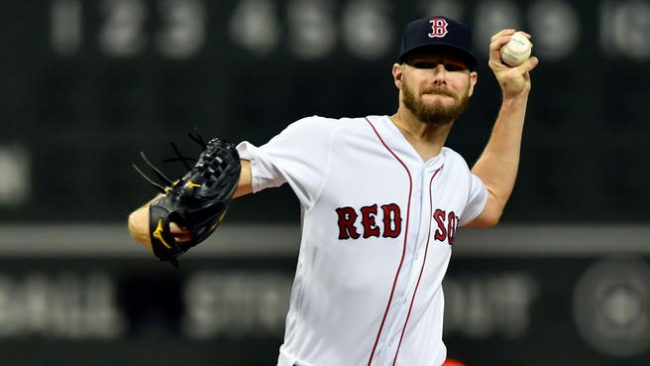 Red Sox vs. Yankees Odds
Spread: New York Yankees -124
Total: 9
Red Sox vs. Yankees Head to Head
The Boston Red Sox and New York Yankees have met 16 times already this season. The Boston Red Sox hold a slight edge over the Yankees, winning nine of those 16 games. The Red Sox have been dominant in their home park against the Yankees this season, winning six of the seven games at Fenway Park.
Red Sox vs. Yankees Stats
J.D. Martinez and Mookie Betts have put together monster offensive seasons for the Boston Red Sox. Betts comes into this series with a .346 batting average and also sports a healthy .437 on-base percentage. Martinez flirted with a triple crown for much of this season, but it appears that he will fall a little bit short. Martinez has hit 42 home runs and driven in 127 runs to lead the team.
Giancarlo Stanton hit two home runs in the Yankees win on Thursday afternoon to push his season total to 37. Stanton also leads the Bronx Bombers with 97 runs batted in this season. The Yankees have twelve different players who have belted double-digit home runs this season and have hit a whopping 256 home runs as a team.
Red Sox vs. Yankees News
Red Sox ace Chris Sale is still trying to return to form and had one final tune-up on Wednesday afternoon. Sale was solid on the mound, but his fastball velocity was a cause of concern for the team. Sale averaged just 90.1 miles per hour on his four-seam fastball, the slowest average velocity of his career. Sale will be the Red Sox game 1 starter in the ALDS.
The New York Yankees are expected to get shortstop DiDi Gregorius and Aaron Hicks back into the lineup this weekend. The team announced that Hicks will start against the Red Sox on Friday, and Gregorius could see some playing time in that game.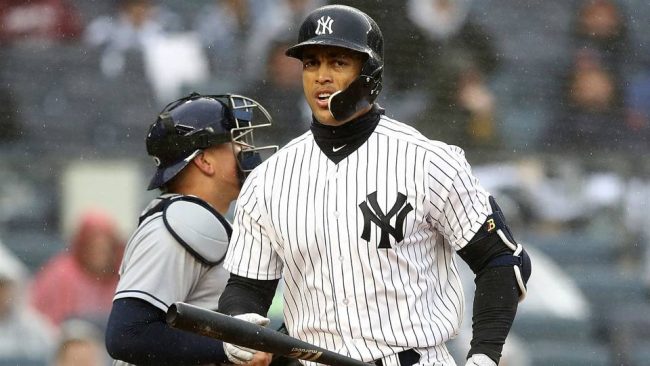 Red Sox vs. Yankees Predictions
The Red Sox and the Yankees could meet in the ALDS next weekend, but this series will not be a preview of that series. The Yankees need just one win this weekend to clinch the top Wild Card spot, while the Red Sox have nothing to play for. Look for the Yankees to wrap up their playoff position in this game by beating the Red Sox. Bet the Yankees -124 in this game.