There is no doubt in anybody's mind that the LA Rams are the top team in the NFL thus far, undefeated and putting up INSANE offensive numbers. They are extremely well-coached and have great discipline. We have not seen any flaws with the NFC favorites in the first quarter of the season.
The Seahawks, on the other hand, have bounced back from a 0-2 start with consecutive wins, and are looking to get on a roll. With all of the faithful 12's behind them, they have a chance to cut the Rams lead in the division down to a single game.
The favorite is the Rams – listed at -355, a solid bet to take. The underdog money line for the Seahawks is listed at +295, a bet you should only take if you believe LA will break down a bit in this game.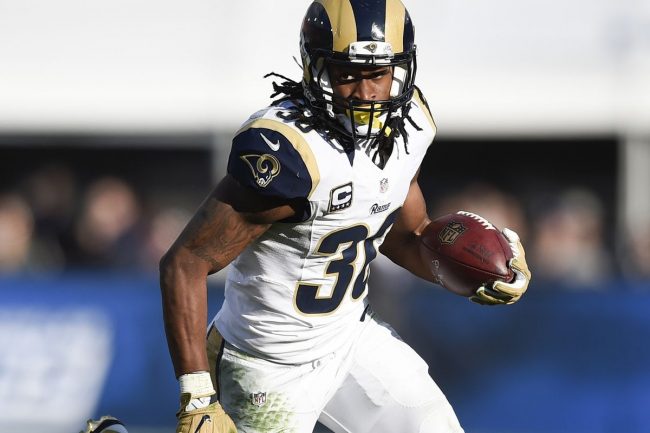 Rams vs. Seahawks Odds
Spread: LA -7
Total: 50
Rams vs. Seahawks stats
Jared Goff has been off to a wildly impressive start this year, averaging 350 passing yards per game through four weeks, with three receivers (Kupp, Woods, Cooks) all over 320+ yards receiving. He has thrown 11 TD's to just two INT's, and the team has also had a great running game with Todd Gurley, who has 338 yards and four TD's. He only has one run of 20+ yards, but that will get better. They have eight sacks and four interceptions as a defense.
Russell Wilson has been decent this year, but nothing special. He is averaging 222 passing yards per game, and has seven TD's and three INT's. He is averaging only 10.5 rushing yards per game, while leading rusher Chris Carson missed last week with an injury. Mike Davis had a 100-yard day against the Cardinals. Tyler Lockett hasn't gotten much from other receivers, but they have been OK. Nine sacks in four games for them.
Rams vs. Seahawks news
The only headlines we'll find this week in regard to the Rams will be if they have what it takes to stay undefeated this weekend. With all of the talent they possess on both sides of the ball, they are hard to take down.
The loss of Earl Thomas for the year, and why he held out for his money, will be making headlines all week. Also, how he flipped off his own bench while he was being carted off. The team's leading tackler, he is going to be sorely missed.
Rams vs. Seahawks predictions
Home field will not be enough to help the Seahawks to earn this win.  I would take LA -7, because Jared Goff is not going to be slowed down. 300 yards and three more TD's from him will help to lead the impressive Rams offense.
Russell Wilson cannot outduel Goff, and they don't have the defense they used to. Rams win.