Take a look at one of the best rivalries in the National Hockey League Part 1:
Blues, Blackhawks add another thrilling chapter to rivalry
When you think of hockey's greatest rivalries, several immediately come to mind. You might think of classic, "Original 6" rivalries like Montreal and Toronto. Maybe it's a pairing like Washington and Pittsburgh centered around two of the game's biggest stars. Perhaps you believe the fieriest contests happen out West featuring teams like Los Angeles and San Jose.
Regardless of what you may define as the "best", it is impossible to ignore the rivalry that, since 1970, has been between two annual playoff teams who share a division and a state border. A rivalry that historically is known for the absurd amount of penalty minutes and fighting. It's the St. Louis Blues and Chicago Blackhawks, and Saturday night added another great game to their long, storied history.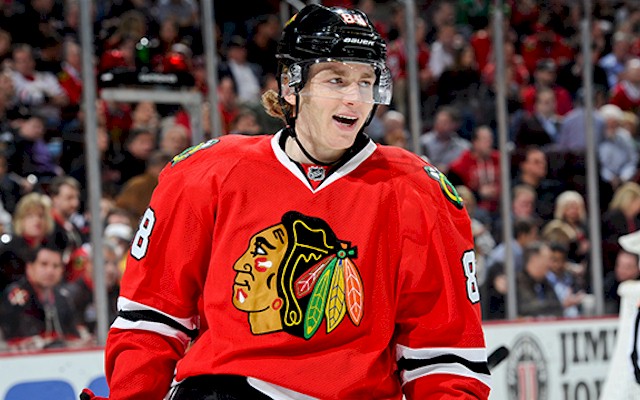 Toews records hat trick
There is maybe no one in the league with more big game experience than Blackhawks center Jonathan Toews. So naturally, the captain rose to the occasion, scoring three goals, including the game-winner on a breakaway in overtime, to lead the Hawks to a 5-4 win over St. Louis. Toews is off to a scorching start, with four goals and as assist in just two games.
Toews' long-time partner in crime, Patrick Kane, chipped in a goal as well to help Chicago start 2-0-0 on the young season. Kane won the game on Thursday with an overtime goal against Ottawa. The longtime Hawk Marcus Kruger tapped a goal in as well.
The Blackhawks are now a remarkable 44-0-0 when both Toews and Kane score in the same game, which includes the first two games of this season.
Offense, offense, offense
If you were hoping for elite goaltending, this was not the game for you. This was a back and forth game with several lead changes and goals galore. While Toews led the charge for Chicago, Vladimir Tarasenko scored twice for the Blues.
Colton Parayko and Tarasenko scored the first two goals of the game late in the 1st period before the Hawks answered with three straight. Then in the 3rd period, St. Louis tied the game and took the lead in just 22 seconds thanks to Tarasenko's second goal and Chis Butler's first of the season.  Just under three minutes later, Toews tied the game before completing the hat trick and scoring the game-winner in overtime.
Blackhawks goaltender Cam Ward stopped 26 of 30 shots and earned his second win of the year. Blues goalie Jake Allen, who also faced exactly 30 shots, let in five. Allen and the Blues are still looking for their first win.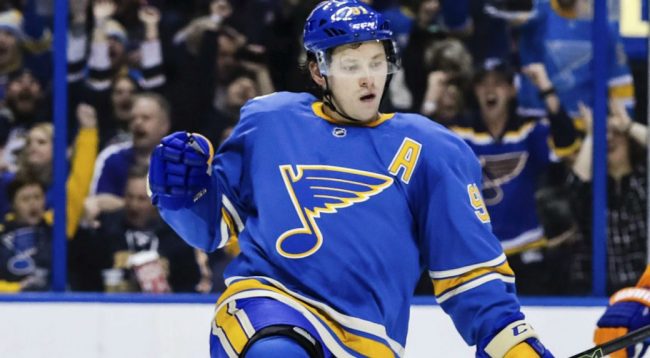 Round Two
After an overtime thriller that featured nine goals, exactly 30 shots on each side, and a combined 20 penalty minutes, it's only natural to wonder; When's the next one?
Fortunately, you won't have to wait very long to see these two teams face off again. The Blues and Hawks have a rematch next Saturday (10/13) in Chicago. The Central Division foes will also play again later in October and once more in November. After that, you'll have to wait until April for the fifth and final matchup.