Fresh off a beating at the hands of the Chiefs, the Jaguars will be looking to bounce back quickly. QB Blake Bortles, who has been playing relatively well, fell back to his old ways, throwing interception after interception at the Chiefs. One of their TD celebrations mocked how many of his passes were being tipped. Yikes.
The Cowboys, on the other hand, had their mini two-game win streak snapped in prime-time by the Texans. They still lack legitimate threats in the receiving game, which is why their yardage totals continue to be low. They need to sort this out.
The Jaguars are three-point favorites, and their moneyline is at -150. The Cowboys are three-point underdogs and their moneyline is at +130.
Jaguars at Cowboys Odds
Spread: JAX -3
O/U: 40.5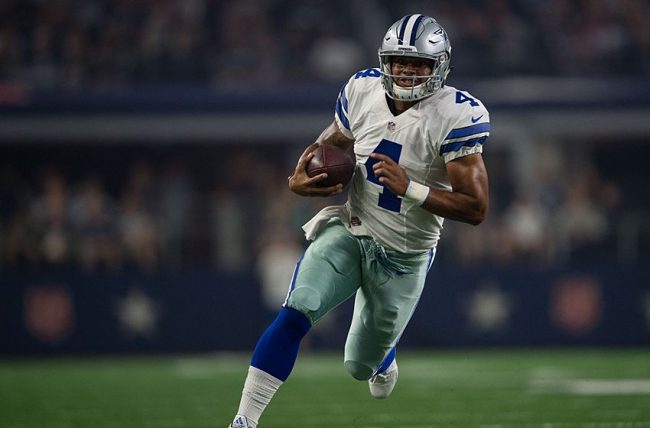 Jaguars at Cowboys Stats
Jaguars: Though he has 1,525 yards and 8 TD's through five weeks, Blake Bortles has also thrown 7 INT's, which is very troubling. He cannot take care of the ball. The run-game has struggled without Leonard Fournette, but Bortles himself has been running it well. It's been a strong start to the season for both Dede Westbrook and Keelan Cole, each near 300 yards receiving and a TD. For all the smack he talks, Jalen Ramsey has 0 INT's and only 17 tackles in 5 weeks.
Cowboys: Dak has just 5 TD passes in 5 games, and is averaging less than 200 pass yards per game. Ezekiel Elliott is averaging 96 yards per game on the ground and 31 more through the air. They do not have a receiver with 200 yards to this point in the season, and it has been the defense keeping them afloat.
Jaguars at Cowboys News
Blake Bortles will be in the news for his interception problems. Yes, he continued to lead his team down the field, but he would turn the ball over again and again. Leonard Fournette will miss yet another game next week, so we'll be hearing a lot about TJ Yeldon. Also, Jalen Ramsey will likely be talking up the matchup and the poor Cowboys WR corp.
The Cowboys are only getting production out of Zeke, while all the WR's have been awful. They must really be regretting the decision to cut Dez loose. Witten's retirement has not helped anything either. They've got 15 sacks in five games, so they will be looking to put a lot of pressure on Bortles like we have seen them to do to the other QB's they have faced.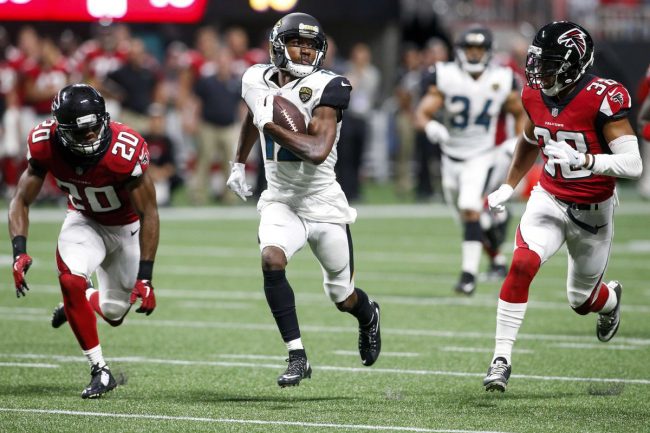 Jaguars at Cowboys Predictions
After the tough game against KC, Bortles and co. will be bouncing back and getting into the win column again in this one. Bortles will go for 250 yards and two TD's.
Dak's struggles will continue, as he throws just one TD pass, and two more INT's, watching his team fall to 2-4 on the year.