If you like popcorn, get it ready. The TWolves announced that Jimmy Butler will likely be playing for them in Wednesday's home opener against the San Antonio Spurs. After coach/president Tom Thibodeau angered the wrong Miami executive with choice words and poor decisions, there is no Butler trade imminent. So, expect a lot more of his teammate-bashing and practice mumbo-jumbo.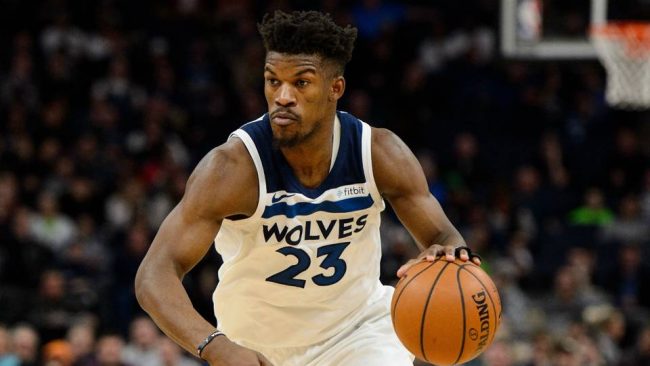 We know that Butler wants nothing more than to win, and it is clear he did not view Minnesota as his place. Whether it's because he can't get a super-max contract or not, his intentions were made clear, and he gave a list of teams. Unlike Kyrie Irving, who got his wish last August, Jimmy's has gone unresolved, so his "friends" Karl-Anthony Towns and Andrew Wiggins, both of whom are about to have their max 5-year extensions kick in, will be playing alongside him.
If we've learned anything from Butler over the last few years, it's that he calls players out publicly if he has something to say and there are hardly any players you would want on your team more than him. He is a defensive menace, covering the floor well and diving for loose balls constantly. Something he doesn't seem to appreciate is that Tom Thibodeau tries to squeeze every last drop out of him, playing him north of 37 minutes per game last season. Even the top players in the game need rest from time to time!
While reporter Sam Amico has reported that the team would prefer to deal him before the season opener, we should not expect that to happen. The drama is going to continue, and it will be very interesting to watch the body language of the players on the floor with him. The only player to publicly come to his defense has been Jeff Teague, who says their relationship is beyond basketball. We're going to have to see if what Butler said about his guys being a bit soft and not playing hard is going to actually make them better, or if it will just worsen things.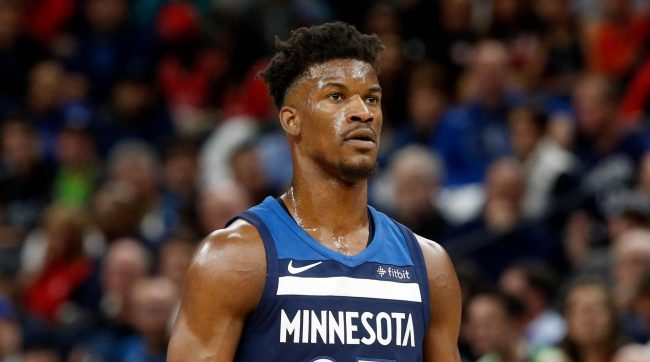 Karl-Anthony Towns is undoubtedly one of the most talented scorers in the NBA, and a first-round fantasy pick by just about everybody. He is a likable guy, a 7-footer with a soft touch from the outside. But to hear if from Butler that he is soft, and at times lazy on defense, is shocking. Clearly though, it must be an effort thing. He's got to show that Butler is wrong and change the narrative. Should Butler eventually be traded, ALL EYES are going to shift to Towns.
Andrew Wiggins' 5-year $150 million extension kicks in this year, and from a lot of comments made by Wolves twitter, this contract will prove to be more of an albatross of a contract than anything else. He has a lot of work to do on his game to prove himself worthy.
The Jimmy show continues, as we eaglerly await episode one on Wednesday!