Trying to bounce back from a disappointing finish to their last season, OKC will be tested immediately against the defending champs. They will have to do this without star PG Russell Westbrook, who missed only five games over the past three seasons. Dennis Schroder gets the start in his team debut.
For the Warriors, not much has changed. A few moves were made at the center position, but they are without offseason prize DeMarcus Cousins as he rehabs from his torn Achilles. We get to see the Splash Brothers try to get going and bury three after three.
The Thunder find themselves as 12.5-point underdogs on the road without their superstar. They have a +750 moneyline.
The defending champs are 12.5-point favorites and have a -1050 moneyline.
Thunder at Warriors Odds
Spread: GSW -12.5
O/U: 222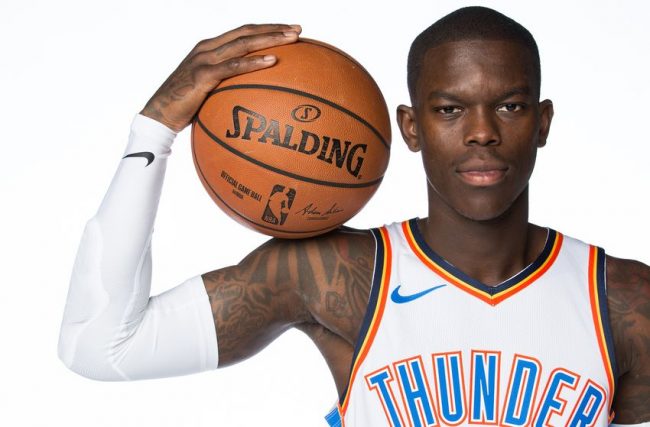 Thunder at Warriors Stats
With no real stats to report on as this is the opening night of the season, let's talk about last year. Russ averaged a triple-double for the second year in a row, with a final line of 25-10-10 per game. Paul George shot 43% from the floor and averaged 21.9 points per game on 17 shots per game, a number we expect to rise without Melo around. Jerami Grant led all reserves with 8.4 points per game, as OKC's bench failed to do much damage. That has to change.
Kevin Durant and Steph Curry, both out of the lineup for various games with injuries, averaged exactly 26.4 points per game, with both guys shooting right around 50%. Klay averaged 20, and Draymond 11. They had a very inconsistent bench, but it should be better this year, as Jordan Bell should see an uptick in minutes. Nick Young, who led all full-time reserves (Quinn Cook only played 33 games and started 18 of them), with 7.3 ppg, is not on the roster anymore.
Thunder at Warriors News
OKC finds themselves in the news for not having Russ in the season opener. He controls so much of their offense, so with him AND Carmelo not in the lineup, Paul George is going to have a lot of opportunities. Watch for some potential Steven Adams three-pointers. He has steadily been working on that part of his game.
The Warriors are always making headlines, but are pretty quiet ahead of this matchup. Many rumors have circulated that KD could leave after the season to pursue other opportunities, so it could be his last season with the Dubs. The only player they added who will be active on opening night is Jonas Jerebko, a stretch-four who can bury the deep jumper.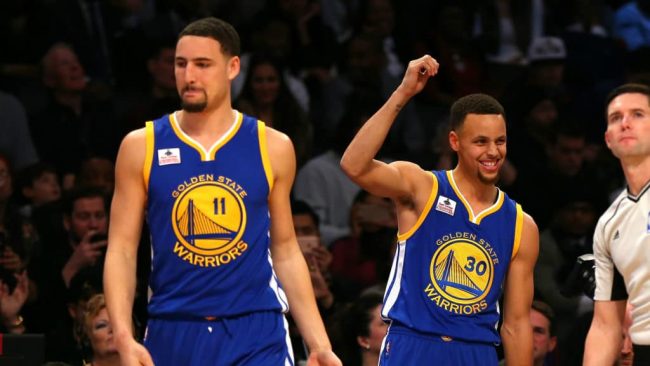 Thunder at Warriors Predictions
All NBA fans will be watching the game on opening night, permitted they don't have to get up early for school tomorrow. Russ not being in the lineup really diminishes the chances of the Thunder having a legitimate shot, though.
Curry and Durant will combine for 60 as the Dubs cover the spread.
Score:
WARRIORS: 126
THUNDER: 107