The New York Giants are traveling to Atlanta on Monday night to take on the Falcons in a Week 7 NFC showdown. It's been a struggle so far for both teams as the Giants currently sit in last place in the NFC East with a 1-5 record, and the Falcons see themselves at a 2-4 record putting them last in the NFC South. Despite the poor records, this is set to be a high scoring affair between two of the most offensively powered teams in the entire league. Kickoff is set for 7:15 PM Monday night at Mercedes-Benz Stadium.
Giants vs. Falcons Odds
Coming off a 34-29 victory against the Buccaneers, Atlanta is favored over the Giants -5.5. The total for this game is listed at 55.0. The Giants are losers of three straight games, their most recent coming against the Eagles, 34-13. Weather shouldn't play a part in this matchup as both teams will be playing indoors.
Spread: Falcons -5.5
Total: 55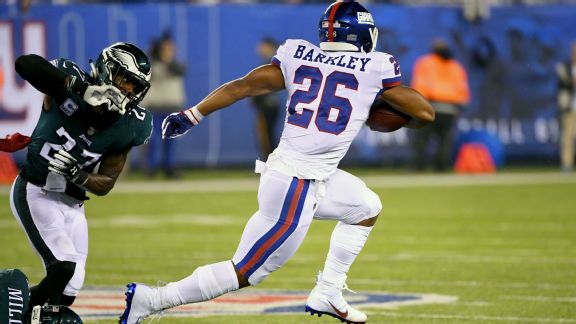 Giants vs. Falcons Head to Head
This series is currently tied at 12-12 all-time, as the Giants have won three of the last five matchups. Atlanta took the most recent matchup back in 2015 by a score of 24-20. It was a showdown between two of the league's best receivers as Julio Jones went off in that matchup for 13 receptions and 135 yards. On the other side, Odell Beckham Jr. reeled in 7 receptions for 146 yards and a touchdown. That was Dan Quinn's first season coaching the Falcons as he currently holds a 29-19 coaching record.
Giants vs. Falcons Stats
Matt Ryan is off to a very hot start this season completing 70% of his passes for 1,955 passing yards with a 14:2 TD to INT ratio. With Devonta Freeman now on injured reserve, the team will lean heavily on Tevin Coleman and rookie Ito Smith, who has scored a rushing touchdown in three straight games. The odd thing about Julio Jones's 707 receiving yards this season is that he has no touchdowns to go with them. Ryan is simply using Jones the entire way down the field and then tossing touchdowns elsewhere. Despite having no touchdowns on the season, Jones currently sits at second place in receiving yards this season, only trailing Adam Thielen (712).
Saquon Barkley has been everything the Giants could've hoped for at the running back position.  Unfortunately, this team needs help at the offensive line and Manning has been very mediocre this season with 1,662 passing yards and a 6:4 TD to INT ratio. Barkley is coming off a very strong game against the Eagles, rushing the ball 13 times for 130 rushing yards and a touchdown. It doesn't end there, Barkley also contributed 9 catches for 99 yards against the Eagles and could see the same type of success against an injury-riddled Falcons defense. Despite the struggles on offense, Odell Beckham Jr. is off to a strong start with 45 receptions, 506 receiving yards and a touchdown this season.
Giants vs. Falcons News
Giants owner John Mara thinks Odell Beckham "needs to do a little more playing and a little less talking." "I wish he would create the headlines by his play on the field as opposed to what he says and what he does off the field," Mara added. Beckham has expressed his concerns with the Giants early-season struggles.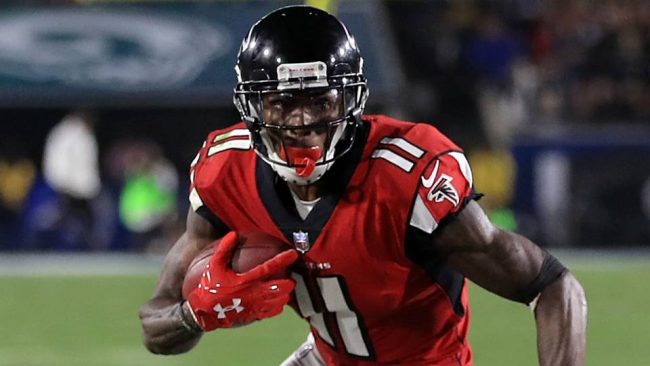 Giants vs. Falcons Predictions
We're taking the Falcons in this game 32-21.