The Patriots will take on the Bears on a short week at home. The Bears will look to rebound after a gut-wrenching loss to the Dolphins in Miami last week after forcing overtime after trailing much of the game. The Patriots have once again cemented themselves as one of the elite this season by handing the Chiefs their first loss. The Bears will look for a marquis statement if they can defeat Tom Brady and company.
Patriots vs. Bears Odds
With betting odds at a mere 3.5 points and New England the road favorite, this is close to a toss-up game in the eyes of Vegas. That said, even a casual fan should know that Tom Brady and Bill Belichick are a tough bunch to bet against. The total for this game is listed at 49.5.
Spread: Patriots -3.5
Total: 49.5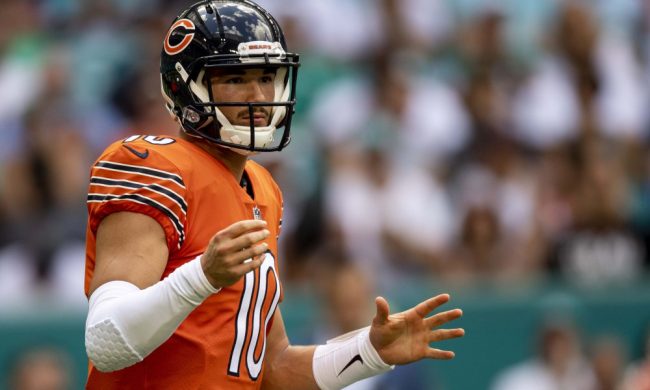 Patriots vs. Bears Head to Head
New England has won each of the previous three head to head matchups by a combined 110 to 52. The Bears have not been very good as of late with their last playoff appearance back in 2010, while the Patriots appeared in last year's Super Bowl.
Patriots vs. Bears Stats
The Bears are in the top ten in defensive yards allowed and in rushing yards gained per game, while the Patriots hover around average in all categories. The Pats are 14th in overall offensive production while the Bears come in at 19th. Other than those minor differences, these two teams are quite similar on paper. The big difference is who is under center. Mitch Trubisky and Tom Brady are at very different ends of their careers, style, release time, completion rate, etc.
Patriots vs. Bears News
The Bears have been off to a relatively hot start, at least much hotter than most expected. Much of hat has to do with outstanding defensive force, Khalil Mack. Apparently, he's been playing injured. An update places Mack as questionable for the matchup. His ankle is the piece in question so look for plenty of chop blocks and forced change of directions from the Patriots to negate the worldly talent.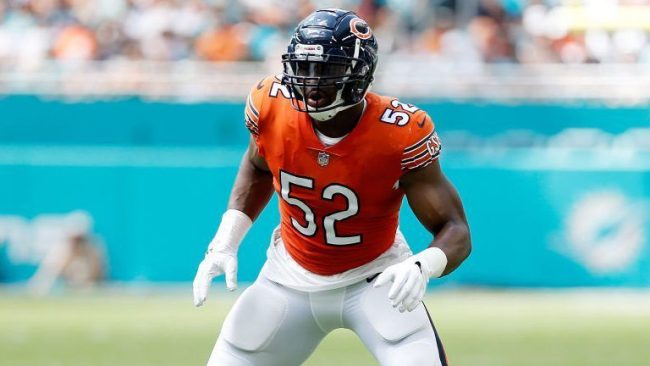 Patriots vs. Bears Predictions
I expect the Patriots to outscore the Bears in this one. The athletes on defense are similar in skills, athleticism, and talent, but the coaching is just not on the same level. Points for the quarterback, head coach, and scheme all go to New England. I'll take the Patriots to cover.