The Toronto Raptors will host the Boston Celtics in a huge Eastern Conference NBA battle on Friday night. Both the Raptors and Celtics won their season openers in convincing fashion. The Raptors and Celtics will likely be in a season-long battle for the top spot in the Eastern Conference, and this could be a playoff preview. Both rosters look different from a season ago, but both teams are much improved entering the 2018-19 season.
Raptors vs. Celtics Odds
The Toronto Raptors are slight favorites in this battle. The Boston Celtics are 3.0 point underdogs against the Raptors. The over/under for total points scored is set at 207 for this matchup.
Spread: Toronto Raptors -3.0
Total: 207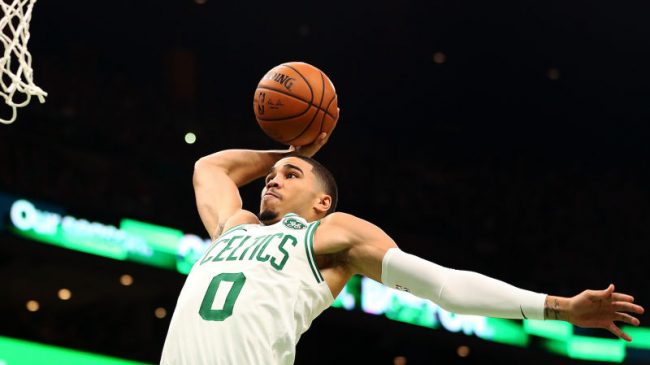 Raptors vs. Celtics Head to Head
This will be the first of four matchups between these two heavyweight teams this season. The two teams split their four games between each other last season, with each team winning a game at home and on the road. The Boston Celtics lead the all-time series 52-37 over the Toronto Raptors.
Raptors vs. Celtics Stats
The Toronto Raptors put up a whopping 116 points in their season-opening win over the Cleveland Cavaliers. Point guard Kyle Lowry poured in 27 points to lead the team in scoring, while Kawhi Leonard chipped in 24 points. The former Spurs All-Star also grabbed a team-high twelve rebounds in his first game with the Raptors.
Celtics forward Jayson Tatum led the team with 23 points in the season-opening win over the Philadelphia 76ers. All-Stars Gordon Hayward and Kyrie Irving combined for just 17 points and nine rebounds in their first game since returning from injury. Boston was one of the best defensive teams in the NFL last season, and they gave up just 87 points in the season opener.
Raptors vs. Celtics News
The Toronto Raptors were able to earn the victory in the NBA coaching debut of Nick Nurse. Nurse was brought in to lead the Raptors after they parted ways with Dwane Casey. The Raptors were able to get a bit of revenge on the Cavaliers in this game after Cleveland eliminated them from the playoffs a season ago.
Gordon Hayward was able to play in his first complete game with the Boston Celtics since being acquired from the Utah Jazz. Hayward suffered a gruesome ankle/leg injury in the season opener last year but is 100 percent healthy entering the 2018-19 season.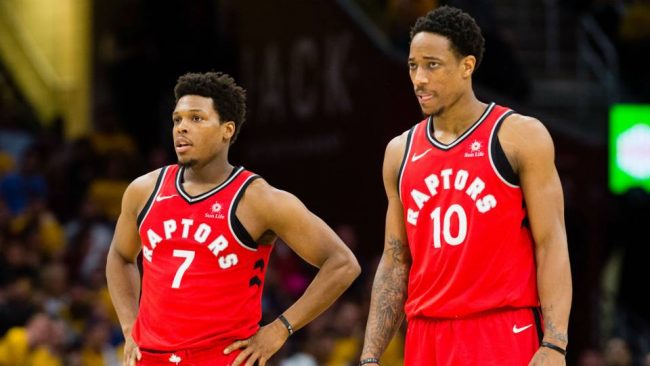 Raptors vs. Celtics Predictions
The Toronto Raptors and Boston Celtics will look to prove that they are the top team in the Eastern Conference in this game. The Celtics have one of the deepest rosters in the NBA, but the Raptors are never easy to deal with in Toronto. Kawhi Leonard will make the Raptors a much better team this season, but the Celtics are still the class of the Eastern Conference. Bet the Boston Celtics +3.0 over the Raptors in this game.