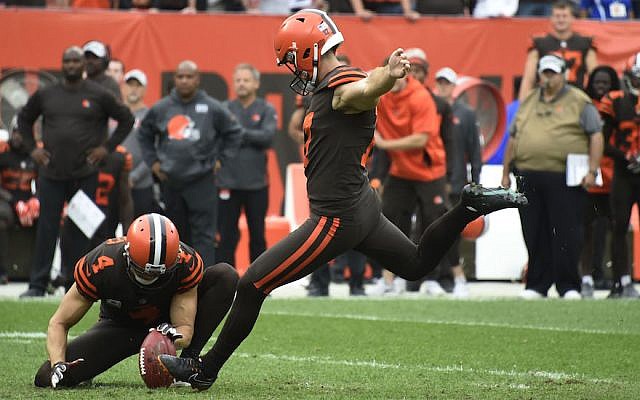 In a surprising- but not shocking- turn of events, the Cleveland Browns traded running back Carlos Hyde to the Jacksonville Jaguars for a fifth-round pick. For one side, this move is about allowing a promising rookie to see the field. And for the other, it is a position of serious need.
Browns Moving On
For the Browns, the trading of Carlos Hyde is a sign from management that it is Nick Chubb time. Chubb's performance says it all, with 3 carries for 105 yards and 2 TD's in a high-scoring affair against the Raiders on September 30. In total, he has carried the ball 16 times for 173 yards. The former Georgia Bulldog is now going to get his opportunity to be the feature back, with long-term signee Duke Johnson Jr. playing behind him. We'll see if this move can further rejuvenate the run-game.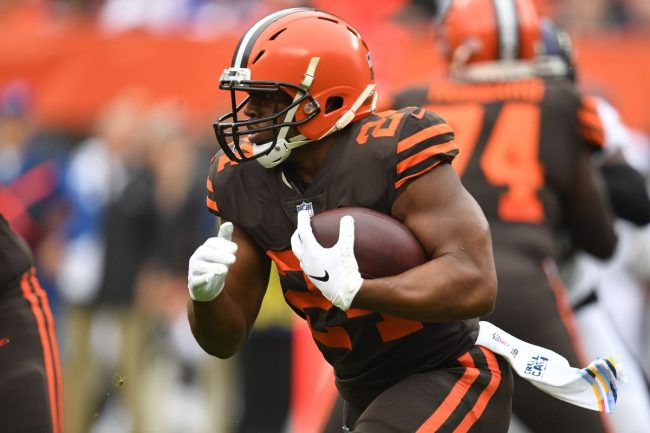 Carlos Hyde was not by any means inefficient for Cleveland, but it must have been time to move on. Hyde got in on the TD fun in the opening week against Pittsburgh and carried the ball 114 times in six games. He had 382 yards and five touchdowns and was a real force. He was averaging only 3.4 yards per carry, but he was a real power rusher. He played a final game where he was terrific, and as soon as it was over, he became a proud father, rushing to the hospital as soon as it the score was final. Browns fans will remember his efforts, but Cleveland's run game should still be just fine.
Why Grab Hyde?
Jacksonville acquired Hyde because their running game is in shambles so far this year. Leonard Fournette, a 1000-yard rusher as a rookie has not been able to stay healthy, so TJ Yeldon has had to take over. He has 67 rushes for 299 yards and a TD, but he isn't what they are looking for as the primary back. Jamaal Charles had five rushes for five yards in his team debut, but neither he nor Corey Grant- who has 13 carries for 40 yards- are the answer. The bottom line is, if you can get a player like Hyde and then pair him with Fournette to form a dynamic duo when he comes back, you do it.
It will be very intriguing to see what Chubb can do with a bigger workload. He has played such a limited number of snaps; we have not gotten enough of him. It was a good problem for the team to have, but now it is fixed. Duke Johnson Jr. is going to have more of a chance to play with Hyde gone, and that is something they need. He is a terrific receiving back who seems to hardly be playing more than 20% of the team's offensive snaps so far.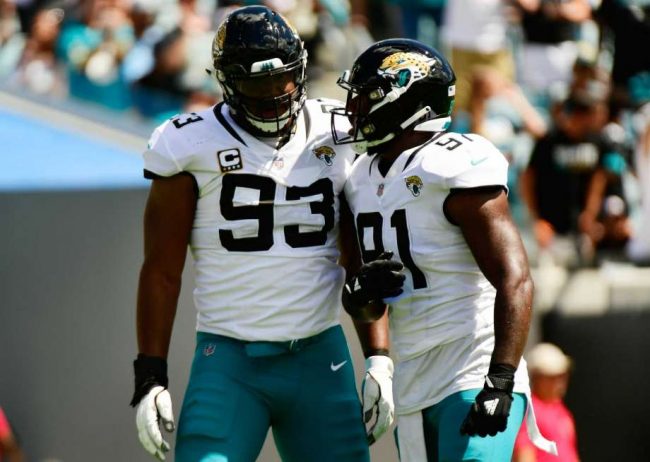 Back to the Ground
The Jaguars are going to be pounding the rock this week against the Texans in a battle for first place, as they try to erase the negativity that surrounds them after the 40-7 loss to the Cowboys.