It was a wild and crazy night in the NBA on Saturday, from game winners, to fights, to half-court shots with the shot-clock running down. We truly saw it all, and was a great way to spend a Saturday night- that is, if you weren't watching the Dodgers take the Brewers out 5-1 on the road in game seven to repeat as NL champs. Anyway, read below and we'll give you some of what happened.
Simmons Injured Early
We start in Philly, where the Sixers only had eight minutes of Ben Simmons due to back tightness. So, they were down their best playmaker basically from the start. Skipping ahead to the end of the game, Philly blew an 11-point lead that they held with five minutes left. Terrence Ross gave Orlando the lead with a half-court shot with about 1:30 to go. They held that lead until there were 18 seconds left. Embiid set a screen and handed the ball off behind him to JJ Redick who splashed his eighth long ball of the night to put them up by two. Orlando had yet another chance to win, but Terrence Ross' airball sealed the game. What a finish. Talk about a night for Redick.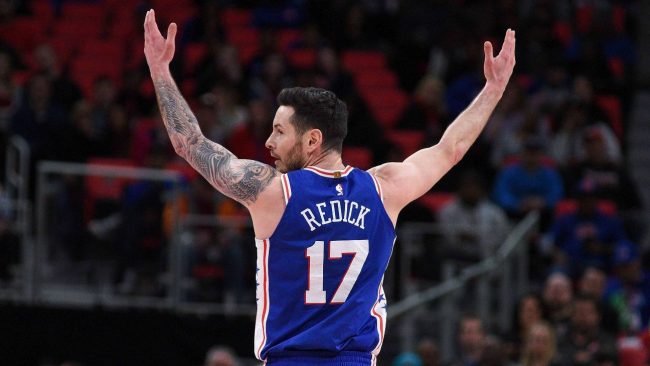 Knox Also Injured
In New York, the Celtics and Knicks had quite the epic duel. Despite losing Kevin Knox to an ankle injury early, the Knicks never gave in. Kanter had 17 pts and 15 rbs and Noah Vonleh had 13 rebounds off the bench. Tim Hardaway was hitting threes all night, and Damyean Dotson showed some flashes. It would come down to the waning moments, and with Boston up just one, Tatum went one-on-one with Hardaway and hit a Kobe-esque fadeaway with a hand right in his face. Trey Burke got fouled on a three on the other end but would miss the first attempt. It threw everything else off, and the Celtics won. The crowd was electric.
Wade Still Has It
In his final year in the NBA, D-Wade still has the clutch gene. Miami has gone to the wire in all three games this year, despite major injuries, including last night against the Hornets. Down 2 with 18 seconds left, Wade missed a three, but got his own rebound and laid it in. Tie game. Kemba Walker ran the clock down and drove then got fouled on a lay-up with 0.5 left. He made the first FT before missing the second on purpose, giving the Hornets the win. Kemba has been one of the most impressive players in the league this year.
Minnesota Needs Butler
And in Dallas, on a night where Jimmy Butler was resting, the Mavs/Wolves combined for 276 points in regulation. 11 players were in double figures. Back and forth they went, with Towns and Doncic exchanging crazy baskets. Derrick Rose looked like his MVP self, while Wes Matthews could NOT miss from deep in the fourth. With the game tied and six seconds left, Dennis Smith Jr. knocked down a step back jumper and got fouled by D-Rose. He made the foul shot and put them up by three. Dallas opted to foul because the Wolves were out of timeouts. They ended up with the win.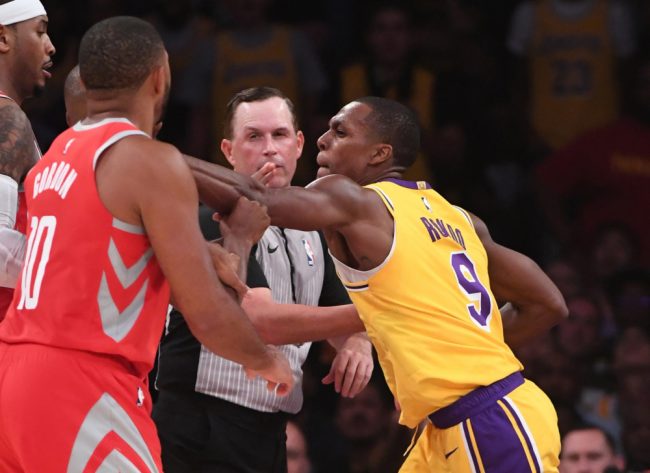 Wild Night in LA
There was a huge fight between the Rockets and Lakers last night with about four minutes left between Chris Paul and Rajon Rondo, who threw hard punches in the brawl. Paul said Rondo spit on him, which Rondo has denied. Either way, the scene was a bad look for the NBA. It happened sometime around 12:40 AM eastern time.