With Ryan Tannehill out with injury, the Dolphins turn to Brock Osweiler to lead the offense, something most fans wouldn't be too happy about, but so far, it has worked out wonderfully. The month of "Brocktober" continues against the Houston Texans on a short week. The Fins looked good against their last foe, but couldn't pull it out against the Lions, losing 32 – 21. The Texans looked quite dominant against the Jaguars in what most thought would be a close game. The Texans took offense to that and squashed their division rivals 20 – 7.
Dolphins vs. Texans Odds
Spread: Houston Texans -7
Total: 45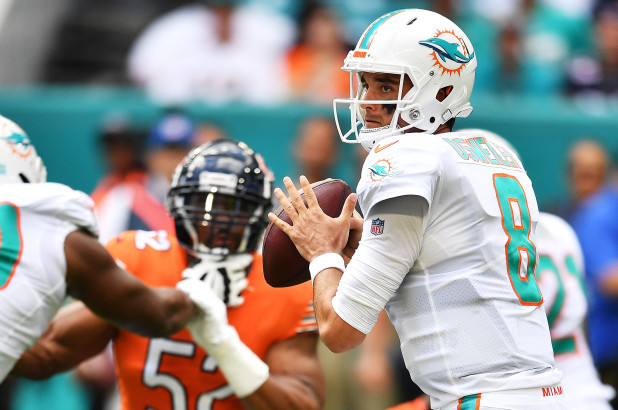 Dolphins vs. Texans Head to Head
The Dolphins won their last matchup, but historically the Texans have dominated. It's remarkable to see that the last time these two teams met was in 2015. The Dolphins won 44 – 26. Before that, the Texans beat them in 2013 and 2012 by scores of 24 – 17 and 30 -10.
Dolphins vs. Texans Stats
Deshaun Watson and Deandre Hopkins have continued to prove they are one of the best tandems in offensive production. They sure make a game worth watching. The two stars lead their offense in yardage, but the true feat of the Houston Texans is how they manage to be in the top half of the league in every major category. Rushing, passing, total offense, total defense- the lowest ranking they have is their 15th place ranking in total rushing yards.
The Dolphins, however, cannot say the same. Coincidentally, rushing yardage is their staple, pulling in at 17th overall. All other categories find the Dolphins in the bottom seven in the league. With that being said, though, the Dolphins still have a 4-3 record, no different than the Texans.
Dolphins vs. Texans News
As stated earlier, Brock Osweiler will continue to lead the offense for the Dolphins. The Texans played their last game without standout slot receiver Keke Coutee and could continue to miss him, especially on such a short week.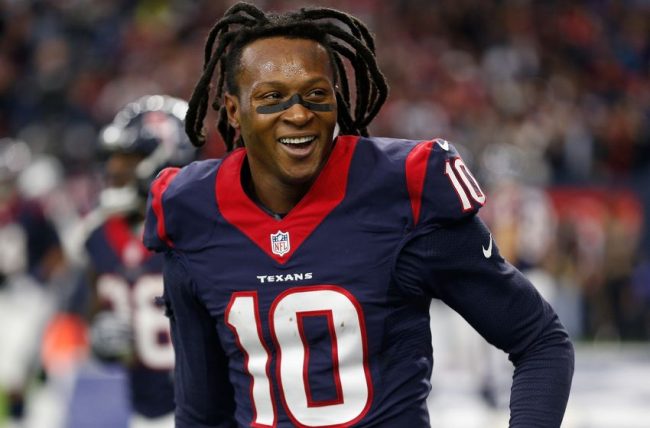 Dolphins vs. Texans Predictions
I'll take the Texans, primarily because of Watson and Hopkins. Those two are standout talents and will show up to play despite the short week. I also like the Texans to pressure Brock Osweiler early and often, resulting in plenty of missed opportunities in the passing game for the Dolphins. Heavy doses of Alfred Blue and Lamar Miller will keep the defensive pressure of the Dolphins down. That is not an easy task as the Dolphins defense has their fair share of standouts too including Cameron Wake on the edge, Minkah Fitzpatrick on the backend and Kiko Alonso in the middle. Even still, I expect the Texans to beat the Dolphins somewhere around a score of 27- 13. Take Houston to cover.