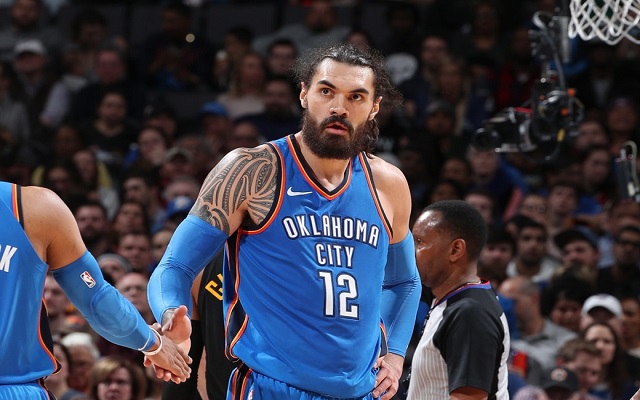 Boston has managed to find minutes for all of the guys who lost their starting roles from late last season. Gordon Hayward has looked decent in his return, while Kyrie Irving is slowly starting to round into form. They are at 2-2 and are looking to get back over .500.
For OKC, this is their second game since Russ came back, and they are looking for their first win. They have not gotten any production from the shooting guard spot, and that has to change. The PF position has also been very weak and is an area they need to improve in.
The moneyline for the Celtics is at -104, while it is at -116 for the Thunder.
Celtics at Thunder Odds
Spread: OKC -1.5
Total: 212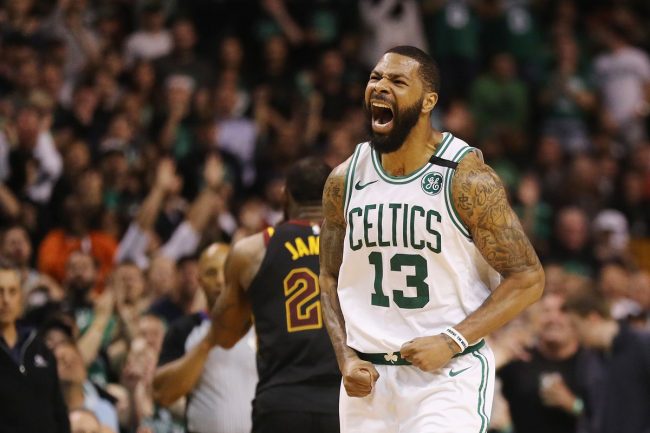 Celtics at Thunder Stats
Jayson Tatum is leading the team in scoring (17.5) and rebounding (10.5) and has looked efficient. Marcus Morris has been efficient for the C's coming off the bench with 11.8 points per game. Aron Baynes has extended his range a bit further by continuing to knock down the three ball. They have overall done a great job of spreading out minutes, with so many deserving guys on the roster.
Russ posted a 32-12-9 line in his debut and is looking to build off of that against Boston this game. Steven Adams, who has improved his stats every year of his career, is averaging 15 points and 14 rebounds per game and has looked very dynamic. Dennis Schroder, who is averaging 14 points per game, will have to start to adjust to his bench role. PG is averaging 25 points per game but is only shooting 38% from the floor.
Celtics at Thunder News
Boston is in the headlines for Gordon Hayward and his continued improvement as he has returned. They are spreading things out very well and will be looking to continue with that. There is no negativity in Boston, and things are always upbeat and positive.
For the Thunder, it is the coaching of Billy Donovan and his lack of willingness to change things up. They need to just move Diallo ahead of Abrines on the depth chart, as he has looked good. They are still not getting very much scoring from their bench, which was the underlying issue with these guys last year. The PF spot has been awful, and they were truthfully better off still having Carmelo Anthony than this Grant/Patterson pairing.
Celtics at Thunder Predictions
This is going to be a good night for the Celtics. Led by a 20-10 performance from Tatum, and a Horford double-double, the C's will take care of business, so be sure to bet them +1.5.
Russ is going to have a major game, PG will get his, and Adams will double-double. Not enough for OKC. Take the Celtics +1.5